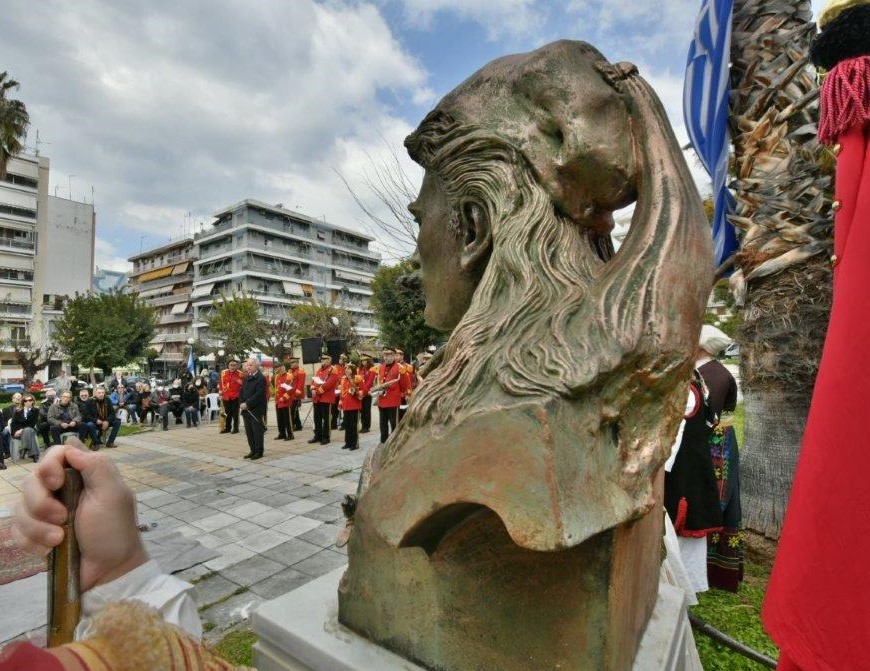 Omonia Square of Patras, will be at 12.00 noon on Thursday, March 23, the focus of the events organized this year by the municipality of Patras and its Cultural Organization for the anniversary of March 25, 1821.
In the context of the event by the theatrical group "together" of a' Elme Achaia will take place a theatrical event dedicated to the Patras fighter of 1821 Panagiotis Karatzas. The band of the municipality will also participate in the event and as performers members of the dance from the Cultural Organization.
The event has been established and is being held for the third consecutive year by the Cultural Organization of the municipality of Patras. It is a tribute to the heroic struggle of 1821, through which we seek not only to remember our history, but also to draw timely conclusions.
The revolution of 1821 was a decisive event for Achaia, the city of Patras and for the rest of Greece. On March 23, the people of Patras, led by the heroic cobbler Panagiotis Karatzas, struck the Ottomans and imprisoned them in the Fortress of the city. Patras and our region in general was a field of important events.
The event coincides with the attack of Panagiotis Karatzas against the Ottomans and their entrapment in the castle of Patras.