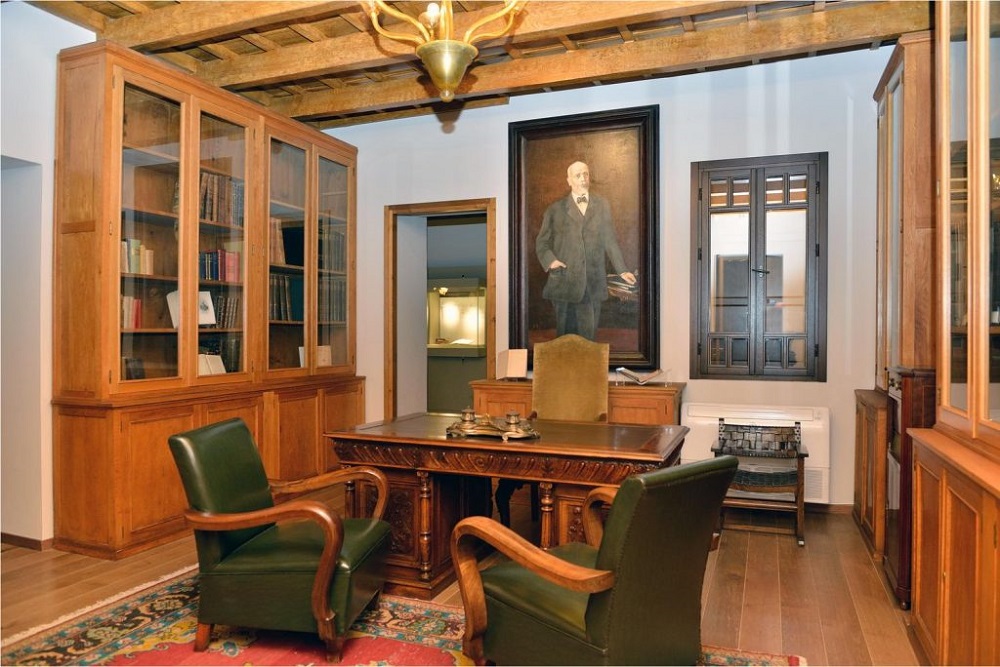 Τhe round table that was scheduled in the context of the conference "from Sevres to Lausanne" for Saturday, December 17, at 19.00-21.00, is postponed due to parliamentary obligations of its members. The roundtable will be held as a stand-alone event of the two institutions in early 2023. On this subject there will be a special announcement and invitation. The rest of the conference program will be held normally as announced.
On the occasion of the 100th anniversary of the end of the Asia Minor campaign and the signing of the Treaty of Lausanne, the Hellenic Parliament Foundation for parliamentarism and democracy and the National Foundation for research and studies "Eleftherios K. Venizelos" co-organize an international conference entitled: "From Sevres to Lausanne". The conference will take place in the Senate Hall (Hellenic Parliament) and the auditorium "Alkis Argyriadis" (main building, national and Kapodistrian University of Athens).
The organizers ' ambition is to bring together Greek and foreign academics from a wide field of disciplines, whose research work focuses on the period defined by these two milestones of the 20th century. The end of World War I and the Treaty of Sevres introduced a period of significant changes in the political landscape of the Eastern Mediterranean, while the Treaty of Lausanne was for Greece the epilogue of the Asia Minor campaign and caused the Asia Minor Catastrophe, but it was also the International Act that definitively settled the chronic Eastern issue and continues to govern international relations in the eastern Mediterranean to this day. Specific topics of the conference are:
– Asia Minor campaign: political choices and military operations.
– Demography and population movements. – Health and Providence in war and peace.
– The role of the Great Powers and international organizations.
– The negotiation and Treaty of Lausanne.
The aim is to enrich the current academic dialogue and research on the conditions that defined the last phase of the Eastern Question.
Scientific committee:
President: Nikolaos Papadakis-Papadis, general director of the National Foundation "Eleftherios K. Venizelos"
Members: Eleni Gardika-Katsiadaki, emeritus researcher of the Academy of Athens and scientific advisor of the National Foundation "Eleftherios K. Venizelos"
Spyridon Ploumidis, associate professor of History, National and Kapodistrian University of Athens
Evanthis Chatzivassiliou, general secretary of the Hellenic Parliament Foundation, Professor of History, National and Kapodistrian University of Athens
Senate, Greek Parliament [admission free with the demonstration of ADT]
"Alkis Argyriadis" Amphitheater, central building, national and Kapodistrian University of Athens
More information:
https://foundation.parliament.gr/