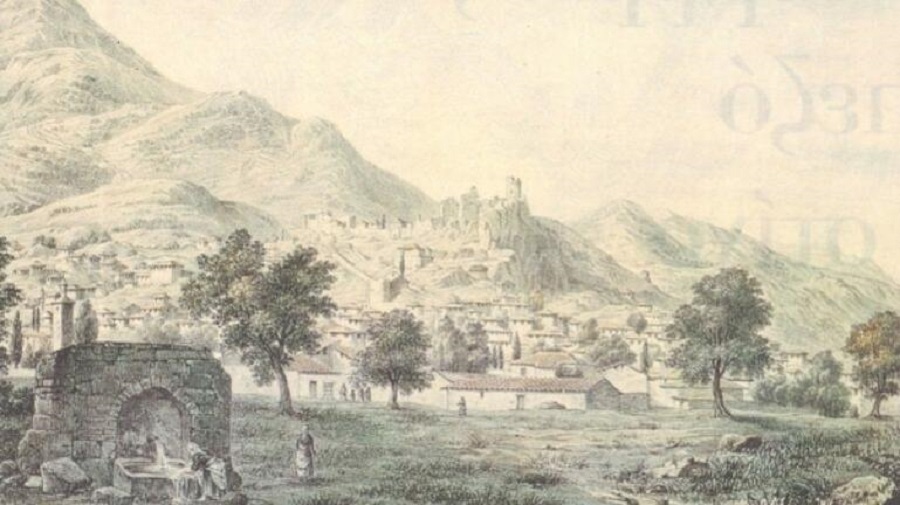 The Hellenic Parliament Foundation for parliamentarism and democracy and the municipality of Delphi are organizing a conference on January 27 and 28, 2023 on "the legal provision of Eastern Hersos Greece, 1821" at the Cultural Center of Amfissa.
The conference seeks to trace the political, social and intellectual processes that led to the drafting and enactment of this important "local Constitution", to examine its arrangements regarding the Constitution of the state and the pioneering protection of Fundamental Rights, which it provides, and to investigate its effect on subsequent constitutional history. The thematic axes of the conference are indicatively the following:
* The historical events that led to the Assembly of Salones and the voting
the"legal order…".
* The Greek Enlightenment and its influence on the " legal provision…".
* The personalities of Theodoros Negris and Anthimos Gazis.
* Notables, armatoloi and thieves, Phanariotes and their participation in the " legal
Layout…».
* Foreign standards of the " legal provision…".
* The organizational part of the " legal provision…".
* Relations between the national state and local areas in the " legal provision…".
* The protection of fundamental rights and in particular the right to
citizenship and protection of religious freedom in the " legal
Layout…».
* Provisions relating to public finances.
* The effect of the "legal provision…" on subsequent constitutional history.
On the occasion of the conference, the exhibition of the Hellenic Parliament Foundation is presented, on "I the truth …" Memoirs, pleadings, mementos, memories, narratives at the Museum of the Greek Revolution – Panourgia House in Amfissa, the inauguration of which will take place on Friday, January 27, 2023 at 19:30, the president of the Hellenic Parliament, Mr. Konstantinos Tasoulas.
Using rare evidence from the main institutions for the preservation of historical memory in our country, such as the library of the Parliament, the National Library, the National Historical Museum, the Gennadius Library, the National Gallery, etc., the exhibition traces the social, cultural and political environment in which the people who recorded the history of the struggle, lived and redefined their lives and attempts to answer a series of questions: Who wrote memoirs about the Revolution? Why did they write them? how did they participate in the struggle; How far away were the authors from the facts when they recalled and recorded them? what facts does each of them highlight? When are their works published.
At the presentation of the exhibition in Amfissa, along with the tour of the Museum of the Greek Revolution, visitors will have the opportunity to experience moments of the revolution through 21 selected Memoirs, focusing on the particularities of each one, the 'microhistory' of each work, its contribution to history, as well as their authors: Ioannis Makrygiannis, Christoforos Perraivos, Palaion patron Germanos, Christos Byzantios, Petros Stefanitsis, Antonousa Kampouraki, Emmanuel Xanthos, Theodoros Kolokotronis, Fotakos, Kallinikos Kritovoulidis, Konstantinos Nikodimos, Nikolaos Dragoumis, Artemios Mihos, Loukas Rallis, Spyromilios, Nikita Stamatelopoulos, Nikolaos Kasomoulis, brave Kolokotronis, Kanellos Deligiannis, Stamatis Serbo and Georgios Psyla.
Exhibition duration: 28/1/2023 – 26/2/2023
Opening hours: Friday, Saturday, Sunday: 10: 00 p.m. – 2: 00.m.