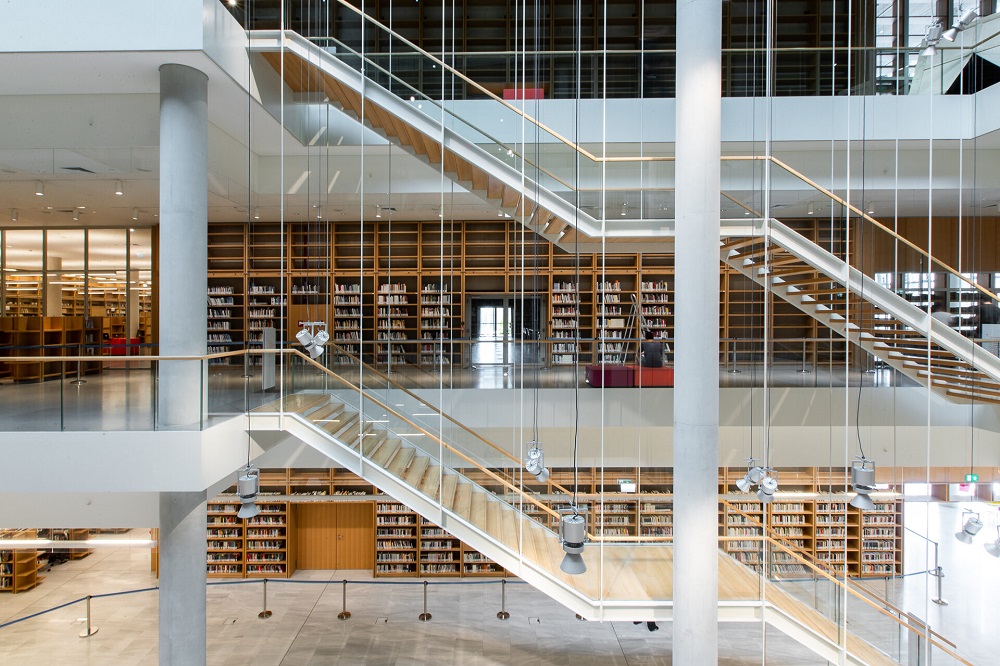 Two interesting private archives donated by the heirs of their creators, along with their respective family libraries, have recently been catalogued and are available to scholars of the EBE: The archive of Demetrios S. Psycha and his children (Catherine, Agi and Idomenias) and the archive of the pioneer of Greek Marxist historiography, John Cordatos (1891-1961).
Α. Psycha Archive (Ψχ)
In the summer of 2020, Mr. Marios Psyhas donated 130 remarkable Greek, Latin, French, Italian and English books of the 16th-19th centuries, which were the legacy of his forefathers. Among them he had included some notebooks or notebooks of his grandfather Idomenaeus Psychas (1875-1956), a lawyer and amateur poet who lived for decades in Egypt. The response of the Manuscript Department encouraged the donor to offer more material from his family archive, in particular 750 letters from 1858 to 1952, 63 photographs (some of them by the pioneering Greek photographers P. Moraitis, X. Vathi and S. Veniou), postcards from the city of the early 20th century, literary relics of Idomenaeus, Cycladic documents of the Turkish occupation, various other souvenirs and the surprising manuscript history of the family of Psycha of Argos, the work of Idomenaeus' father Dimitrios Psycha (1837-1909). It took months before all this material could be properly classified and catalogued.
Through the archive, figures that resemble novels come to life: Sotirios Psychas, the family's ancestor, a mercenary of Mehmet Ali and then of Ibrahim at the siege of Mesolonghi, who marries a Turkish woman of Tripolitsa in Patras, and finally reveals himself again to his Argitissa mother as another Odysseus; his son Demetrius, who takes up arms against Otto in the Nafplio movement (1862) and then snatches from Naxos the daughter of the lord Dominikos Varotsi (their love correspondence has survived); the despot will soothe the wrath of his father-in-law, but the groom finds it difficult to make a career in the public service, for although he is a relative of Koumundouros, he gives the impression of behaving like a follower of Voulgaris… By his side once his brother Nicholas, a soldier and partisan in Crete (1867), a man with a beard in the Syrian photo studio of Venius. Later, in Athens, Idomeneus' student and social friendships with aspiring artists and poets (such as the forever broke Marzokis), his flight to Cairo and his secret marriage to the German Amanda Madske, the hardships of foreign life and the heat of Egypt, his plans with his brother Ayi for a career in France, which, like so much else, would be halted by the war.
A brief description of the archive has been posted by GAC on the National Archives Index website. The Manuscript Department also has a six-page catalogue of the archive, enriched with a detailed record of 19 documents from the Turkish period, a partial transcription of various archival notes from the donation books, and family genealogical trees.
Michael Kokolakis
Historian