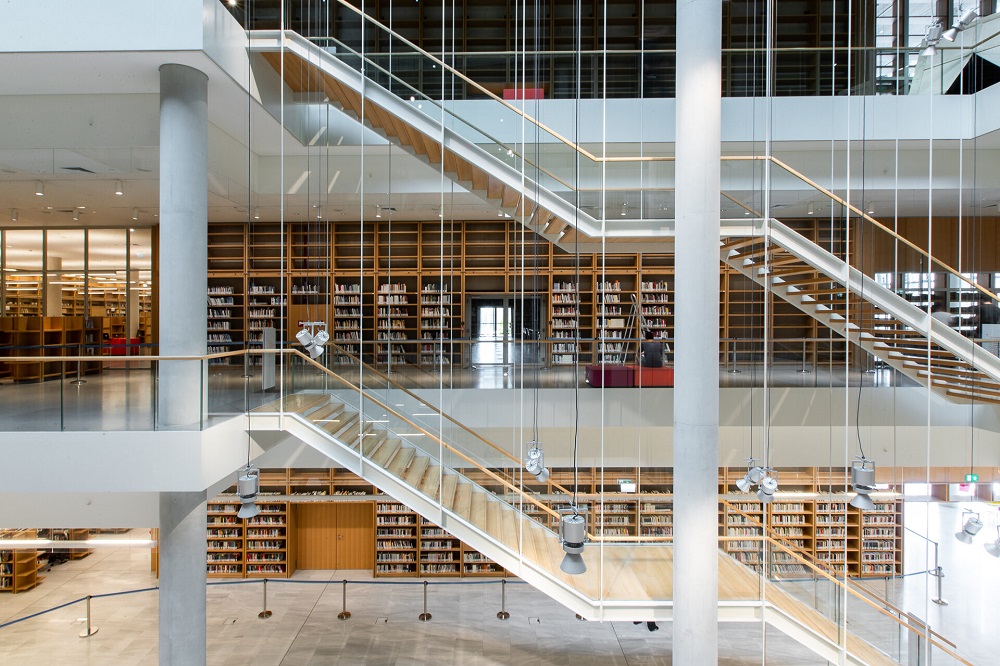 Two interesting private archives donated by the heirs of their creators, along with their respective family libraries, have recently been catalogued and are available to scholars of the EBE: The archive of Demetrios S. Psycha and his children (Catherine, Agi and Idomenias) and the archive of the pioneer of Greek Marxist historiography, John Cordatos (1891-1961).
Β. Cordatos Archive (Ψ 68)
In the autumn of 2020, the granddaughter of Yannis Kordatos, Katia Barakou, donated about a thousand books from his library to the EBE. The recording of this book collection (as well as the previous one) has been entrusted to our colleague Andreas Vyridis.
Apart from the books, the donation also contained envelopes with clippings from articles and interviews of Cordatos in newspapers or magazines of Athens, Volos, Cairo, etc. Also found among them were personal documents, notes and photographs, 56 letters to Cordatos from various personalities (1926-1961), a manuscript encyclical of Marxist Political Economy (1945) and a small 'posthumous archive' with obituaries, condolence telegrams, etc. The donor then added 7 more post-war manuscripts with speeches by Cordatos on the '21, on the relations of Russia and Romania with the Greeks, on the struggles of Cyprus, etc. All of these were deemed appropriate to be sorted separately in two archival boxes as the "Cordatos archive" and a two-page summary catalogue was compiled.
Among the other memorabilia we could distinguish his military documents, his party booklet from the SEKE (KKE), a photograph with a dedication by A. Benaroya from Volos prison (1921), a journalist's identity card, etc. The 56 letters are very varied: Historians (E. Kyriakidis), writers (P. Vlastos), lawyers (K. Triantafylopoulos), pedagogues (M. Kountouras) and political prisoners (S. Ivanoudis) write to Kordatos, but also people who later enlisted in political areas diametrically opposed to the leftist historian (P. Pippinelis, S. Markezinis).
A brief description of the archive is also available in the National Archives Index. In the biography of Cordatos that is being prepared by the historian Mr. Vangelis Karamanolakis, several documents from the archive of the HBC are already being used, as well as other remnants of Cordatos that are preserved in Volos.
Michael Kokolakis
Historian