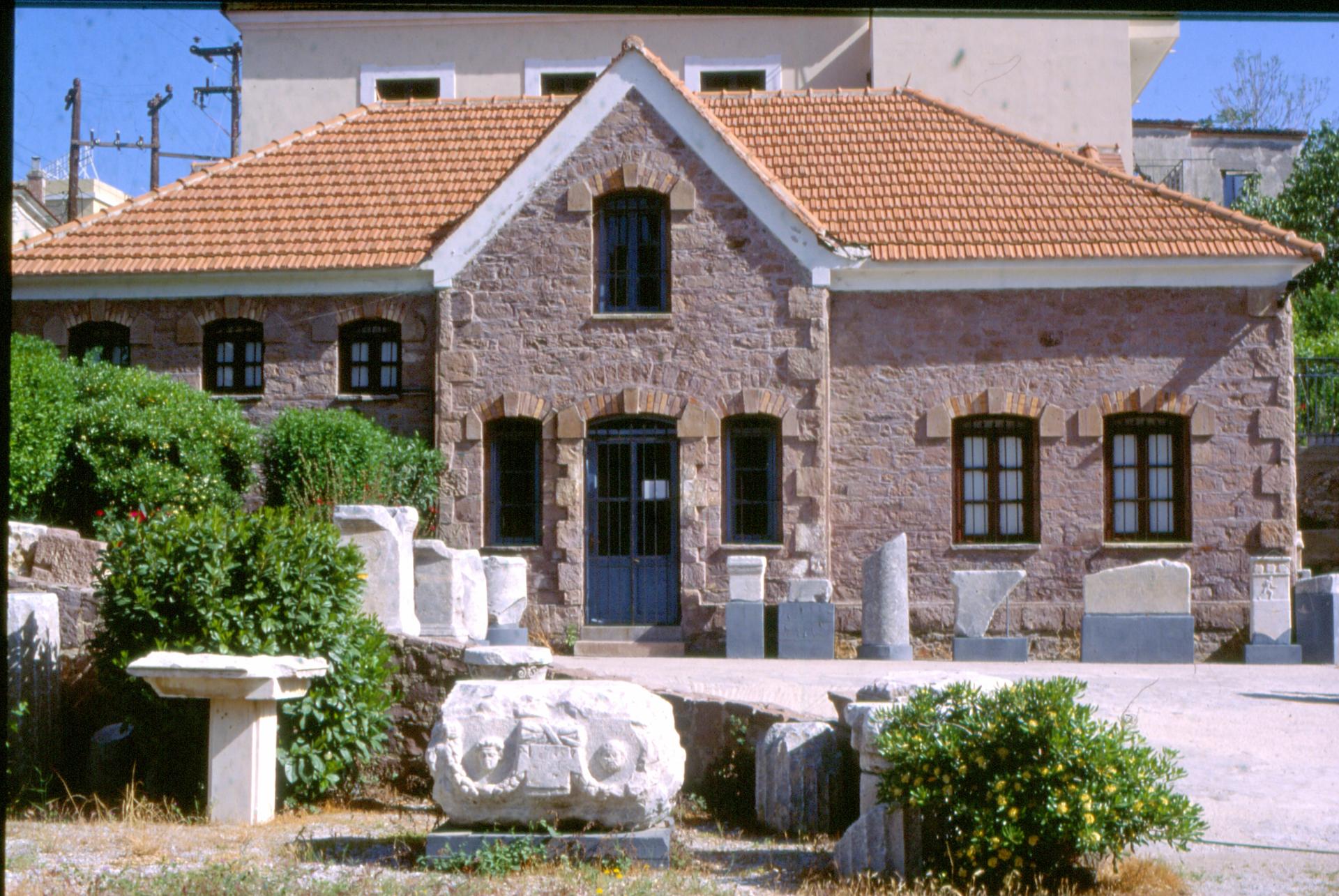 The Ministry of Culture is proceeding with the modernization, restoration and reorganization of the building of the Old Archaeological Museum of Mytilene. In the Old Museum, the creation of a new permanent exhibition is planned, so that the visitor can obtain a comprehensive picture of the history and archeology of the island, over time.
As the Minister of Culture Lina Mendoni stated, "The preserved neoclassical mansion of the Vournazos family housed the Archaeological Museum of Mytilene from 1967 to 1985 and from 1990 to 2014, when its operation was suspended due to the significant damage to the building. Our goal is the restoration of the building, its reorganization, so that it meets modern museum requirements and the creation of a new permanent exhibition, which will showcase, in the best possible way, the history and cultural wealth of Lesbos, from the final Neolithic period until the late Roman period. The new exhibition at the Old Museum will complement the exhibition program of the New Archaeological Museum, which is located nearby. Thus, the visitor will be able to get a complete picture of life in ancient Lesvos, from the Neolithic era to the Roman years, but also to understand the role played by the island and its course in the ancient world. I note that for the unimpeded access of the disabled, the placement of an independent, static, elevator is planned on the northwest side of the building. The modernization of the Old Museum will give another reason for visiting the island, renewing the interest of the thousands of visitors it receives every year."
The Archaeological Museum of Mytilene is housed in two buildings, the Old Building, a mansion at 7 Argyris Efthalioti Street, where the first exhibition of antiquities was hosted in 1967, and the New Building in the area of Kioski. The property in Eftalioti (the building with the outbuilding and courtyard) was purchased in 1965 by the Ministry of Culture. It was owned by Vournazos, built, in 1912, to plans by the great architect Vafiadis, from Smyrna. The exhibition in the Old Building was inaugurated in 1991 and is the one that exists to this day.
In the Old Building of the Archaeological Museum of Mytilene, the history of Lesvos from the final Neolithic period to the late Roman Empire unfolds. The first floor of the mansion houses exhibits of the final Neolithic period (pottery, tools and jewellery from the cave of Agios Vartholomaios) and the Bronze Age (tools and samples of pottery, coroplasty, metalwork from prehistoric Lesvos etc.). On the second floor of the Museum, in chronological order, objects from the 10th century BC to the 4th century AD are housed (samples of Lesbian coroplasty, ceramics, funerary sets, votive offerings, gold jewellery, etc.). In the two halls of the sub-station, architectural elements such as the unique aeolian capitals from the temples of Klopedis, sculptures and votive inscriptions dating from the Archaic to the Roman period are exhibited.