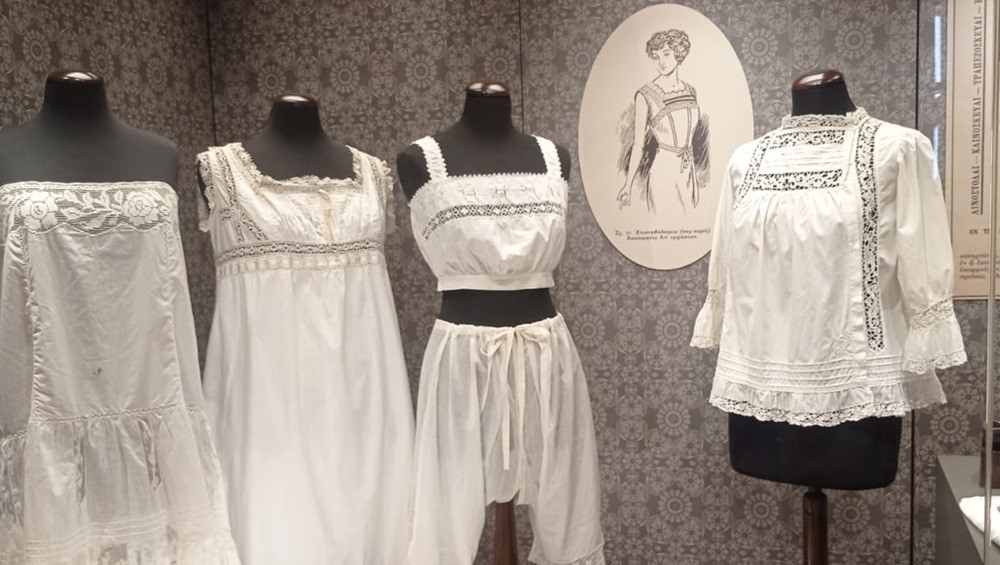 The Minister of Culture, Lina Mendoni, leading an official team of the Ministry of Culture, carried out an autopsy at the Museum of Modern Greek Culture (MNEP), in Plaka, which is scheduled to be handed over to the Athenians and visitors of the capital by the end of the year. The MNEP is developed in the building block, enclosed by Areos, Adrianou, Vrysakiou and Kladou streets, and consists of 18 buildings and their surroundings.
Upon completion of the autopsy, Lina Mendoni said "The Ministry of Culture, in early 1999, undertook a crucial initiative to rescue and highlight a small remaining part of the Vrysaki district, east of the Attalos Lodge, which survived demolition, but for decades had been abandoned to the ravages of time. These are the 18 buildings that make up the Museum of Modern Greek Culture. Here, there is a unique two-storey house of the Othonian period, the mansion of Chomatianos-Logothetis – where Elgin was accommodated, who, according to testimonies, here, packed the sculptures to take them to London – the remains of the early Christian church of St. Thomas, part of the late Roman wall, the chapel of St. Eliseus, where Alexandros Papadiamantis used to chant, the Dragoumis house, the Klados square, connected to the figure of St. Nicholas Plana. This is now home to one of the oldest museums of our country. The reborn Museum of Modern Greek Culture, which with a new, modern and original scientific and aesthetic approach combines traditional architecture, the natural and urban environment and modern technologies and revitalizes a historic neighborhood of Athens, turning it into a multi-place for the promotion and display of the modern material and intangible cultural history and heritage of Greece".
Modern Greek culture is presented in a comprehensive way, through an interpretive approach to material and immaterial cultural heritage. The objects of folk art become the occasion and the means to highlight the way of life, the perceptions and aesthetic standards, the know-how and the art of the people of the recent past, the things that determined the identity of the present and, to a certain extent, predetermine the future. In addition to the permanent exhibition, the MNEP has a space for educational programs, temporary exhibitions and events, an open-air theater, a café and a shop.
In the autopsy the Minister of Culture was accompanied by the Director of the MNEP Elena Melidi, the competent department heads and curators of the Collections and other officials of the Ministry of Culture.