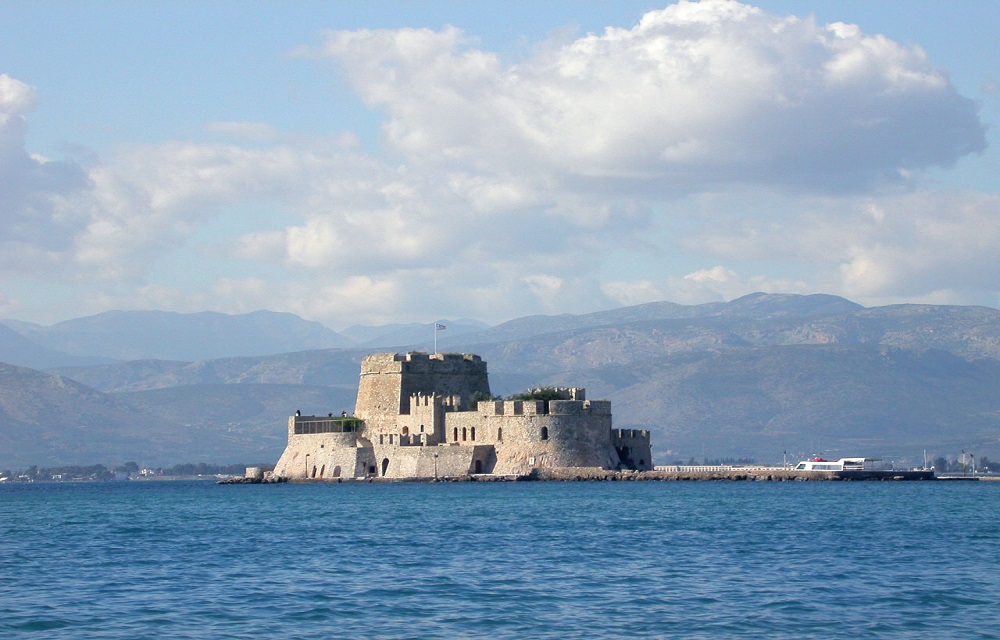 The Ministry of Culture and the Hellenic Public Properties Co. (HPPC) announced that on Saturday, August 5, the Bourtzi castle of Nafplion will be opened to the public as a cultural and recreational monument. Entrance until August 17 will be free, while from the following day, August 18, the monument will operate with a ticket admissions.
The operating framework of the emblematic monument was agreed after close and cordial cooperation between the Ministry of Culture and HPPC.
It is noted that the work of the Ministry of Culture included extensive maintenance and restoration of all the original parts of the castle. In addition, repair and reconstruction was carried out in all the functional parts of the inner and outer spaces of the castle (floors, walls, stairs, frames, railings, coloring, highlight lighting) and a radical renovation of all networks (water supply, drainage, electrical installation, heating, refrigeration, telecommunication).
A small exhibition space and shop were created in the bastions and the old use of the small restaurant and refreshment room was preserved. The above areas will be open to the public for the next period of time, while in the current first phase of its operation, visitors will be able to tour the exterior areas of the monument.
Auxiliary uses were installed in the northern buildings and access conditions for the disabled were ensured with the construction of an elevator that allows access to the main level of the castle. Inside the south tower, its layout as a hotel room has been preserved and its furniture and mobile equipment have been restored, as a display of the castle's earlier use.
It should be noted that the public can visit the Bourtzi of Nafplion every day, Monday to Sunday with opening hours 9.00 am – 8.00 pm (Phone Number: 2752027575).