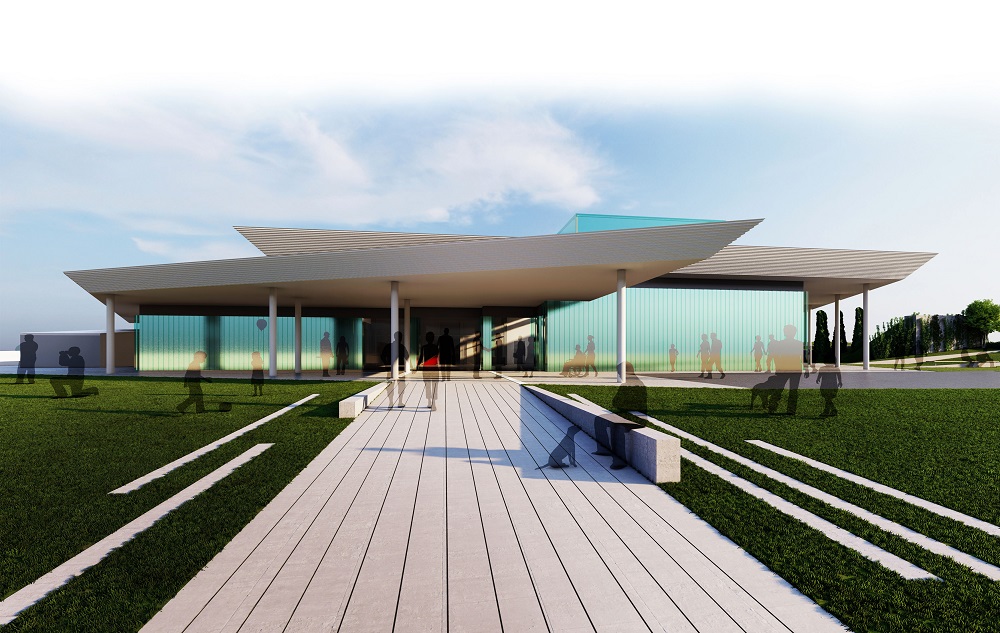 The redesign and conversion of the building, with an area of more than 6,000 sq.m., in a museum, at the intersection of the tracks (Crossover), at the station "Syntrivani" Of The Metropolitan Railway of Thessaloniki, the Ministry of Culture and Sports proceeds. The Museum in the Crossover building, which was constructed within the framework of the metro infrastructure, has as its main narrative axis the urban development of the city, along its central artery. It will operate autonomously and, at the same time, alongside the museum, which is formed to operate in the Metropolitan Park of Pavlos Melas, with antiquities from the excavations of the Metro.
The building, at the intersection of the tracks (Crossover), at the "Syntrivani" station, is intended to function as a modern museum exhibition and storage space for the detached antiquities and for a part of the 300.000 movable finds of the Metro excavations. The advanced architectural design approved by the Central Archaeological Council includes all the necessary modifications and additions for the building and its surroundings.
The antiquities to be exhibited are selected to tell the history of the city and the excavations of the great work. The main idea of the exhibition focuses on the multicentric organization, which forms the building and technological history of the city, while at the same time reviving its physiognomy. The antiquities are divided into the finds of the areas outside the walls and those within the walls of the city. The antiquities from excavations of the station walls are organized in sections: infrastructure of the City, Building the city in time, baths, craft activities in the city. A prominent place among these is the part of decumanus maximus, which comes from the excavation of the "Agia Sophia" station, and which cannot be repositioned after the alterations, in 2018, in the shell of the station, as well as the mosaic of the bath installation, which was revealed in the underlying layers-of the repositioning phase – at the "Venizelos" station . The antiquities from the excavations of the Underground stations outside the walls constitute a unit, where different funerary constructions are presented focusing on the construction part and not on the utilitarian content.