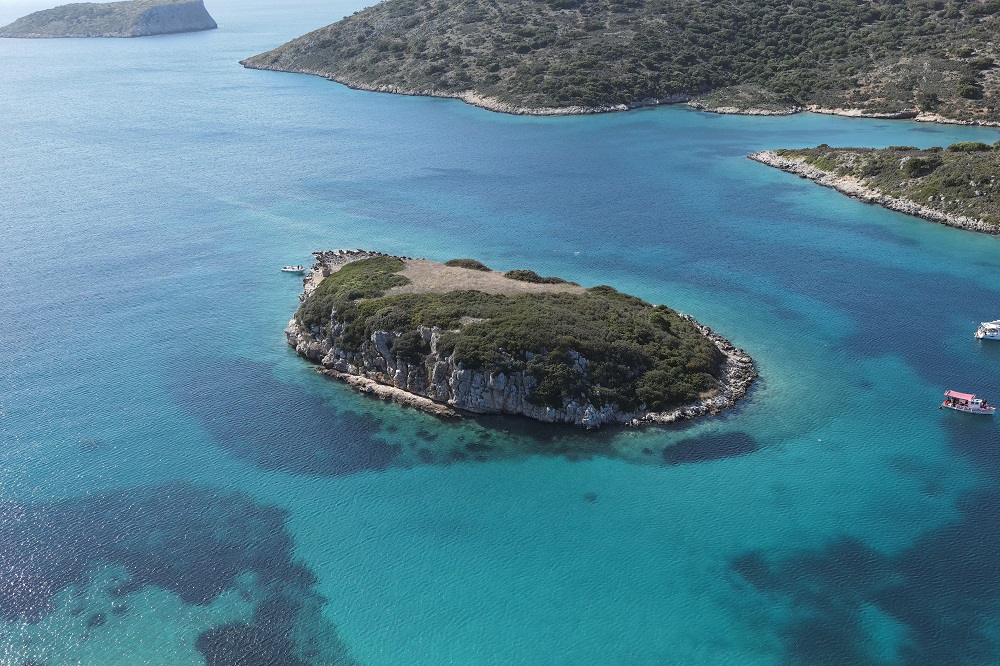 An exploratory underwater survey was completed in the submerged part of the Neolithic settlement of Agios Petros, located in the homonymous bay of Kyra-Panagia, north of Alonissos. This is an important site among the Aegean islands, the findings of which provide a complete archaeological picture of the first agricultural groups that settled permanently in Greece shortly before 6,000 BC. The research was carried out within the framework of the approved five-year programme implemented in cooperation with the Ephorate of Underwater Antiquities of the Ministry of Culture and the Department of Archaeology of the Aristotle University of Thessaloniki. 
The main objective of the archaeological underwater investigation was to record the image of the submerged part of the Neolithic settlement, due to the gradual rise of the sea level, the recording of the archaeological remains preserved until today and the assessment of their future excavation. The results of the sea survey document the research interest of the systematic underwater excavation of the site planned for the coming years.
Of particular importance was the identification of visible anthropogenic remains (technical lithics, walls and pottery, at a depth of 5-7m, the nature of which is expected to be clarified in the context of an excavation planned for 2022. Equally interesting was the finding of the preservation of archaeological deposits, mainly under the sandy bottom, as revealed by the coring samples taken.
The possibility offered by the underwater research at Aghios Petros, the earliest submerged island settlement in the Aegean, is expected to highlight important aspects of the life of the early communities and navigation on the Aegean islands.
The research team included, from the Aristotle University of Thessaloniki, N. Efstratiou, professor emeritus of the Aristotle University of Thessaloniki, head of the Ephorate of Underwater Antiquities, A. Sotiriou, archaeologist – diver, head of the EEA's TEATDA, director and H. Nizamidis, guide-diver, diving manager. Also, A. Halkioti, V.  Evros, L. Giatsiatsou, O. Koukousiura, P. Bitsikokos, Th. Mouratidis, P. Tokmakidis, K. Papadimitriou, A. Ktistis.
The research was sponsored by Marco Bellacci (Marko Estate, Alonnisos) and Merck Merkuriadis (Hipgnosis Songs Fund, UK).