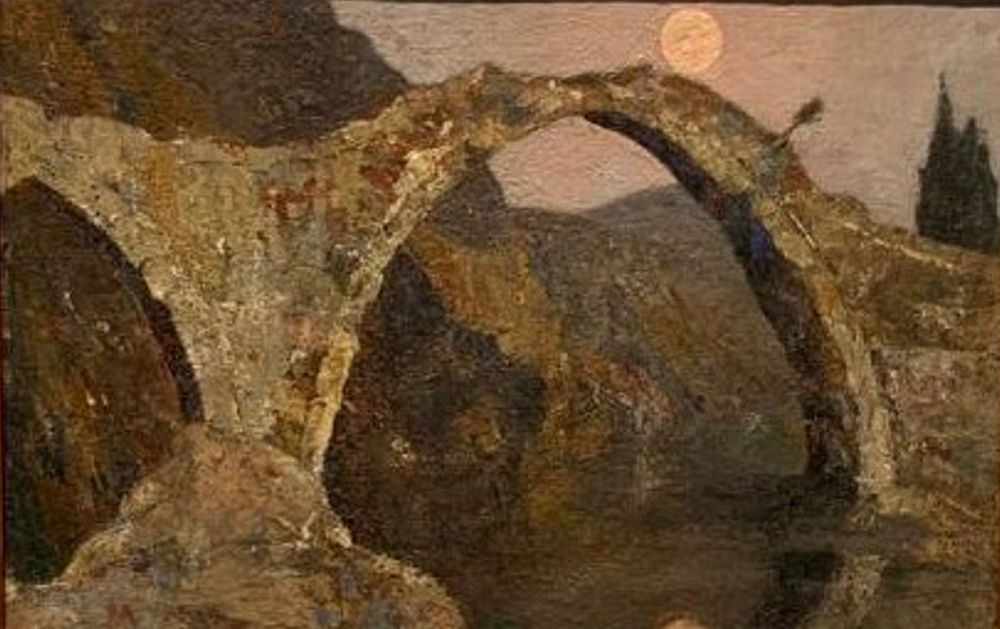 "It is with great pleasure that we inaugurate today, October 1, 2023, the exhibition "Michalis Economou, the alchemy of painting", another pioneering exhibition organized by the Averoff Museum, which, this year, celebrates 35 years of multifaceted and valuable contribution to Art".
Minister of Culture Lina Mendoni referred to the honoured artist, "a unique, unclassifiable, lonely case in modern Greek art, a special and extremely talented artist. With a short life of 45 years from 1888 to 1933, and a shorter creative period of twenty-two years, from 1909 to 1931, with a unique body of work that remained for years in the shadows, if not in oblivion". To then emphasize that "this injustice is being rectified today by the Averoff Museum by organizing the first major retrospective exhibition of Michalis Economou, presenting works both known and unknown, which have emerged in the last twenty years".
The Minister of Culture referred to the style of Michalis Economou "the artist, who transfers on canvas the contemporary quests of colour and light, which he conquers and shapes according to his own experiences and with the stamp of a sui generis talent", adding that "the diffusion of colours and light, which dissolve the flexible lines of contours, place the themes that inspire him in a poetic and romantic atmosphere".
The Minister of Culture made special reference to the founder of the Gallery, Evangelos Averoff-Tositsas, "the eupatrid who, during half a century, with calculation and planning, assembled not one, but two important collections of paintings, aiming to create, with his beloved brothers, Michel Averoff and Mika Siniosoglou, a Gallery in memory of their parents", noting that "the Averoff family continues to offer much to this place, with a lot of personal work, creative thinking and emphasis always on quality. On the path he blazed".
Michalis Economou's retrospective exhibition was inaugurated at the Averoff Museum in Metsovo by the Minister of Culture Lina Mendoni in the presence of the President of the Hellenic Parliament Konstantinos Tasoulas.
The exhibition will be hosted at the Averoff Museum from 1 October 2023 to 15 January 2024 and will then be transferred to the Theocharakis Foundation. Lina Mendoni pointed out how important this synergy between the two foundations is, giving both the Epirus region and Athens the opportunity to get to know the wonderful work of Economou, a "forgotten" painter.