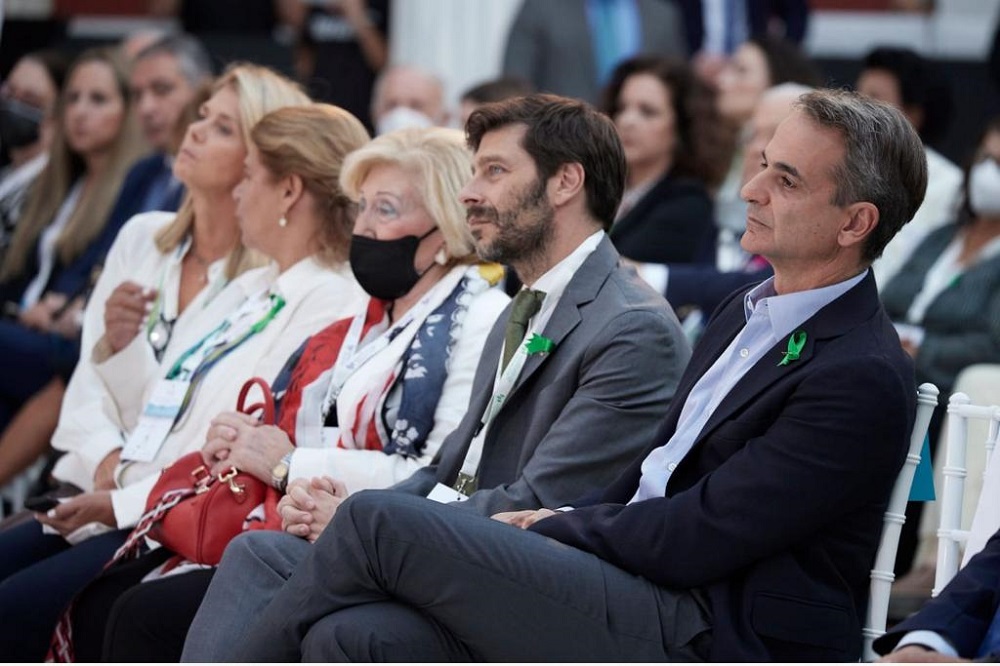 The Deputy Minister of Culture and Sports, responsible for Contemporary Culture, Nicolas Yatromanolakis, participated in the 1st International Wellbeing Forum, which was organized under the auspices of the Ministry of Health on 10 October on the occasion of World Mental Health Day. 
The Deputy Minister's presentation focused on the internationally innovative Cultural Prescription programme which aims to harness the now research-proven therapeutic function of art in mental health.
Cultural Prescribing integrates arts and culture into both preventative and therapeutic treatment to promote mental health. This project, which has been included in the Recovery Fund with a budget of €10.5 million, creates among other things the conditions for the integration of cultural prescribing into the intangible prescribing platform so that mental health professionals can prescribe cultural activities alongside any medication. It is recalled that in September 2021 the Deputy Minister of Culture, N. Yatromanolakis and the Deputy Minister of Health responsible for mental health, Z. Raptis signed a memorandum of cooperation on Cultural Prescription.
In addition, the Ministry of Culture supports the supervised cultural institutions to develop cultural prescription services for citizens. These include, among others, the art psychotherapy programme and the programme for people with chronic pain and their carers at the National Museum of Contemporary Art, the Musigait programme of the State Conservatory of Thessaloniki, which aims to use musical stimulation to improve the quality of gait of Parkinson's patients, cultural prescription programmes of the Athens State Orchestra, the National Theatre and the National Opera, a programme for oncology patients by MOMus etc.