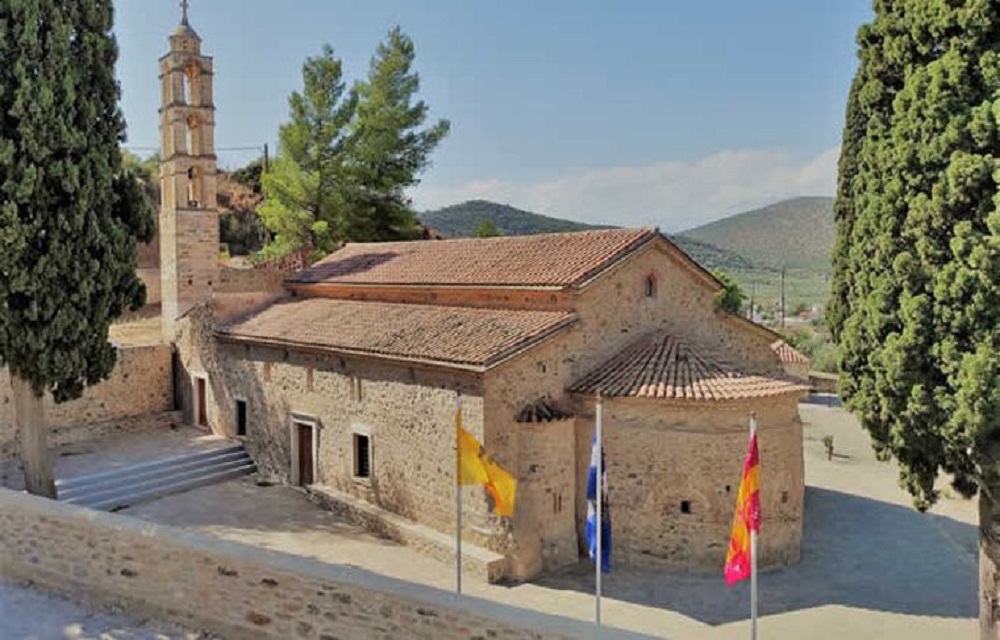 The opening of the church of the Dormition of the Virgin Mary, in Apidia, Laconia, an extremely important monument for Byzantine architecture, was celebrated with particular splendor.
In her greeting, the Minister of Culture Lina Mendoni referred, among other things, to "the importance of Apidia, one of the most important cities of Byzantine Laconia, where many important monuments are located. The church of the Dormition of the Virgin, an example of a rare type of "eastern" Basilica, reveals not only the architectural wealth of the area, but also its political importance, during the years of the empire. For the Ministry of Culture's family, the restoration of a monument and its benefits to the local community is an extremely joyful event. Even more so, when the monument acquires its original use. Today, the church of the Dormition, restored in an excellent manner, by the Directorate for the Restoration of Byzantine and Post-Byzantine Monuments and the Ephorate of Antiquities of Laconia, acquires its liturgical use and is assigned to the Church and to Orthodox worship".
The ceremony was officiated by the Metropolitan of Monemvasia and Sparta Efstathios, in the presence of the Minister of State Makis Voridis, the Regional Governor of Peloponnese Panagiotis Nikas and the Mayor of the Evrotas Municipality, Demos Verdos.
The restoration project
The Church of the Dormition of the Virgin Mary is built in the style of a three-aisled, vaulted Basilica. It is one of the most representative examples of this rhythm in the entire Greek area. The building, a retrofit of an early Christian church from the 5th century, was converted into a domed church during the Middle Byzantine period (10th century), while the interior decoration dates from the end of the 19th century. The wood-carved part of the altarpiece is lined with gold leaf and rests on a 13th-century marble sculpture.
The new discoveries
Important new findings were discovered during the work. These are two brick crosses, which were found on either side of the episcopal throne, in the chancel (central niche), but also for the old brick construction of the relief arch, the oldest western entrance gate. A 13th century fresco was found. on the west wall face, representing the Second Coming.
After the necessary work to fix the painted surface, it was covered temporarily, in order to scientifically judge the process of its emergence.