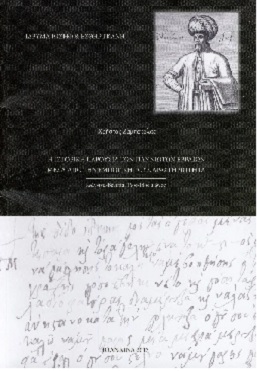 Title:The historical presence of the Jews of Ioannina through their commercial activity
Author: Christos Zampakolas
Year: 2013
Publishing House: Joseph and Esther Ganis Foundation
Subject: History
Pages: 188
On the occasion of the 100th anniversary of the liberation of Ioannina, in 2013, the "Joseph and Esther Ganis Foundation" announced a nationwide competition to write a study on the history of Ioannina. The first prize was awarded to Christos Zampakolas.
The aim of the publication was to outline the presence of the Jews of Ioannina from the 16th to the first half of the 18th century through documents that attest, describe and inform about their commercial activity. Extensive research in search of the necessary records was carried out in the poles of Ioannina, Corfu and Venice.
By presenting anecdotal evidence, the work contributes to the study of the history of the Jewish community of the city, its relationship with their Christian neighbours, and the local history of Ioannina.