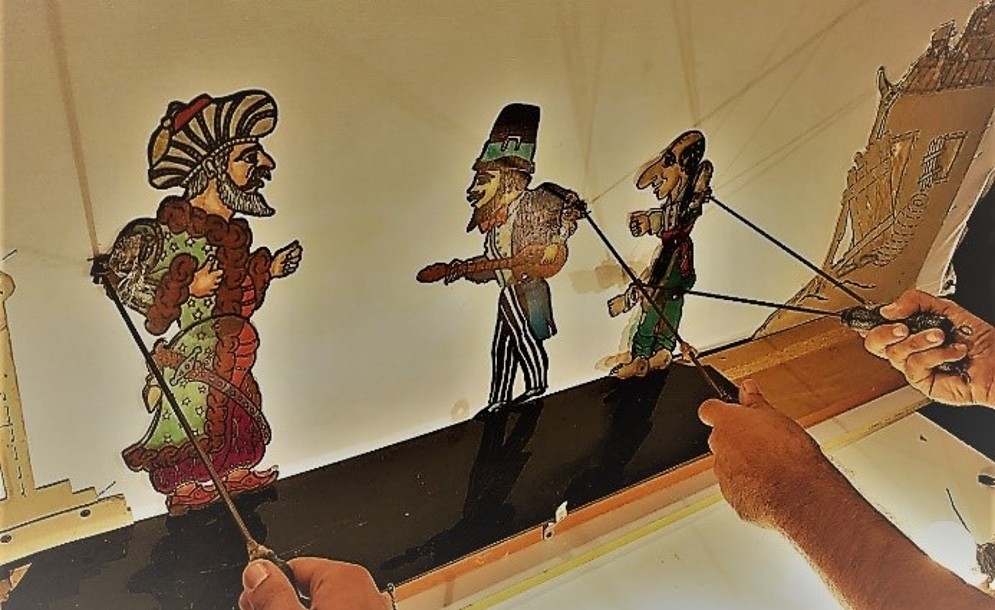 The Vassilis Papantoniou Foundation and Topos publications present the book of Yiangos Andreadis "I Karagiozis, 1922-2022. Traveling by train "(2022), at the cultural site of IBP "Kanari 4", in Kolonaki, on Monday, December 5 at 7.30 m.m.
The work, which was published with the sponsorship of Victoria Karelia, presents, in two languages (Greek-English), the material of the homonymous exhibition with figures and scenery of twelve distinguished masters of the Greek shadow theater, from the collection of the Vassilis Papantoniou Foundation, which took place last August in the specially designed train wagon, at The Childhood Museum "Station" in Nafplio.
The publication is complemented by a theoretical / historical introduction, a gallery of the main figures of the shadow theater, a guide for those who want to be practically initiated into the art of Karagiozis and finally by a rich unpublished photographic and archival material.
The exhibition and the three performances that accompanied it, with works by selected contemporary masters of the shadow theater and artists, were implemented in collaboration with the municipality of Nafplio and the Municipal Organization of Culture-Environmentsports-Tourism of the municipality of Nafplio (DOPPAT). Giagos Andreadis edited the texts and the publication of the book, as well as the organization of the performances. In addition to the author, representatives of the Vassilis Papantoniou Foundation, The George and Victoria Karelia Foundation, the municipality of Nafplio, DOPPAT, the director of the Spathari Museum of Shadow Theater Menia Spathari, Sotiris Spatharis, the director Dimos Avdeliodis, the documentarian Marie Noelle Moreigne and the journalist Giorgos Stamatopoulos will attend the event.