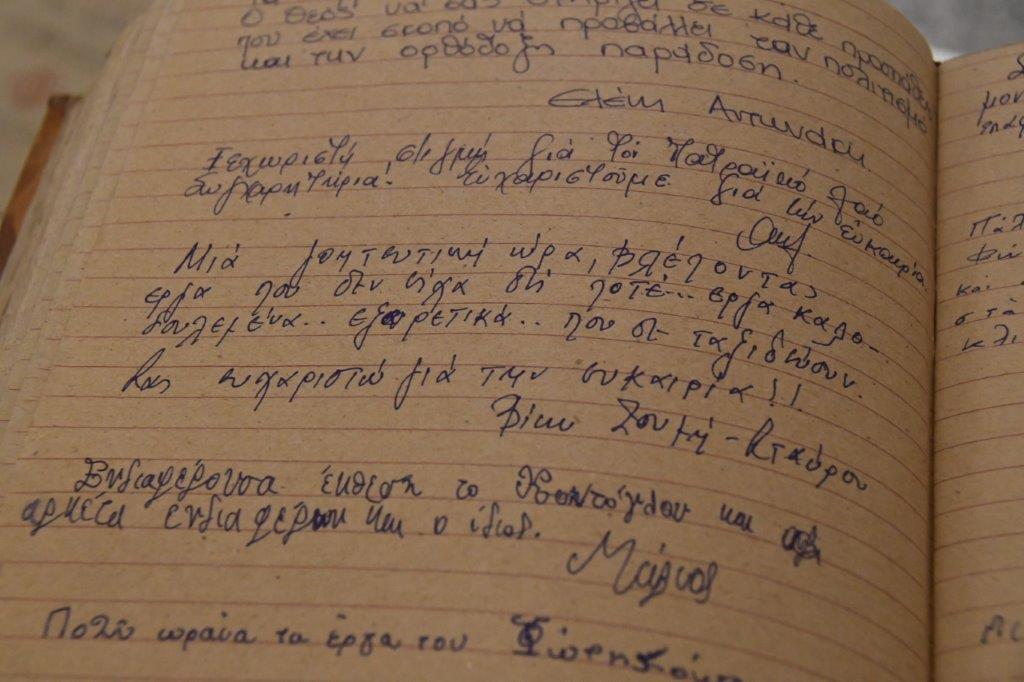 The premises of the Municipal Art Gallery of Patras, where the exhibition "Fotis Kontoglou" is hosted, the Municipal Library and the "Outdoor Sculpture Gallery" in "Ichthyoskala", have been transformed into cells of interactive education and information for hundreds of students who visit them daily.
Students from Patras and the wider region are in the Municipal Art Gallery, where the teachers from the art workshop guide them and develop aspects of the work of Fotis Kontoglou as an artist and writer.
Similar are the images in the Municipal Library of Patras, with the students of the schools being informed by the employees about its history and its offer. As part of the visits from the municipal library, books are donated to the students.
The area of the "Outdoor Sculpture Gallery" is another attraction for the schools of the area. In the outdoor area of "Ichthyoskala" where the works are developed, students are guided and informed about the construction of sculptures and the art of sculpture.