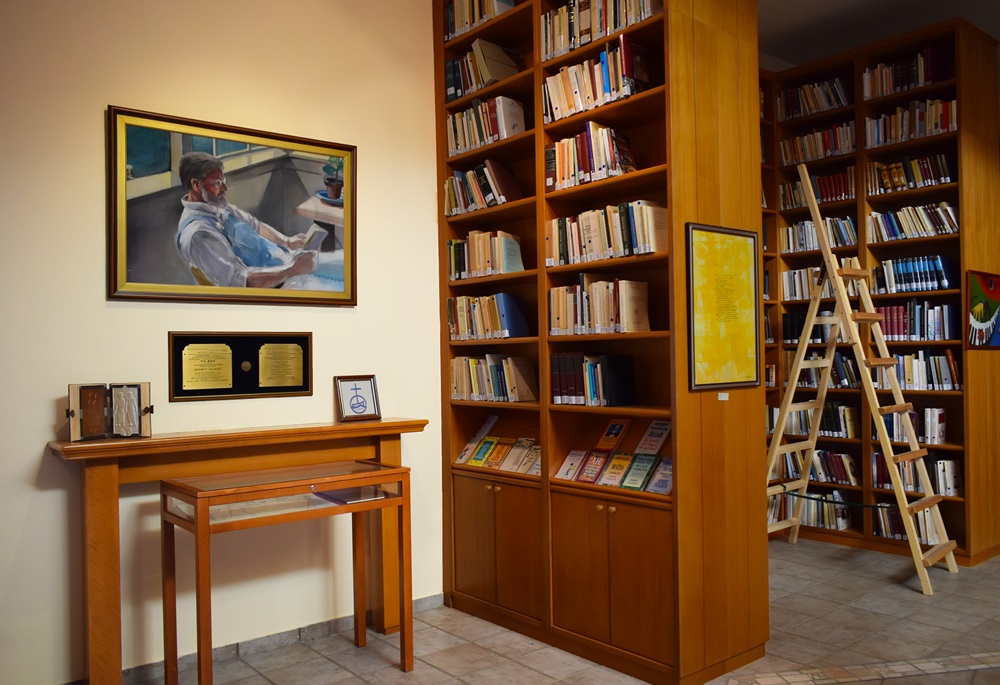 The Orthodox Academy of Crete, recognizing the importance of books, continues for the third consecutive year the Book Club with new activities and the reading of new books.
On Saturday 11 November at 12:00 at the Library of the Foundation, "The Light", on the topic "Greek prose writers against the background of Crete".
In the first meeting, the book by the French author with Greek roots Ms Joelle Lopinot, entitled "The Salvation", will be discussed, with the presence of the author herself.
The Club will be open to the public and at the monthly meetings its members will discuss a book they have read, by mutual agreement with the Club directors, Mrs.Andromachi Chourdakis and Mr.Ioannis Mountogiannakis.
Human communication through creative discussion around reading a book is always an enjoyable use of leisure time.
For more information you may contact Mrs.Andromachi Chourdakis, Teacher-Philologist (tel. 6989919129) and Mr.Ioannis Moundogiannakis, Librarian of OAC (tel. 28240 22500 – [email protected]).