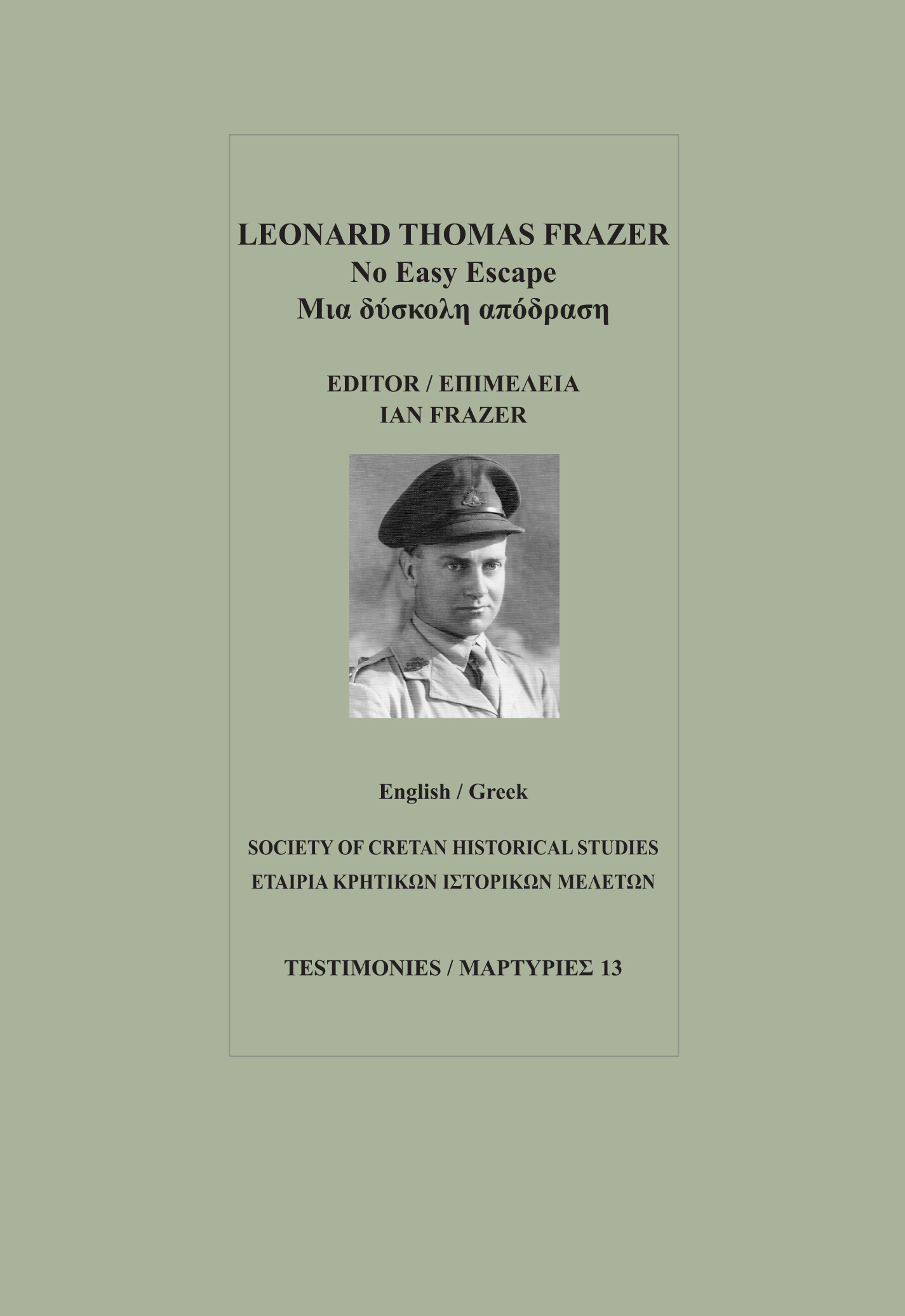 Title

No easy Escape
Author:
Leonard Thomas Frazer
Subject: 
History
Publisher:
Εταιρία Κρητικών Ιστορικών Μελετών
Date:
2021
Language:
Greek / English
Commemorating the 80th anniversary of the Battle of Crete, the Society of Cretan Historical Studies announces the new bilingual publication in the Testimonies series No Easy Escape by Len Frazer. The 13th volume in the SCHS Testimonies series is based on the diary of Len Frazer, an officer in the Royal Australian Engineers, in which he describes his desperate efforts to evade capture, roaming around the interior of Crete for a year after the end of the Battle of Crete.
The texts of the diary are edited by Len's son, social anthropologist Dr Ian Leonard Frazer. His introduction links his father's account to other narratives, such as that of George Psychoundakis, the famous Cretan dispatch runner and one of Len's guides on his way from Apokoronas to the Mesara, shedding light on the often fragmentary diary entries.
The volume was edited by Claire Mitsotaki, Irini Foukaraki and Kostis Mamalakis. The Greek translation is by Rosemary Tzanaki and the typesetting by Sofia Giannadaki.
The Historical Museum of Crete reopens on June 2, 2021. Until then, the volume will be available exclusively at the Museum's online store: https://www.historical-museum.gr/store/