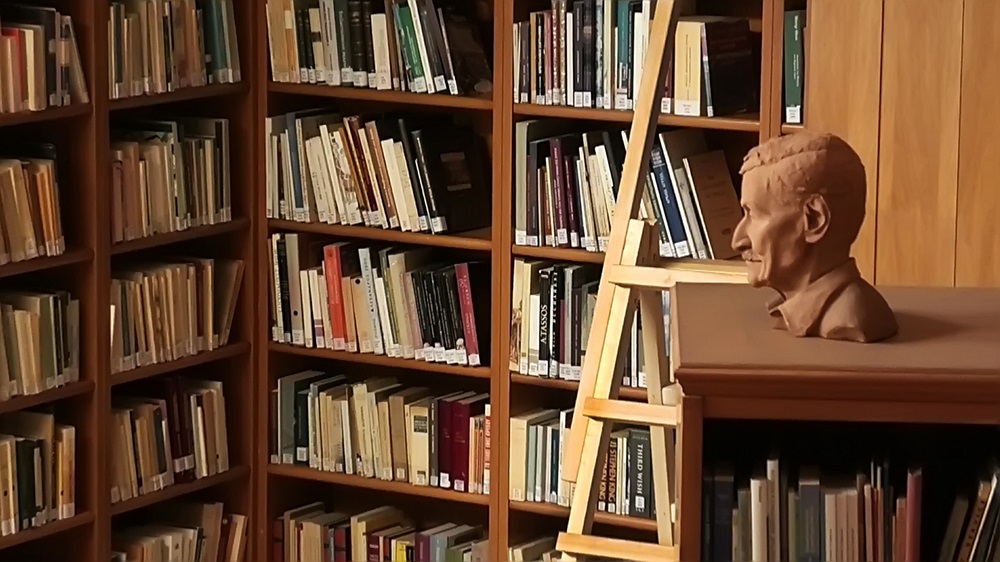 It was with great pleasure that we were informed that for 2023 IBBY (International Board on Books for Young People – International Organization for Youth) commissioned the Greek section of IBBY – circle of the Greek children's book to create the message and poster for the celebration of April 2nd – World Children's Book Day 2023.
The message was written by Vangelis Iliopoulos (candidate for H. C. Andersen Award 2018 for writing) and the visual artist of the poster 2023 painted by Fotini Stefanidi (nominated for H. C. Andersen Award 2004 for illustration) convey to the world the love of reading, through which the universal values of equality and inclusion, solidarity and respect for the "other"are highlighted.
On the occasion of World Book Day, The Library of the Orthodox Academy of Crete "the Light", organizes on Saturday, April 1, 2023, at 11:00, the last meeting for the young readers of the OAS, in a series of educational activities, with the general title "Saturday at the OAC Library".
Ioannis Mountogiannakis, Librarian of the OAC, will read to the young readers of the OAC the Easter story for children, entitled: "egg for Giants", signed by Anna Iakovou.