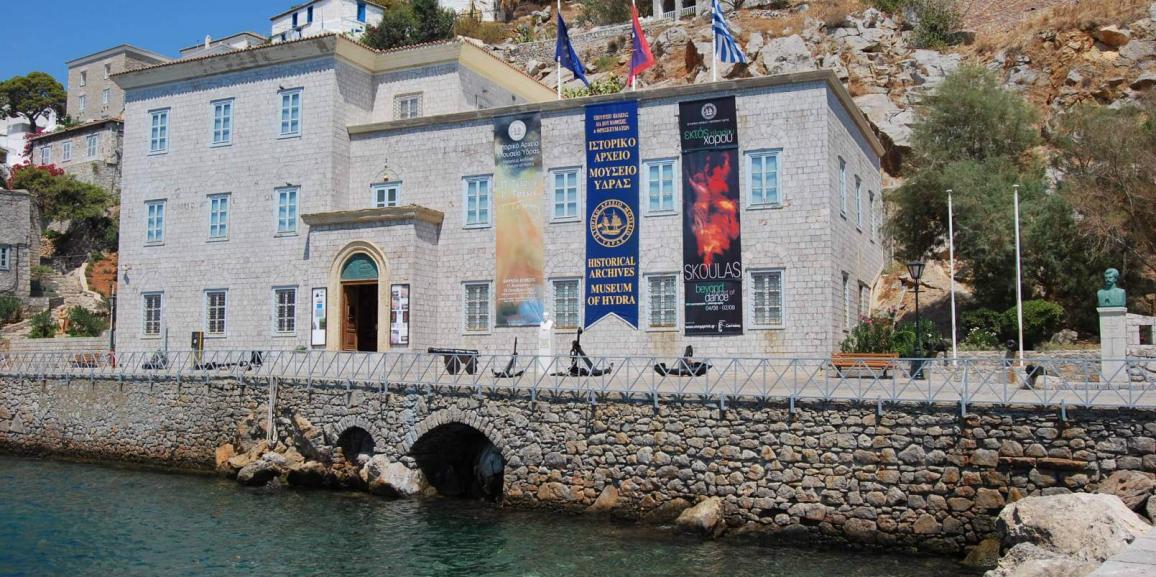 The theme of last year's Book Club of Hydra hosted at the Historical Archive-Museum of Hydra was FRIENDSHIP. Club Founder Josh Hickey presented the result of a deeper reading of the relationships between writers and artists on this special island and used the relational aspect of the Book Fair to develop a stronger engagement with island residents and visitors. This has resulted in new and revitalized friendships and a unified community centered around the Fair.
In the selection of literature by Hydra authors, he presented copies of Thomas More's "Utopia", and placed it next to George Seferis.
The great Greek poet writes: Why did you come here? What were you looking for? Why did you come here?
Thomas More was the first to use the term UTOPIA which comes from the ancient Greek, "οὐ τόπος", no place. A fantastic place, but can it be possible?
Literary utopias, while rooted in classic works like Plato's Republic or More's Utopia, are now inclusive, just, and ecologically sustainable futures. The exercise of visualizing idealized societies is a useful tool for stimulating our collective evolution.
With a solid base of Hydra authors in new, vintage and exceptional rare editions, the Fair will feature a fresh selection of utopian literature to enliven visitors, readers and collectors alike. Hydra is a springboard, an archetype that is indeed a symbol of an idealized world.
In collaboration with Utöpia Flags and ISTANBUL'74 we will also present "Flags for Future" created by more than 40 international artists, including Alekos Fasianos, Irini Karagianopoulos, Ignasi Monreal, Lola Montes Schnabel, Waris Ahluwalia and Josh Hickey
Utopia is an optimistic book club edit. Josh Hickey remains convinced that imagining an ideal is a useful tool for building community, supporting diversity and collective evolution.
In this spirit of evolution, we are proud to renew the format and present not only new literature, but also a new program of events, a collective exhibition of utopian flags and most importantly, a literary magazine….
The Journal of the Hydra Book Club, a new annual literary, art and visual journal will be launched at the Book Club and will feature writing and visuals by Etel Adnan, Dimitrios Antonitsis, Malgosia Bela, Stanilaw Boniecki, Simon Buret, DESTE Foundation, Alphan Eseli , Alekos Fassianos, Jonah Freeman, Iliana Fokianaki, Margarita Karapanou, Irini Karayannoupoulou, Andreas Kokkino, Chris Kontos, Georgia Liapi, Lotterman and Fuentes, Amanda Michaelopoulou, Michael McGregor, Czeslaw Milosz, Ignasi Monreal, Ruiz Stephinson, Peter Thickett, Antigoni Bunny, Nadia Wheatley, Wunsche and Samsel.
Utopia, Hydra Book Club, will be presented at the Historical Archive – Museum of Hydra, from September 2 to October 22, 2023
Open daily: 12-4pm and 7:30-9:30 p.m.
Opening event and reception for the public: Sunday, September 3, 11 am-2 pm