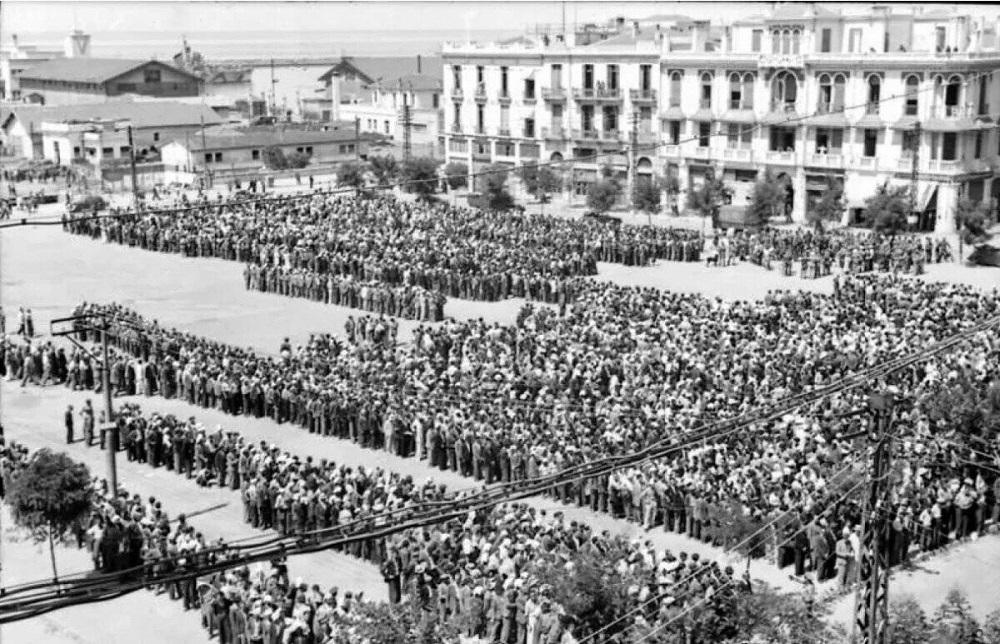 The Hellenic American Union and Kapon publications present the book "Elias Petropoulos – for the Jews of Saloniki". The event takes place on Wednesday, January 18 at 19:00, at the Hellenic American Union Theater (22 Marseille street, Athens).
The book, edited by Achilleas Fotakis, focuses on the resurgence of anti-Semitism during the period of the post-dictatorship in Greece. Petropoulos, as a non-Jew belonging to the majority community of Thessaloniki, observes, records and denounces with sincere anxiety the events and oblivion that the history of the place consciously chooses. As stated on the back cover of the book: "it was next that the experiential legacy of Elias Petropoulos from Thessaloniki and his passion to deal with what national historiography rejected for decades, would lead him to deal with the Jews of Saloniki [ … ] revealing through his writings aspects of the silenced Jewish past and the everyday life of the multinational City of Saloniki".
Speakers
Leonidas Phoebus Koskos, President of the Board of Directors of the Hellenic American Union
Rachel Misdrachi-Capon, Editor
Minus Moses, t. President Of The Jewish Community Of Athens
Vana Nikolaidou-Kyrianidou, Prof. Political philosophy, president of the Department of Philosophy, NKUA
Achilleas Fotakis, Historian
The discussion is coordinated by Leonidas Phoebus Koskos
Starting from the views of Elias Petropoulos, as contained in the book,
there will be an extensive discussion of the panel with the public on cases of state and
social antisemitism.
Date: Wednesday 18 January 2023, 19:00
Address: Hellenic American Union Theatre, Marseille 22, Athens
Entrance: free entrance
Information: Hellenic American Union Directorate Of Cultural Affairs: (2103680052)
www.hau.gr