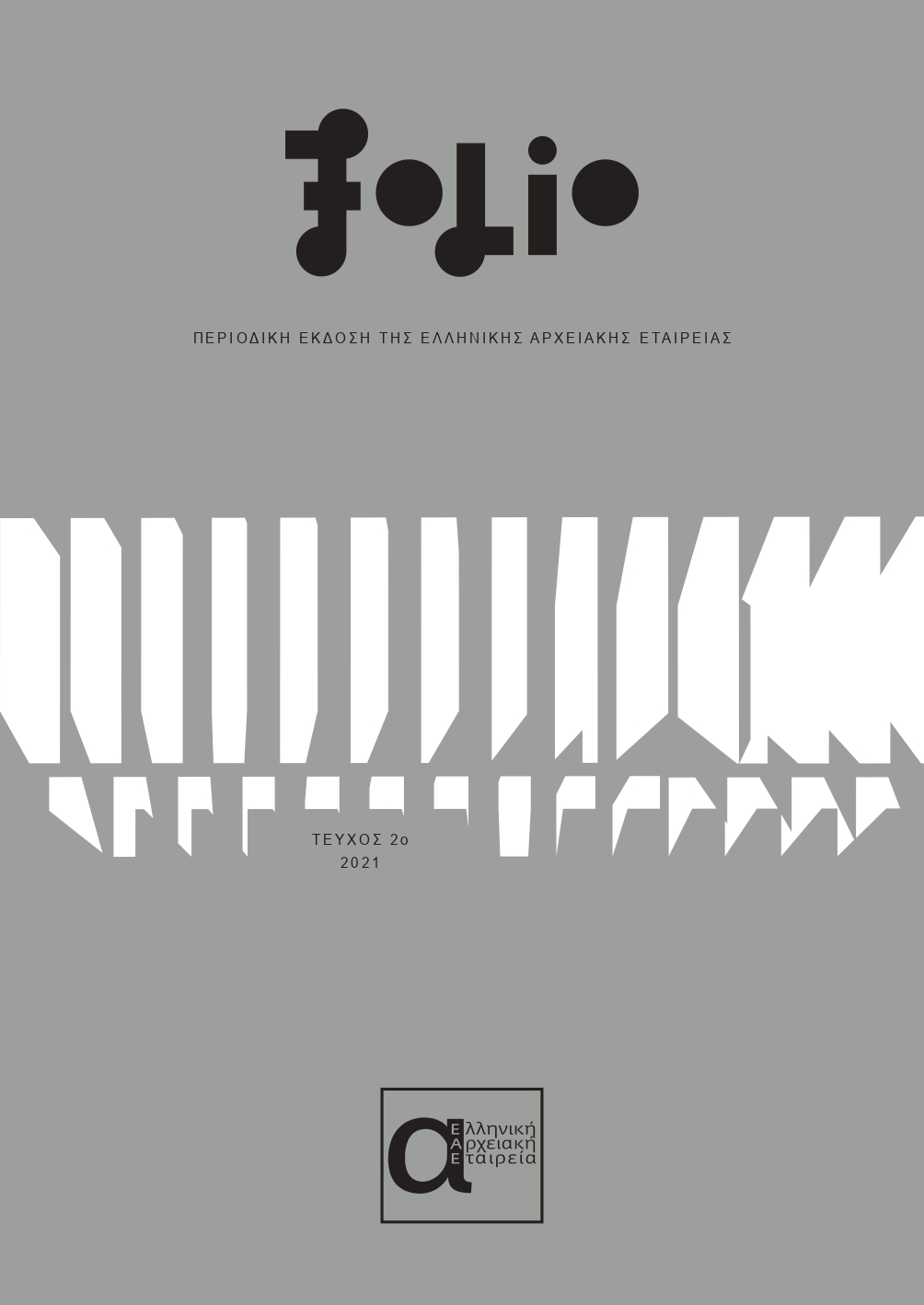 Title:
Folio. Periodical Publication of the Hellenic Archival Society
Scientific design/editing:
Helene Beneki
Genre:
Periodical Edition
Publisher:
Hellenic Archival Society
Language:
Greek
Year of Publication:
2021
Pages : 112
The annual periodical publication Folio of the Hellenic Archival Society aims to fill the gap of a scientific yearbook dedicated to issues that concern the science of archaeology.
The authors of the 2nd issue include archivists, professors of library science and archives directors whose articles cover many of the contemporary challenges of operating and managing archives and their collections.
Contributing authors:
Mohamed-Arab Abus, Aphrodite Malliari, Sophia Argyroula K. Koutsibela, Dimitra Tsaka, Sophia Fragopoulou, Athena Hatzidimitriou, Yannis Stoyanidis, Iouliani Theodosi, Natalia Vogeikov – Brogan, Kostis Karpozilos, Evangelos Hekimoglou.
The Hellenic Archival Society was established in 1989. It is the scientific body that brings together in its ranks more than four hundred (400) Greek archivists, librarians, historians and researchers.