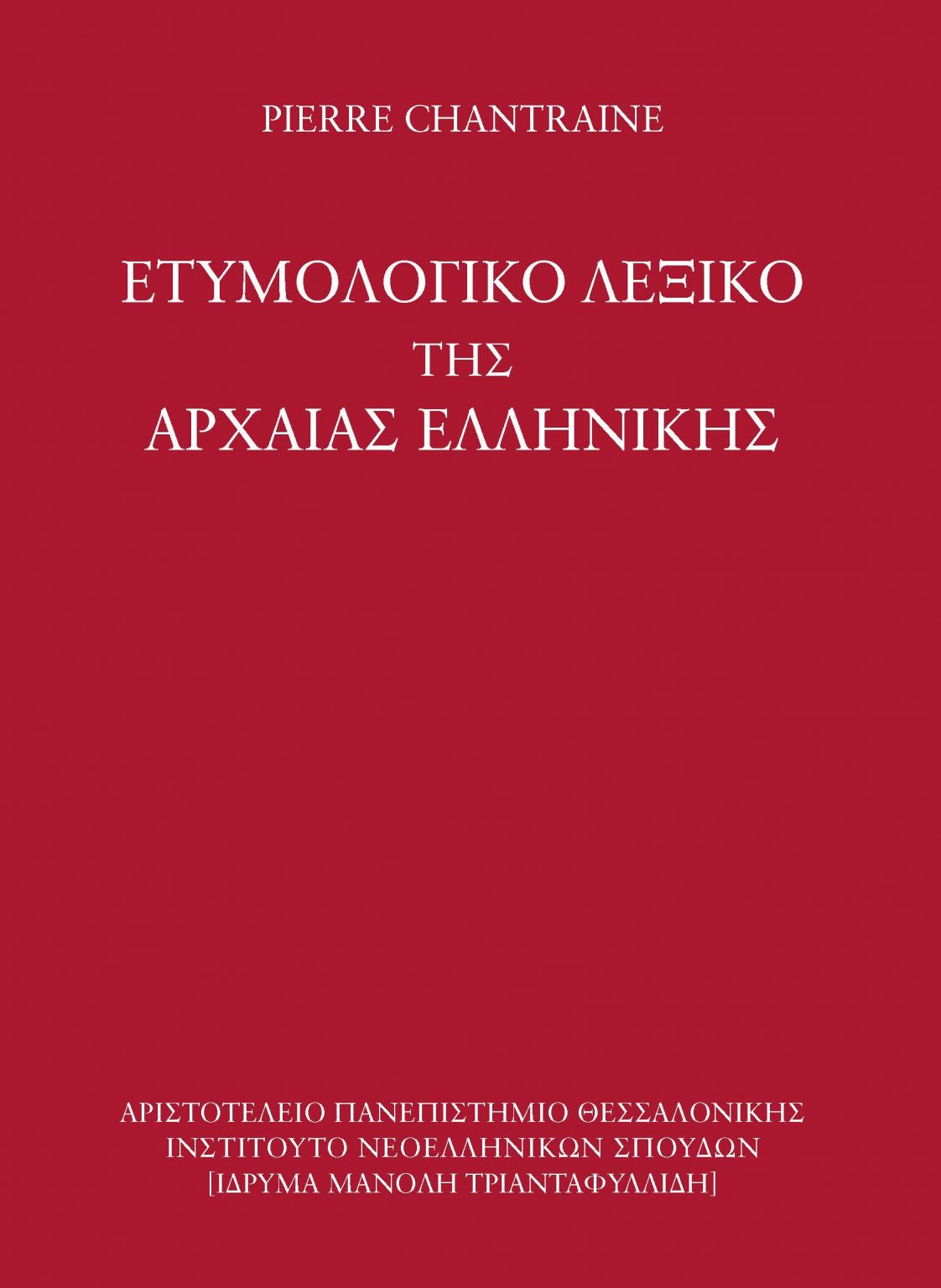 Title:
Etymological Dictionary of Ancient Greek
Author:
Pierre Chantraine
Science Editors:
G. Papanastasiou, D. Christides,
Editors:
E. Deiali – Dapi, S. Tsolaki, Ir. Kriki
Translators:
G. Darlas, A. Petrou
Subject:
Dictionary
Publisher:
Aristotle University of Thessaloniki, Institute of Modern Greek Studies, Manolis Triantaphyllides Foundation
Date of publication:
2022
Language:
Greek
Pages: 1.664
The Greek edition of the Etymological Dictionary of Ancient Greek by the leading French linguist and philologist Pierre Chantraine will fill an important gap in the bibliography. From now on, Greek readers, researchers, scientists, scholars, philologists, and linguists will have the opportunity to study the ancient Greek vocabulary in Greek as well.  The Board of Directors of the Institute of Modern Greek Studies has chosen to publish Pierre Chantraine's Dictionary in Greek, as it is one of the three most complete in the international scientific literature, but moreover, it does not only focus on the etymology of the words of ancient Greek but is equally interested in the history of Greek vocabulary from the Mycenaean period to the end of the ancient world.