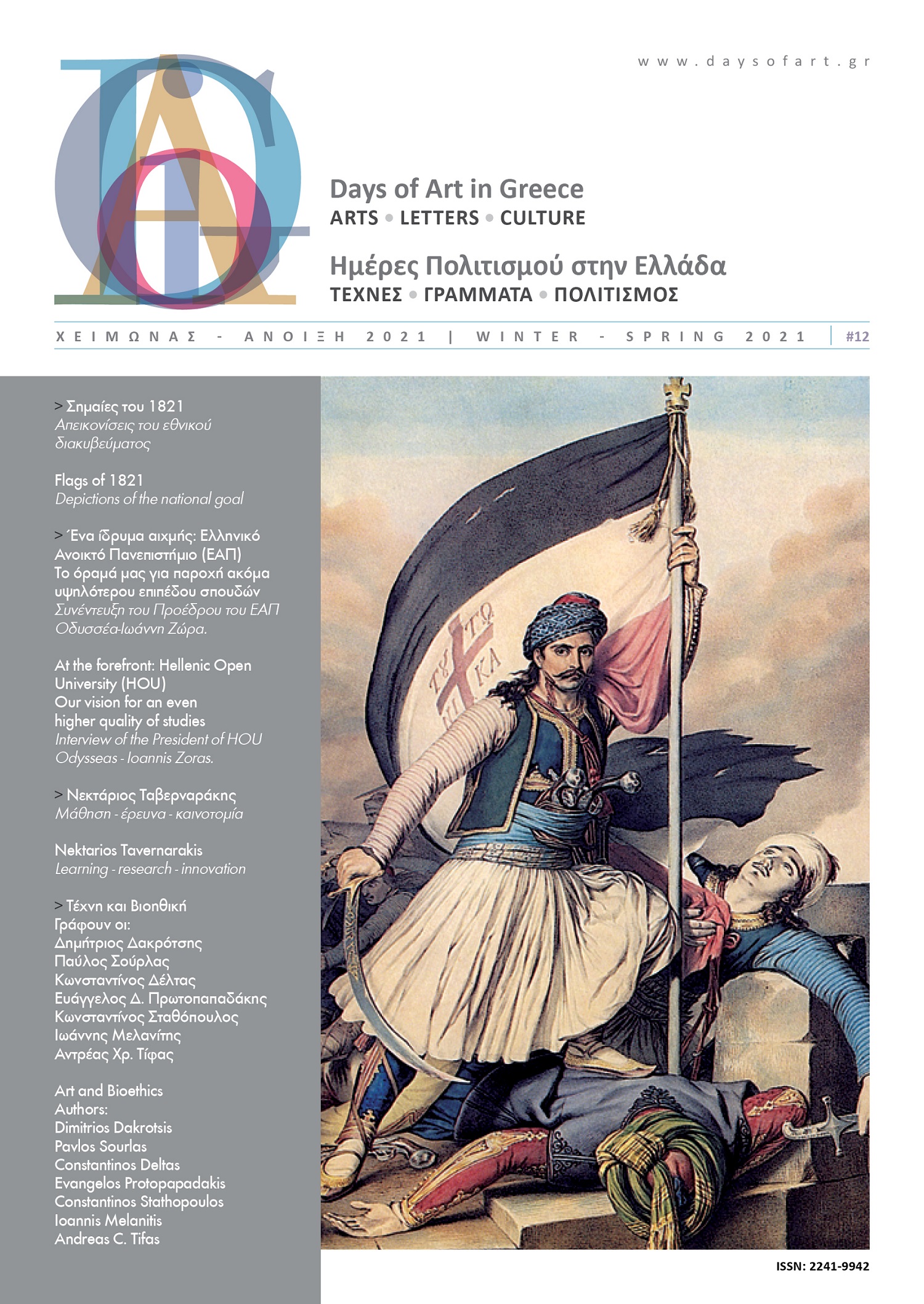 Press Release
Days of Art in Greece, issue 12
Pages: 258
Dimensions: 17 x 24 cm
Paper: garda pad kiara and writing paper.
Continuing the effort to highlight modern Greek culture, Days of Art in Greece published its 12th bilingual issue. Our publication's goal remains the promotion of artistic production, scientific research, publishing activity and the work of Greek artists, in our country and abroad.
We have the pleasure to feature interviews and articles written by important personalities of the artistic, scientific and academic fields. The issue includes, among others:
An article by the Director of the Library of the Hellenic Parliament, Elli Droulia: "Flags of 1821. Depictions of the national goal"
An interview of the President of HOU Odysseas – Ioannis Zoras: At the forefront: Hellenic Open University (HOU) "Our vision for an even higher quality of studies"
An interview of the President of the Board of Directors of FORTH, Nektarios Tavernarakis: "Learning – research – innovation"
A feature on "Art and Bioethics"
As well as the regular columns of our publication:
Museums – destinations
Days of Art
Days of Reading
With the printed version as a guide, the bilingual electronic version www.daysofart.gr, is updated daily, addressing similar topics.