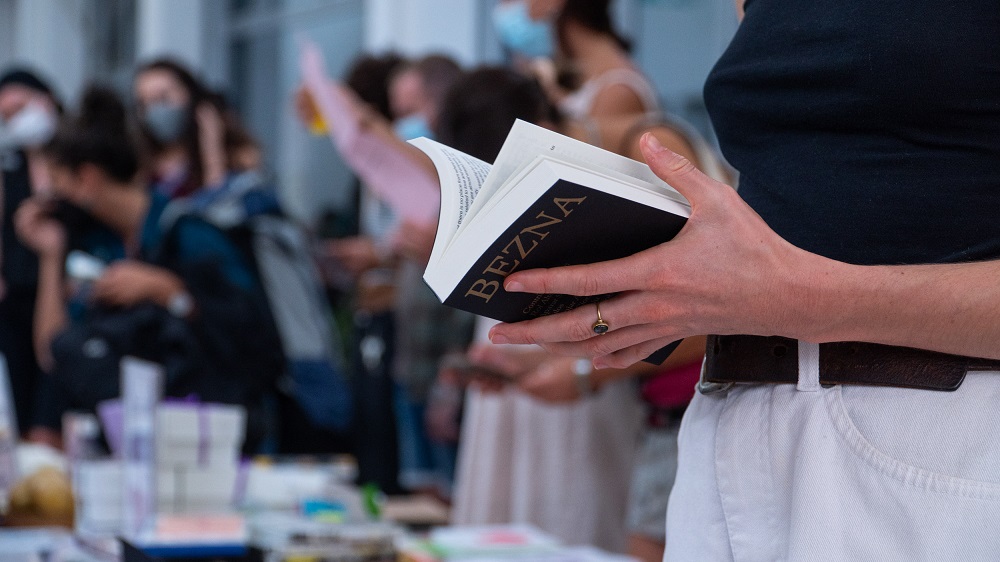 In a city with a plethora of book-related exhibitions, the last three years have seen the addition of an annual exhibition dedicated exclusively to contemporary art publishing, aimed at a young audience and beyond.
The Athens Art Book Fair is a pioneering initiative of the artists Margarita Athanasiou and Michalis Pichler and this year it is moving from the Municipal Market of Kypseli, where it was housed in previous editions, to the exceptional – architecturally and semiotically – space of the Athens Conservatory.
From September 23 and for 3 days in total, the readers will have the opportunity to come into direct contact with the diversity of contemporary artistic publications from renowned publishing houses, experimental, DIY publications and many other independent initiatives related to print as a creative medium. It is an independent, artist-run project that aims to promote and support the domestic production of art prints, to create a scene around independent publishing and to create links with similar publishing practices (analogue, digital and everything in between) abroad.
The specially designed space of the Athens Conservatory will host 80 exhibitors, listing new trends in publishing, contemporary visual arts, photography, poetry, design and typography, giving visitors the opportunity to discover a plethora of artists and get in touch with independent publishing practices from Egypt, Cyprus, Turkey, Lebanon, Italy, Albania, Ukraine, Bulgaria, Serbia, as well as from more distant countries around the world such as Mexico, Argentina, Peru, Iran, the Arab Emirates and many others.
Alongside the exhibition, the Athens Art Book Fair's Public Lecture Programme will be held, which focuses on highlighting projects that respond to current artistic and socio-political issues. Through talks, the programme attempts to explore the concept of decentralisation in contemporary independent publishing production, as well as the contribution of book artists to the creation of newly established cultural and cross-border networks of support and promotion of the medium.
This year it also launches its collaboration with Fade Radio, which will serve as a platform for broadcasting and hosting parallel public programme activities during the three days of the exhibition.
Details of the programme and exhibitors at: www.athensartbookfair.gr
Dates: 23 – 24 – 25 September
Venue: Athens Conservatory
Opening hours: Friday 23/9 – 5pm-9pm, Saturday 23/9 & Sunday 24/9 – 11am-9pm
Free admission
Handicapped accessible