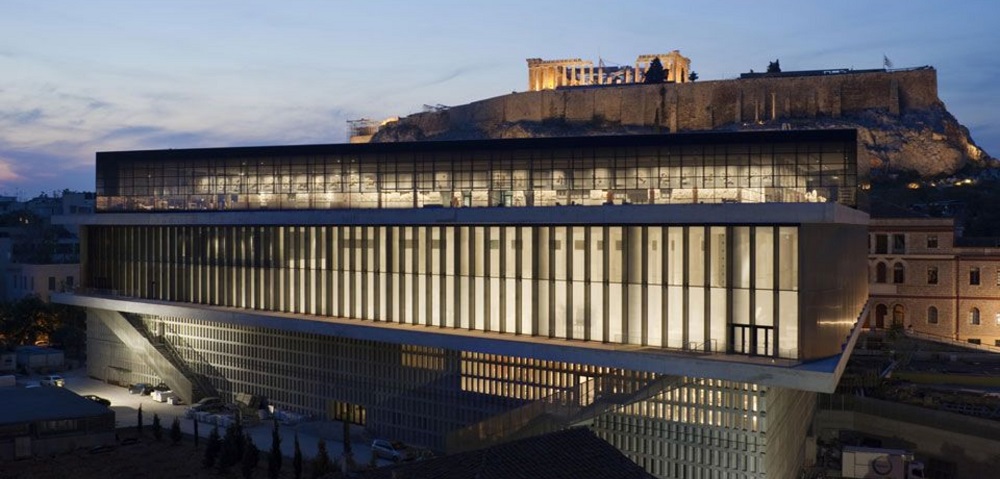 On Wednesday 12 October 2022, at 6:30pm, the Acropolis Museum will hold an event in memory of Katerina Kostoglou – Despoinis (1931-2021), Honorary Curator of Antiquities.
Katerina Despoini, a distinguished archaeologist, was an active member of excavations with Manolis Andronikos and under her supervision and supervision excavations with important finds were carried out in Sindos. Katerina Despoinis, wife of George Despoinis, one of the leading scholars of ancient Greek sculpture and architecture internationally, especially classical sculpture, worked with him with dedication and love. Her general contribution to archaeology, the protection of monuments and the Archaeological Service has been valuable and varied. Fulfilling her husband's wish, she donated his house in Panormos, Tinos, for the establishment and operation of the Panormos Maritime Museum.
Honoring their contribution to Greek Archaeology, the Acropolis Museum organized a library in a building within its block (Mitsaion and Chatzichristou), with writings and books from their personal collection which they donated to the Museum. The library was inaugurated in June 2019 in the presence of Katerina Desponi and was named after her beloved husband as she wished.
The General Director of the Acropolis Museum, Prof. Nikolos Stambolidis, will address the audience on the life and work of Katerina Despoini.
There will also be speeches by:
Representative of the Kostoglou family
Eugenia Vikela, Professor Emeritus of Classical Archaeology of the Ionian University.
Angeliki Lebesi, Honorary Curator of Antiquities (speech read by Dr. Ismeni Trianti).
Ismeni Trianti, Honorary Curator of Antiquities, Professor Emeritus of Classical Archaeology, University of Ioannina
Haido Koukouli-Chrysanthaki, Honorary Curator of Antiquities
Konstantinos Tsakos, Honorary Curator of Antiquities, Life Partner of the Archaeological Society and corresponding member of the Archaeological Institute of Berlin
The event will take place in the Museum's amphitheatre and is open to the public.