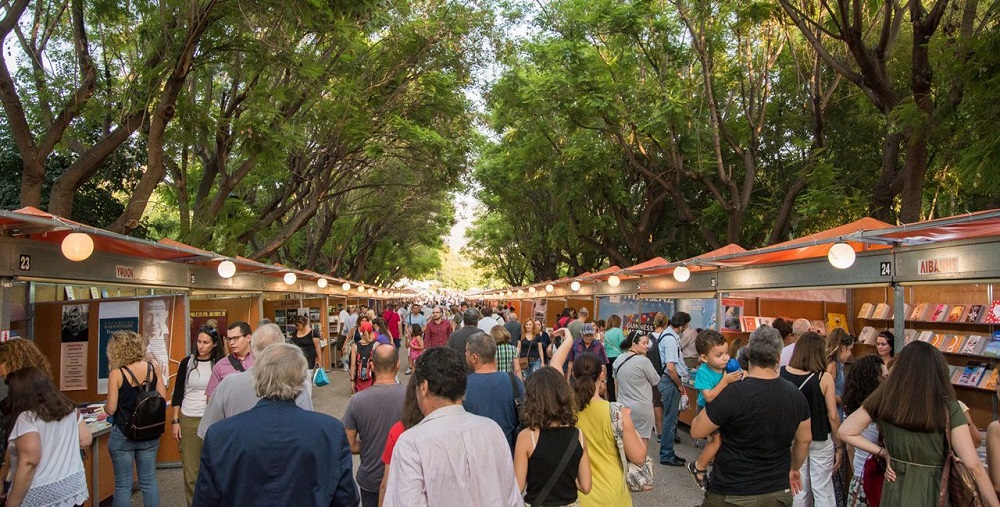 The 26th Book Bazaar 2023 will take place this year in Klafthmonos Square. It is organized by The Book Publishers Association and the Panhellenic Federation of Booksellers Publishers under the auspices of the municipality of Athens and with the support of the Organization of Culture, Sports and Y of the Μunicipality of Athens.
From Friday, January 27 to Sunday, February 19, 2023, the largest and most organized Book Bazaar in the city of Athens takes place in Klafthmonos Square, with a central slogan:
"THE BOOK IS YOUR STRENGTH."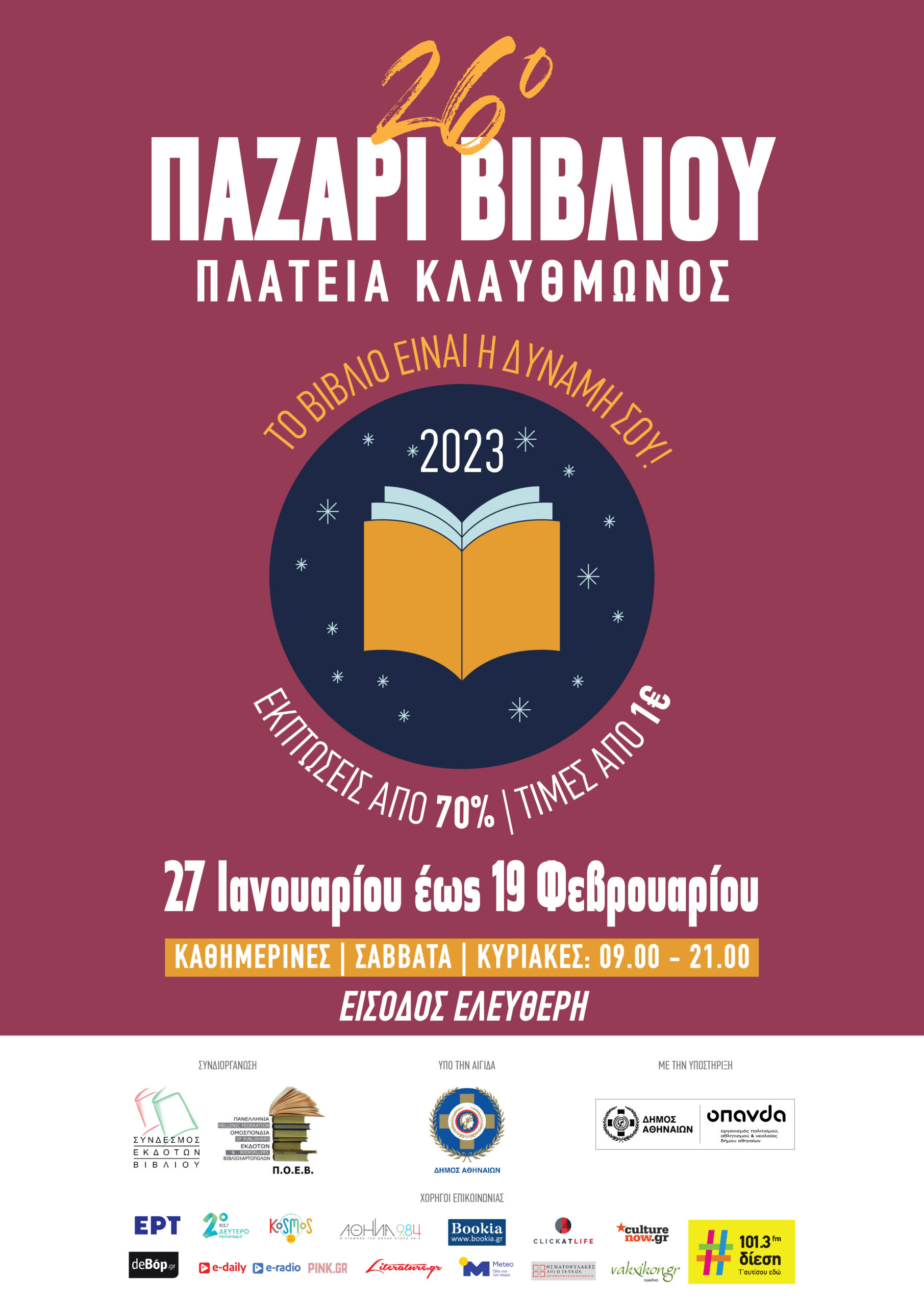 The Book Bazaar is the institutionalized event that has been organized for twenty-six years, offering the reading public thousands of book titles at very low prices, starting from just 1 euro! In the 26th Book Bazaar 2023, as every year, publishers from all over Greece (members of primary associations) participate, offering more than 10.000 book titles, at prices that do not exceed 30% of their original retail price. In a modern and outdoor installation, the Athenian, and not only, reading public has the opportunity to purchase remarkable books from a wide variety of titles, of all categories and for all ages.
We invite all readers to visit us and benefit by buying remarkable books at Surprise prices!
The 26th Book Bazaar 2023, in Klafthmonos Square, will operate daily, Saturdays and Sundays from 09:00 in the morning until 21:00 in the evening, from January 27 to February 19, 2023.
January 27 – February 19, 2023
Weekdays, Saturdays and Sundays 09:00-21: 00
Free entrance
200 publishers-thousands of Books-prices from 1 €
ORGANIZATION: ASSOCIATION OF BOOK PUBLISHERS & PANHELLENIC FEDERATION OF BOOKSELLERS PUBLISHERS