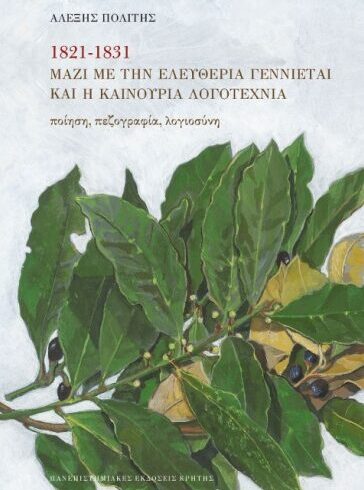 Title:

1821-1831: Along with freedom, the new literature is born
Author:
Alexis Politis
Subject: 
Philology
Publisher:
Crete University Press
Publication Date:
2021
Language:
Greek
Pages: 133
Dimensions: 14 x 21 cm
The momentum, hope and enthusiasm of the Revolution brought about a renaissance to the poetic landscape led by Solomos and Kalvos and followed by many others. Along with literature, human thought and intellect flourished as well, guided by leading figures such as Korais. Newspapers, pamphlets and books spread the new ideas of the Enlightenment in revolutionary Greece.
Alexis Politis examines whether, and to what extent, the ten years following the beginning of the Revolution also constituted an intellectual revolution.