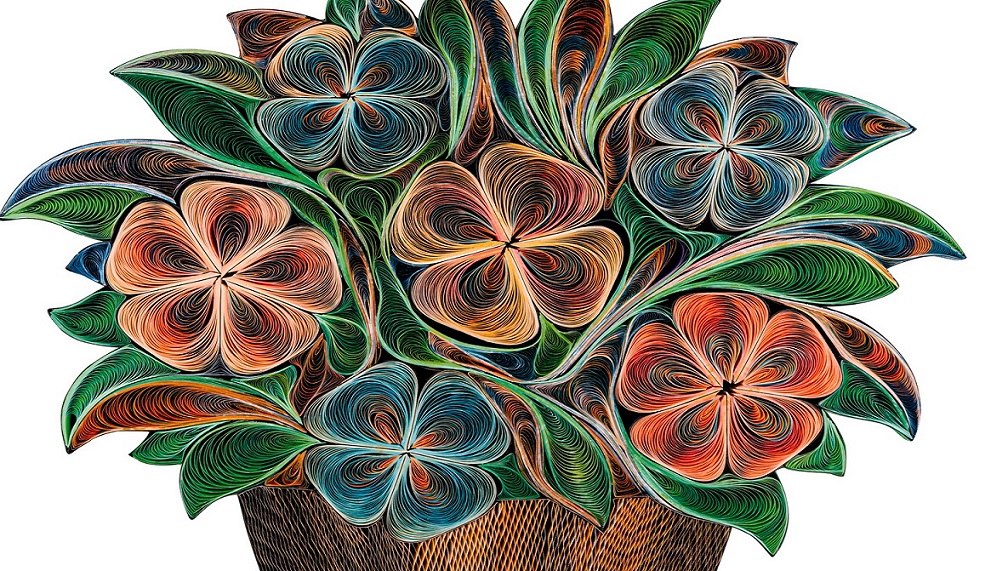 Covering all the categories in which the house specializes, VERGOS Auctions is organizing a modular auction that will span 3 main thematic sections, with an exuberant range of works of art and objects of special interest included in each of them. The auction will take place in public at the Zappeion Hall on Wednesday 1 June at 6:00 pm, while from 29-31 May an exhibition open to the public will be held at the same venue, offering everyone the opportunity to admire the works of art in the auction in person.
Modern Greek Painting and Sculpture
The first part of the auction includes 158 paintings and sculptures by renowned artists who have shaped the modern Greek art scene. The emphasis is on Greek artists, including A. Akrithakis, G.  G. Gaitis, Ap.  Kottis, T. Manzavinos, Chr. Botsoglou, Chr. Bakoros, Pavlos (Dionysopoulos), G. Rorris, P. Samios, Ed. Sakayan, V. Sperantzas, P. Tetsis, Takis (Vasilakis), Th. T. Tsigos, A. Pheasant, V. Fotopoulos, G. Christoforou etc.
Representative works of great masters, such as Sp. Vassiliou, K. Volanakis, G. G. G. Gonaropoulos, F. Kontoglou, G. F.  Moralis, Sp. Papaloukas, K. Parthenis, G. Tsarouchis, N. Hadjikyriakos – Gikas, G. Iakovidis harmoniously accompany the works of contemporary creators.
In this category, among others, the following works stand out:
Thanasis Tsigos, Flowers on a black background, Estimation price: € 20.000 – 30.000
Yannis Gaitis, Untitled, Estimation price: € 10.000 – 15.000
Yannis Tsarouchis, Caiacia and Zephyr, Estimation Price: € 12.000 – 16.000
Takis [Vassilakis], Triple signal, Estimation Price: € 70.000 – 90.000
Pavlos [Dionysopoulos], Pot de fleurs, Estimation price: € 25.000 – 35.000
Historical, Philhellenic and Folk Objects
This category includes a series of paintings with themes inspired by the struggles of the Greek Revolution of 1821, topographies through the eyes of Philhellenic travelers and artists of the time, historical portraits, objects of everyday use with Philhellenic identity, and many other items of historical and cultural value.
Among them, one of the Kapodistrias family's tableware bearing their coat of arms stands out. Special mention should also be made of the work by Barend Cornelis Koekkoek (1803-1862), 'Battle of the Greeks and Turks', which was purchased by Alexander Iolas in Paris from an antique dealer who used to shop between 1948 and 1950. Since then, it has adorned the walls of the legendary house of Agia Paraskevi for a long period and has been exhibited in many domestic exhibitions, including the Greek Parliament, the National Gallery and the War Museum, where the work was presented by the then President of the Republic, Prokopis Pavlopoulos, on the occasion of the 1821 anniversary celebrations.
Precious Jewellery
The well-known categories of items that have made VERGOS Auctions the largest auction house in Greece are complemented by the category of precious jewelry, which includes unique, highly aesthetic, and valuable pieces, which have been selected and appraised by a specialized team of the House. Many of them bear the signature of renowned jewelers of Greece, such as Zolotas and Lalaounis, as well as from abroad, such as Chopard and Chaumet. Among other things, a pair of earrings belonging to the late actress Zoe Laskari, which were a choice and purchase by her during her trip to a Middle Eastern country, as can be seen from the certificate accompanying them, stand out.
The auction will be simultaneously broadcast live on the auction house's website, while those who are not present in the auction room can alternatively participate via the internet, written and/or telephone bidding.
Exhibition hours
ZAPPEIO MEGARON
Sunday, 29 May, 12:00 p.m. to 9:00 p.m.
Monday, 30 May, 10:00 a.m. to 9:00 p.m.
Tuesday, May 31, 10:00 a.m. to 9:00 p.m.