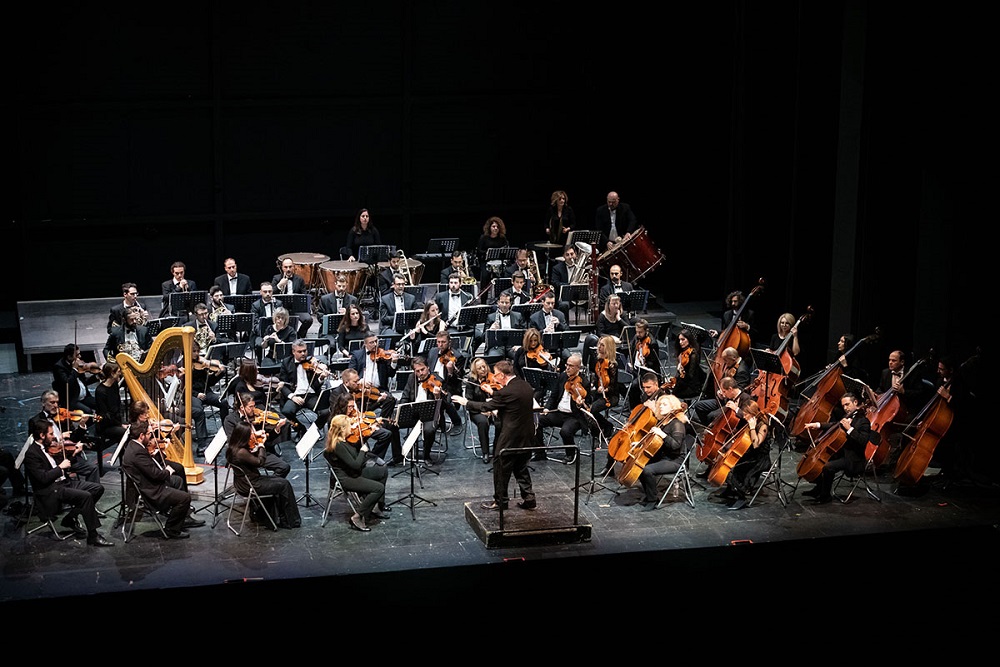 "The Passion Week" by Maximilian Steinberg
in First Panhellenic Performance
Requiem in D minor and religious motets for choir
by Anton Bruckner
As part of the Easter celebrations, the Municipality of Athens presents at the Olympia Municipal Music Theatre "Maria Callas" on Tuesday 12th and Friday 12th  Monday 18 April at 20:30 two solemn concerts with great works of religious music.
The concerts, organised by Culture, Sports and Youth Organization of the Municipality of Athens (OPANDA), the audience will have the opportunity to attend the first national performance of Maximilian Steinberg's "The Passion Week", as well as the Requiem in D minor and religious motets for choir by Anton Bruckner.
Maximilian Steinberg: The Passion Week
Tuesday 12 April
First Panhellenic Performance
In the late 19th and early 20th centuries, composers Sergei Rachmaninoff, Pyotr Ilyich Tchaikovsky, and others created the "New Russian Choral School" renewing Orthodox Church Music. Steinberg composed the work "The Passion Week" in St. Petersburg between 1921 and 1923. It consists of 11 movements for a cappella choir, based on the services of Holy Week. Trying to escape Soviet censorship, he published the work in 1928 in Paris by W. Bessel & Cie.
Sophia Karvouna, soprano
Katerina Nounopoulou, soprano
Ioanna Vrakatseli, mezzo-soprano
Christos Kehris, tenor
Antonis Dimou, baritone
Music director: Stavros Beris
Α. Bruckner: Requiem aeternam dona eis domine
Monday 18 April
The Athens City Symphony Orchestra and Choir, in the spirit of the season, present rare masterpieces by Anton Bruckner, a composer whose works are not often heard in Greece. The concert opens with the Athens Municipal Choir performing four religious motets for a cappella choir, which are only a small part of the composer's extensive oeuvre with religious content. This is followed by the Requiem in D minor, a work with an unusually simple orchestration and a straightforward form, which is nevertheless distinguished by its imposing style and expressive power.
Religious motets for acappella choir
Ave Maria
Locus iste a Deo factus est
Os justi meditabitur sapientiam
Christus factus est pro nobis
Requiem in D minor
Victoria Horosunova-Diakaki, soprano
Marita Paparizou, mezzo-soprano
Yannis Kalyvas, tenor
Haris Andrianos, baritone
Symphony Orchestra of the Municipality of Athens
Music director.
Choir of the Municipality of Athens 
Choir conductor: Stavros Beris
STAVROS BEHRENS, DIRECTOR OF THE MUSIC DEPARTMENT, STAVROS BEHRENS
Olympia, Municipal Music Theatre "Maria Callas"
59 Akadimias Street, 106 79 – Athens
210 3642540
www.opanda.gr