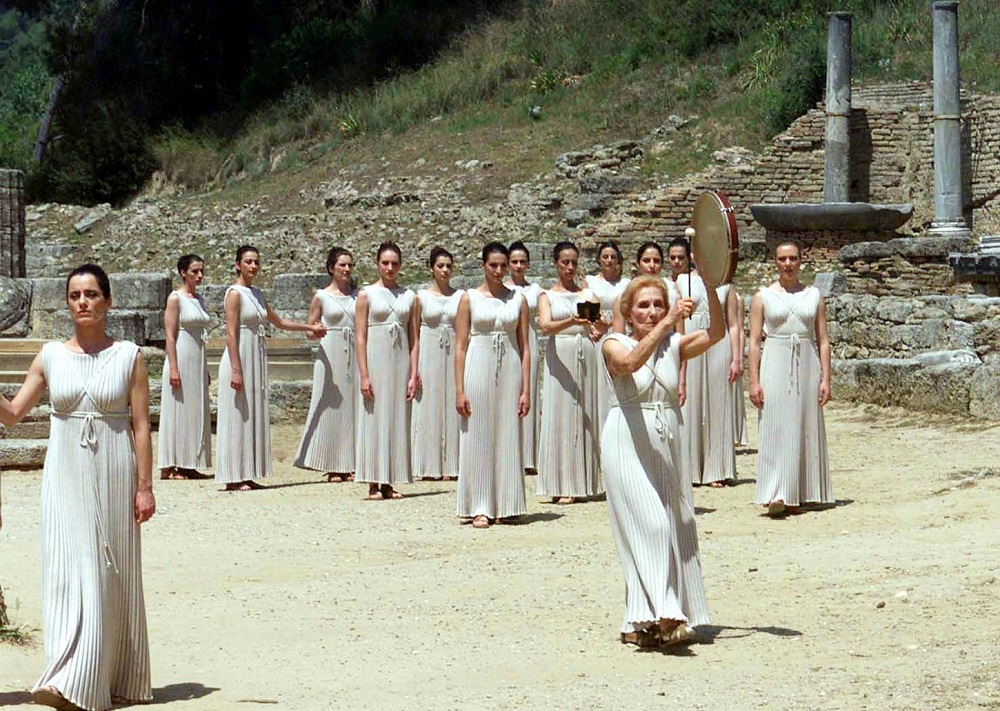 100+1 years since her birth
The Artistic Ensemble "Polytropon" (responsible: Panagiotis Andriopoulos) presents a tribute to the great choreographer Maria Horce (1921-2015), on Monday 26 September 2022 at 7.30 pm at the Music Library Teaching Room of the Friends of Music Association at the Athens Concert Hall.
The "Ode to Priestess Maria Horce" is being performed on the occasion of the 100+1 years since her birth and seven years since her death (16 September 2015).
Speakers:
Ioulita Iliopoulou
Dimitris Georgalas
Panagiotis Ant. Andriopoulos
George Hadjimichelakis' work to poetry by Ioulita Iliopoulou will be performed for the first time, in memory of Maria Hors.
Performers:
Daphne Panourgia, soprano
Stephanie Katsarou, flute
Poster artwork: Ioannis Porphyrios – Kapodistrias
Free entrance
MARIA CHORS
The most emblematic Greek choreographer, who linked her name with the Olympic flame-lighting ceremony, which she curated for over 40 years, Maria Hors (Panagiotopoulou) was a permanent choreographer at the National Theatre, where she taught expressive movement, dance and improvisation at the Drama School. With the National Theatre she choreographed many theatrical genres and almost all the tragedies, many of them two and three times in different versions and with other collaborators. This work counts more than 50 productions of ancient drama staged at Epidaurus and other ancient theatres in Greece, and toured in Europe, America, Canada, Canada, China, Russia and Japan.
He organized the rhythm department at the Lyceum of Greek Women, where he taught for many years and edited the choreography of performances in various theatres. He also taught at the Theatrical Workshop of Spyros Evaggelatos, the Studio of the Lyric Stage and the Athens Conservatory. In 1961 Maria Horsch created the choreographic embolisms of Kerubini's opera "Medea", with the sensational performance of Maria Callas, directed by Alexis Minotis and with sets by Yannis Tsarouchis, which was presented at Epidaurus and La Scala in Milan.
She was also responsible for the choreographic embolisms in the opera "Cassiani" by Georgios Sklavos, which was staged at the Lyric Stage (Olympia, 1972-73).
She was honoured by the International Olympic Committee (1997) and was awarded the Koula Pratsika Prize, the Order of the Phoenix Brigadier (2000) and the Athens City Medal (2002).