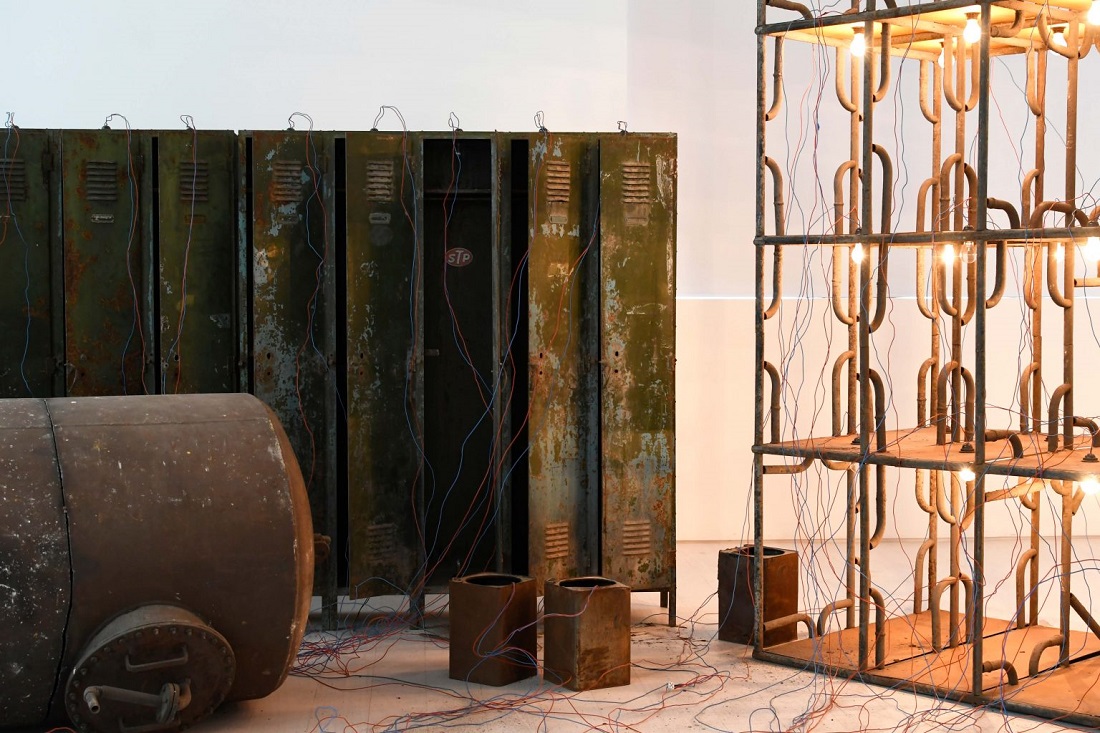 EMST invites to a different tour of the exhibition of its collection based on texts of contemporary feminist theory. The curators and curators of EMST in collaboration with the researchers of the "Center for New Media and feminist practices in public space" (Athens and Volos) will lead visitors to the exhibition of the museum's collection and will approach the work of specific artists/hnids and the history of contemporary Greek art through the essays of the collective volume feminist theories, aesthetic practices and globalized technologies published by the university publications of Thessaly. The tour will adopt alternative approaches to important works of the EMST collection and will propose to see ASPA Stasinopoulou, Niki Kanagini, Nan Goldin, Köken Ergün, Mona Hatoum or Vlasis Kaniaris, through the texts of the authors of the volume: Judith Butler, Sylvia Federici, Donna Harraway, Sarah Ahmed, Athena Athanasiou, Elena Tzelepi, Elena Köken Christina Grammatikopoulou, Angela dimitrakaki, etc.
With the tour" the tools and the House " EMST begins a series of thematic and performative tours that aim to create conversations with key cognitive fields and to highlight unexpected aspects of the collection. In addition, EMST launches its new program "Saturday at EMST", with events, speeches, discussions and artistic activities on certain Saturdays of the month.
The title of the event comes from Audre Lorde's essay the tools of the master will never tear down the House of the master.
Contributors
The tour will be conducted by the curators of the volume and the researchers Elpida Karamba and Iris Lykourioti, the members of the research team Ioanna Zouli, Valia Papastamou and Mariana Stefanitsi and, on the part of EMST, the curator Anna Mykoniati, the curator Stamatis Schizakis and the curator of Education Marina Tsekou.
Feminist theories, aesthetic practices and globalized technologies
Editing by Elpida Karamba and Iris Lykourioti
Research team: Ioanna Zouli, Valia Papastamou, Costas Stasinopoulos, Mariana Stefanitsi
University of Thessaly publications & Center for New Media and feminists
Practices in public space, Volos 2021