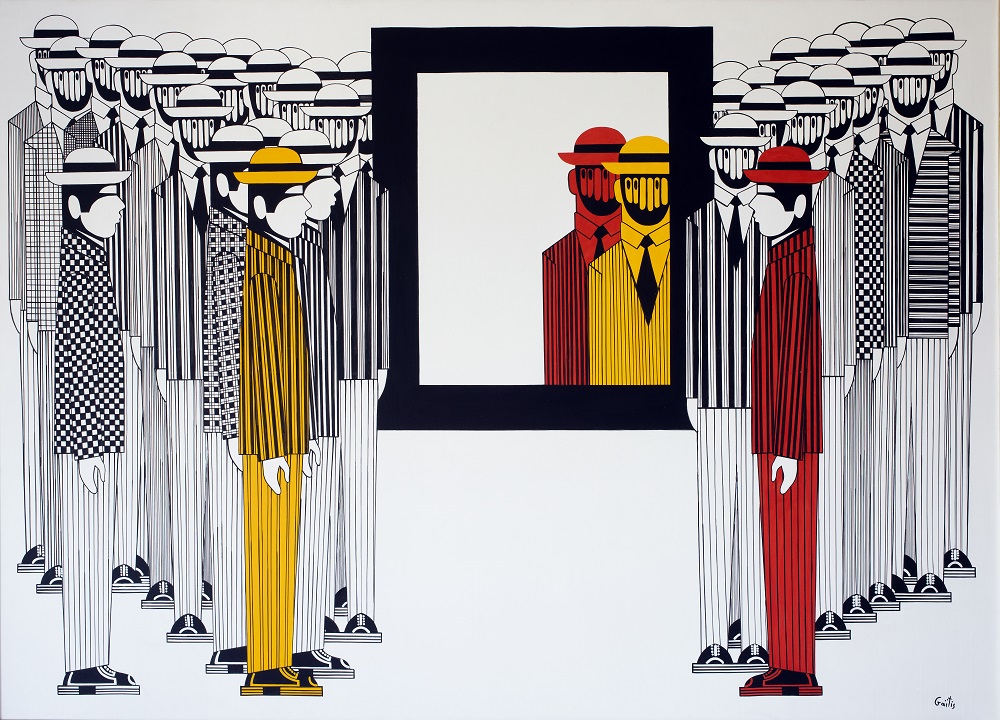 A landmark exhibition in the history of the Thessaloniki Municipal Gallery becomes a reality this year. Its aim is to honour the pioneering Greek artist Yannis Gaitis, who was born 100 years ago.
It is a project that is carried out with the valuable contribution of institutions and private collectors and with the full support of his daughter Mrs. Loretta Gaitis.
Yannis Gaitis was born in Athens in 1923, where he died very prematurely, leaving a huge body of work, an inexhaustible legacy. Studying at the Athens School of Fine Arts and then in Paris, he delved into the contemporary art movements, always keeping his eye on international developments. Working incessantly, he seeks his personal idiom, his own writing, which is gradually formed and consolidated in his figures so familiar to all of us: the little people. But that is not all. His work is a journey of personal quest and endless evolution. Until the end. And always with a focus on the human being.
The present exhibition presents selected works, wall pieces, sculptures, constructions, objects – toys, archival material, while special mention is made of the dedicated exhibitions and actions connected to him and his work that took place in the past in Thessaloniki.
Visitors will also have the opportunity to watch the screening of the episode – tribute to Yannis Gaitis from the series Monogram, produced by George and Iro Sgourakis, 1984, courtesy of ERT ARCHIVES S.A.
The opening of the exhibition will take place on Friday 6 October 2023, at 19:00.
Duration: 06|10| 2023 – 10|03|2024