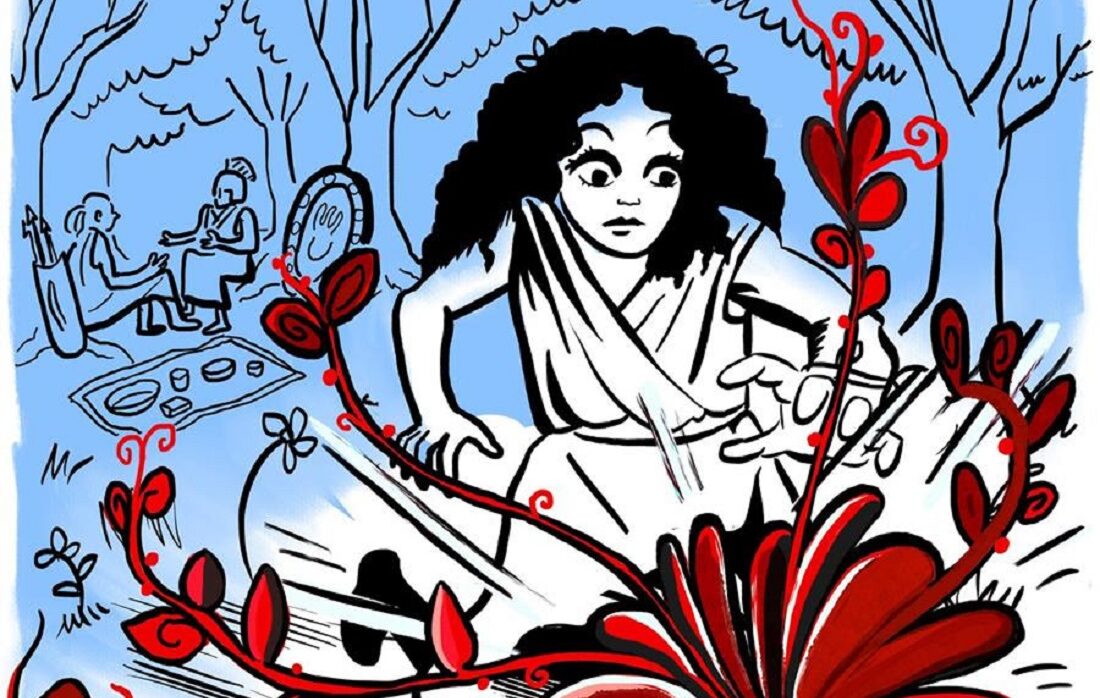 The Onassis Foundation's award-winning podcast, Live from Mount Olympus, returns with the myth of Persephone. The Gods descend from Mount Olympus and tell us another story, featuring great actors, from New York theatre icon Ching Valdes-Aran, to the famous Isabella Rossellini and Anna Kendrick.
A special series of podcasts in English for pre-teens and audiences of all ages from around the world.
Once upon a time, myths helped us understand how the world works and how to find our place in it. And they still help us. The Onassis Foundation and the TRAX radio network for pre-teens of the PRX news organization in the US present the second season of Live from Mount Olympus, created in collaboration with the Brooklyn-based theatre company the TEAM.Combining the artistry of foremost contemporary theater-makers with the timeless stories of Greek myth and the imaginative power of audio, "Live from Mount Olympus" is an adventure for tweens and audiences of all ages.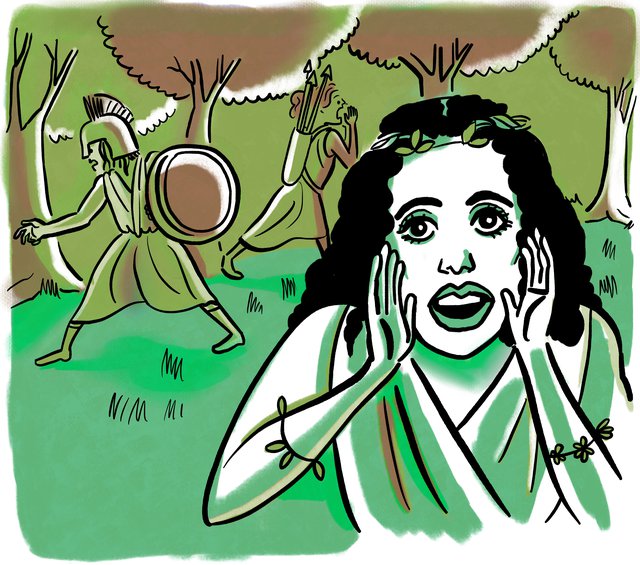 Onassis broadcast / Live from Mount Olympus
When a young goddess strikes out on her own for the first time, she is pulled into a terrifying journey and must find her own power in the darkness. Her mother fights to get her back—and the fate of all humanity lies in the balance.
Young Persephone longs for the chance to do more than paint the flowers as she trails behind her mother, Demetra, the goddess who makes everything grow. When Persephone breaks free to join her friends Artemis and Athena for a picnic, she is suddenly stolen away to the underworld, full of powerful gods and misunderstood monsters. On her own for the first time, Persephone struggles to find her way in the world below. Demetra tears apart the world above to bring her daughter back to the sunlight, and nothing grows. And when nothing grows, humans starve. Will the gods resolve their conflicts so humanity can survive?
Executive Producer: Karen Brooks Hopkins
Creator & Producer: Julie Burstein
Co-producer: The TEAM
Directed by Rachel Chavkin& Keenan Tyler Oliphant
Playwright: Nathan Yungerberg
Drama Assistants: Jason Adam Katzenstein& Julie Burstein
Sound Design: LeszekWojcik
Assistant Producer: Tessa Zitter
Production Assistant: Yonatan Rekem
Marketing & Social Media Management: Karina Grudnikov& Caroline English
Composer & Musician: Magda Giannikou performed by Banda Magda
Illustration: Jason Adam Katzenstein
Graphic Design: Onassis Creative Studio
Announcer: Zhailon Livingston
Creative Consultants: Crystal Bobb-Semple, Dr. Michael Cohen, Dr. Simon Critchley, EfiTsiotsiou University Consultant: Dr. Laura Birney
This podcast is a production of the Onassis Foundation. The richly imagined audio drama is co-produced by the Brooklyn-based theater ensemble The TEAM, directed by Tony Award-winner Rachel Chavkin ("Hadestown", "Natasha, Pierre and the Great Comet") and Keenan Tyler Oliphant (Associate Director of "Hadestown" and director of PlayCo's upcoming U.S. premiere of EbruNihanCelkan's "Will You Come with Me?") and created and produced by Peabody Award-winning showrunner Julie Burstein. Karen Brooks Hopkins is the executive producer.
Our actors include Kayla Bennett, Eric Berryman, Vinie Burrows, Jaaliyah Casey, Divine Garland, Mari Harris, Joanne Hernandez, Adrienne Hopkins, Caroline Hopkins, Natalie Hopkins, Modesto "Flako" Jimenez, Anna Kendrick, Libby King, Ian Lassiter, Zhailon Levingston, Christian Liberus, Kimberly Marable, Jake Margolin, James Harrison Monaco, Isabella Rossellini, Kristen Sieh, Nidra Sous la Terre, EiereneTuakora, and Ching Valdes-Aran. André De Shields is Hermes.
Special thanks to Elliot Byler, Adrienne Hopkins, Caroline, Natalie Hopkins as Styx's children, and to Calvin Samuel Blanc and Sam Chavrichs as baby Demophoon.