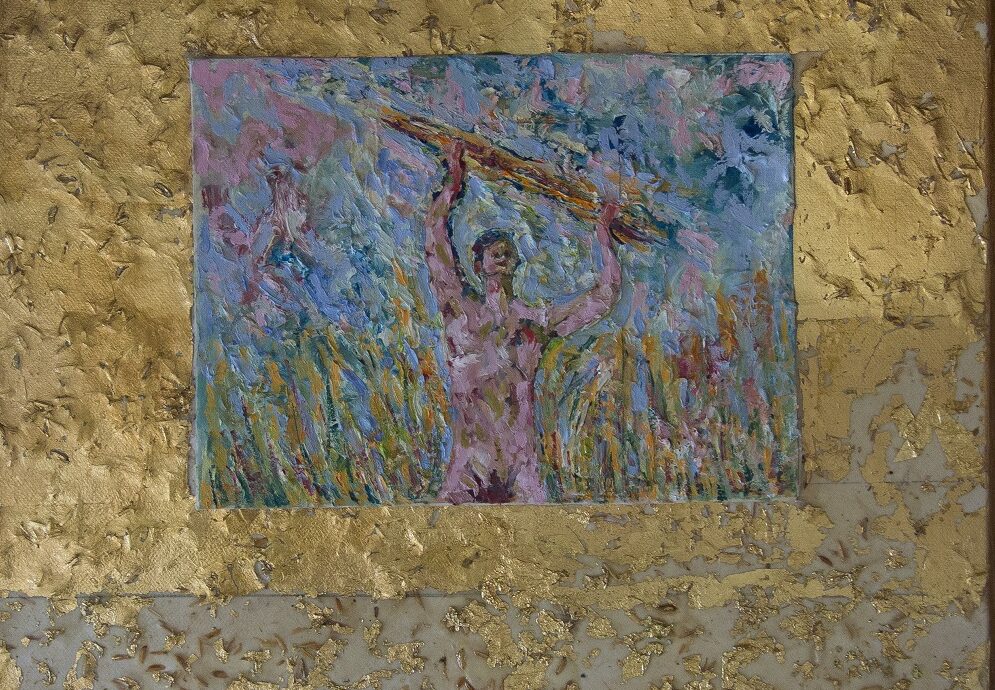 On Sunday, June 12th, the new painting exhibition of George Pastakas entitled "Moses" is inaugurated at the Housing and Education Area of ​​the Municipality of Tinos (Moschouleios School) in the country of the island. It is a circle of works that deal with harvest, as a thoughtful process of life and death, in the victories and defeats of man. The series is complemented by a smaller group of works representing "bathers and swimmers" that symbolize rest, calm and the most carefree side of life.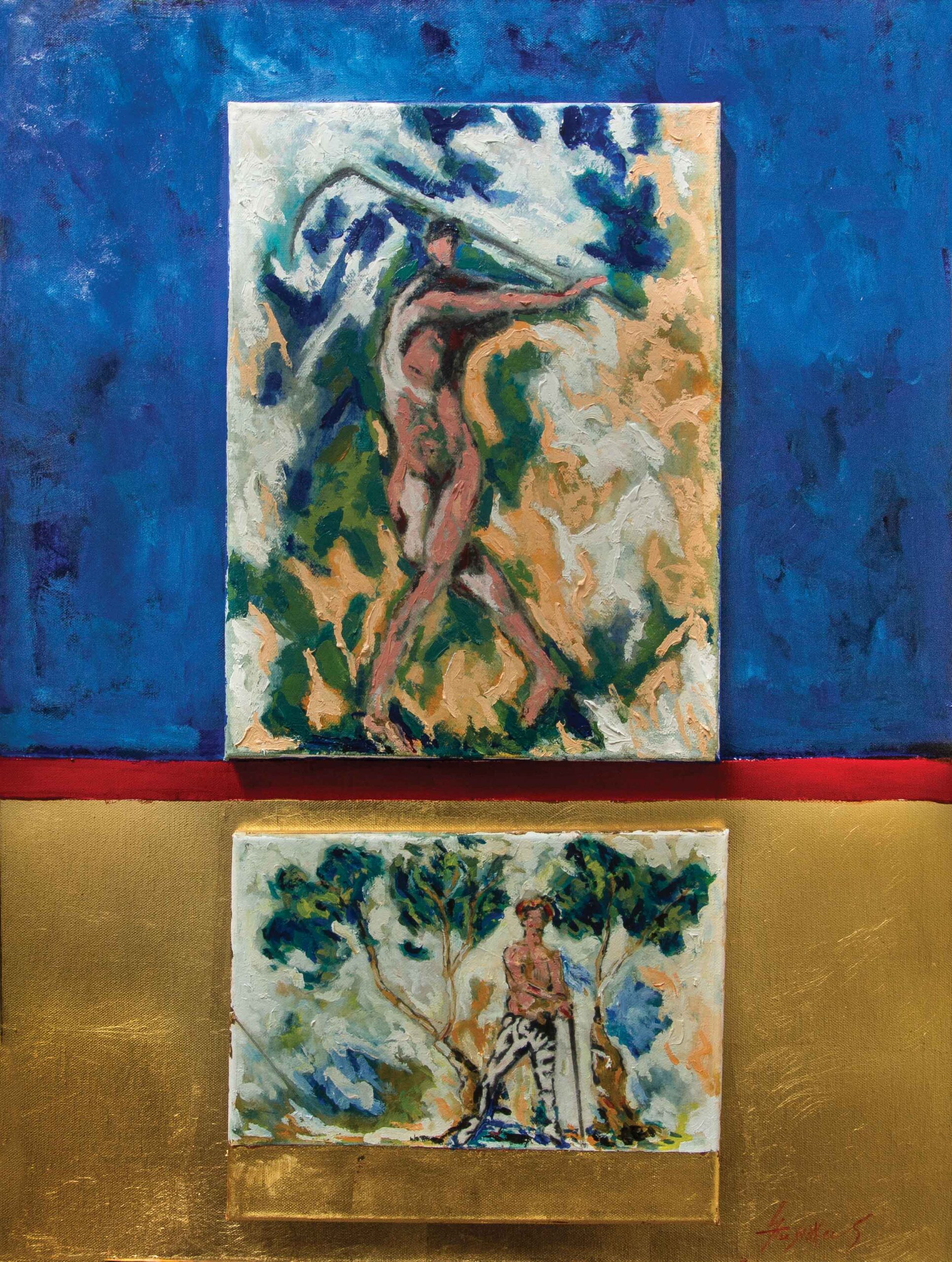 The genus of men, naked and robust, carrying a scythe, battles the summer and gathers the golden fruits of the earth to ensure the continuation of life.
Toil and labor and a heat vertical and relentless strains the bodies and at times the labor and toil seem to purify them. But the need for survival keeps the thriving reapers upright so that their form becomes disembodied and in some paintings it appears as their soul persistently continuing the struggle of the harvest.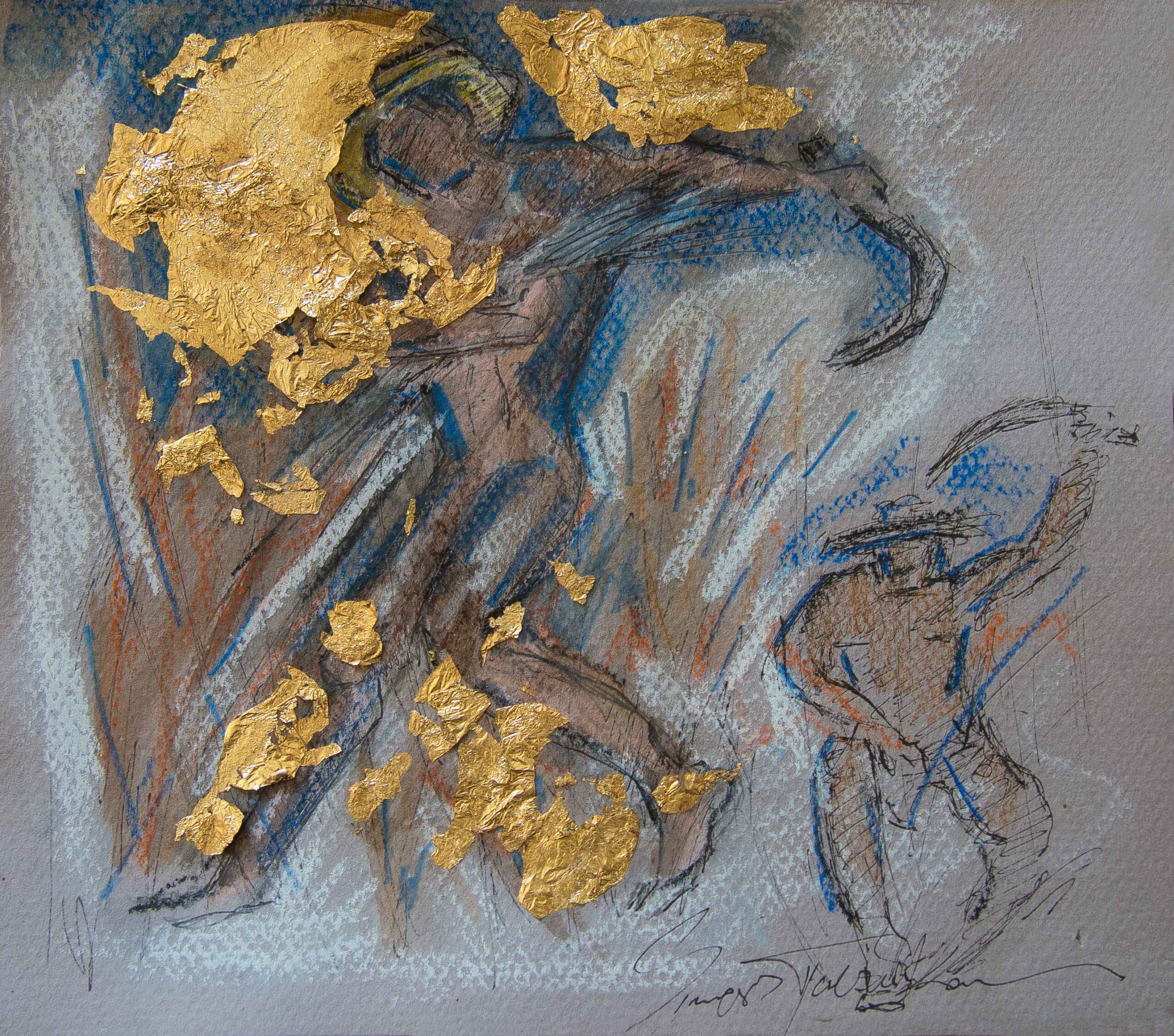 Harvesting and gathering the fruits on the earth's brow is a matter of life and death and nothing can interrupt this mystique that resembles the age-old suckling of humanity.
For terrible winters follow, with heavy showers and snow, and the holds must be full lest the flame of life in the little homes be extinguished.
In summer good men when the weather is favourable are called upon to pay the toll of the ancient divine ancestral curse. However, this has its good side. Every summer they reaffirm their youth and reconsider that they themselves are as transient and temporary as the golden fruits in the jaws of time.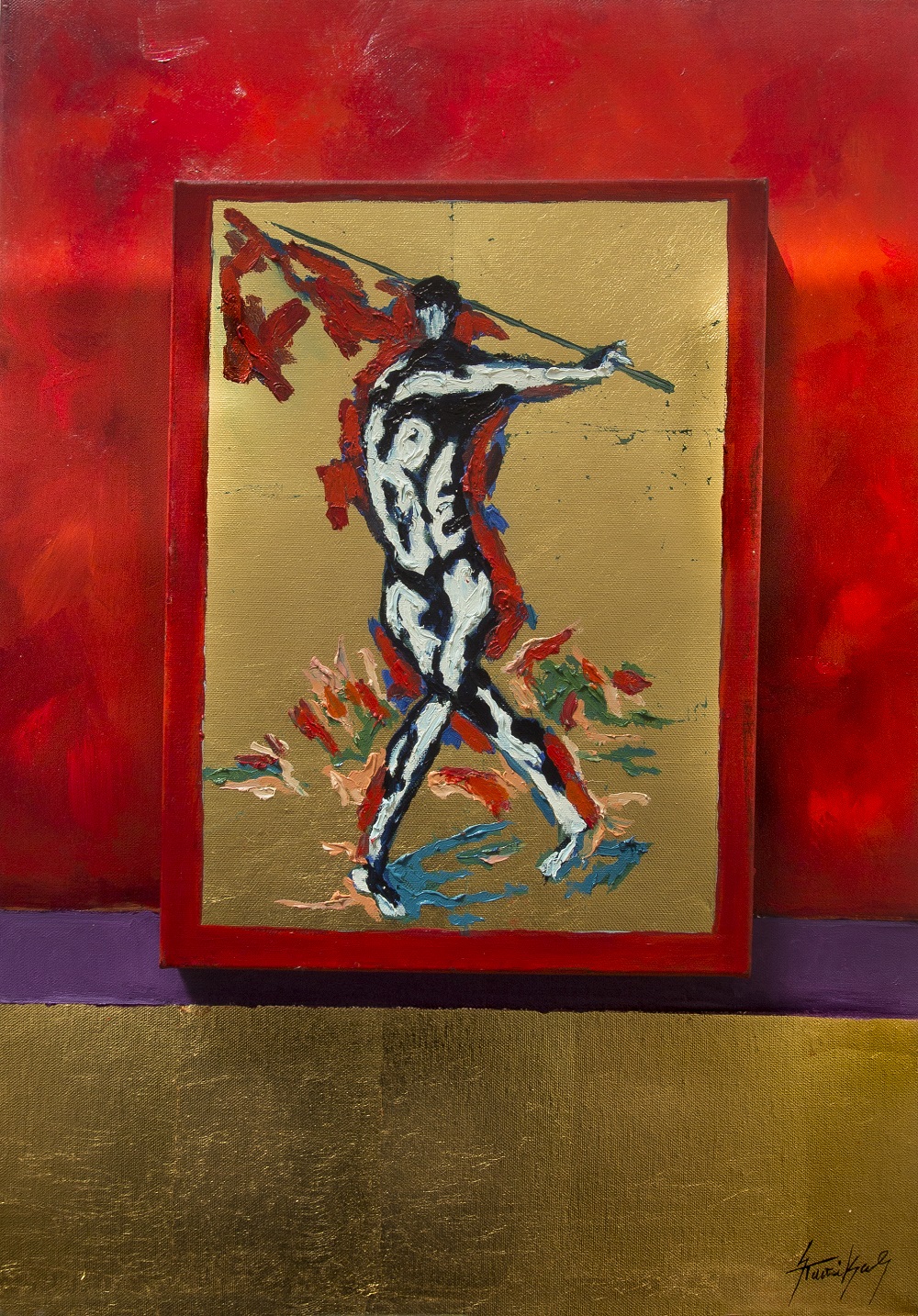 This makes them human and warm in their contacts and forgiving to their fellow men. But when the sun goes down the ordeal of survival stops and becomes a celebration. The half-light of darkness engages them in a Dionysian circular and mass dance where everyone seems to be wholeheartedly enjoying their finest hour.
The next day the freedom of the sea awaits them. On the glowing sand, often under the shadows of a tree, men and women swimming in the cool waters try to enjoy their summer confident of their sufficiency through the bad weather that will follow.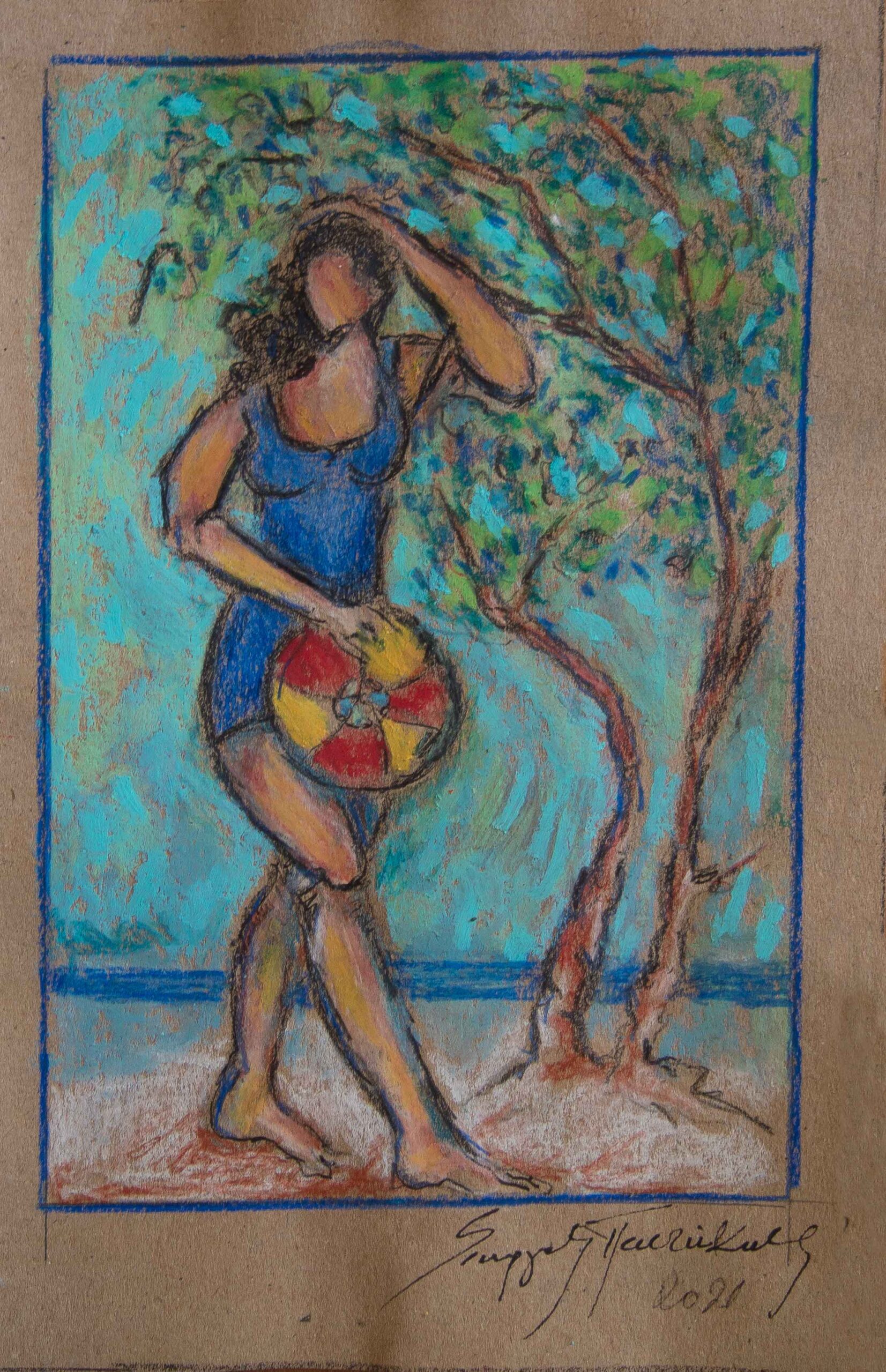 Here the bodies do not glow with strength and fitness. The action has withered the bodies and on their flesh, you can see the ravages of time from the intense struggle for survival.
Some wrap themselves in their towels to hide the signs of approaching old age, some dive from above, some swim, some play with their topiary, some sunbathe, and others run to save from drowning those who have been forgotten and pushed away.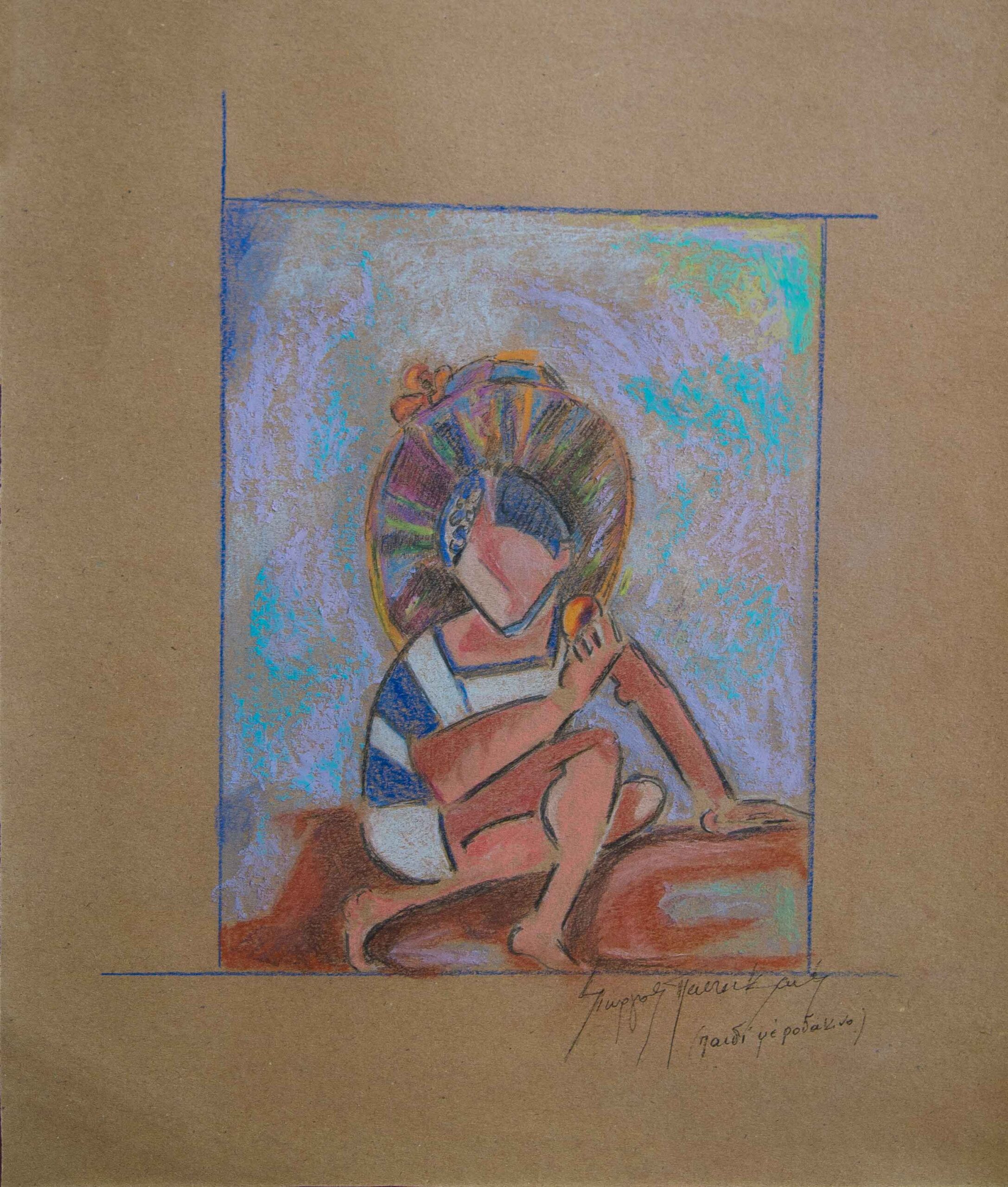 The waters and the sea hide dangers. If you overstep the mark many times there is no turning back.
That's the way life goes. It takes caution and struggle.