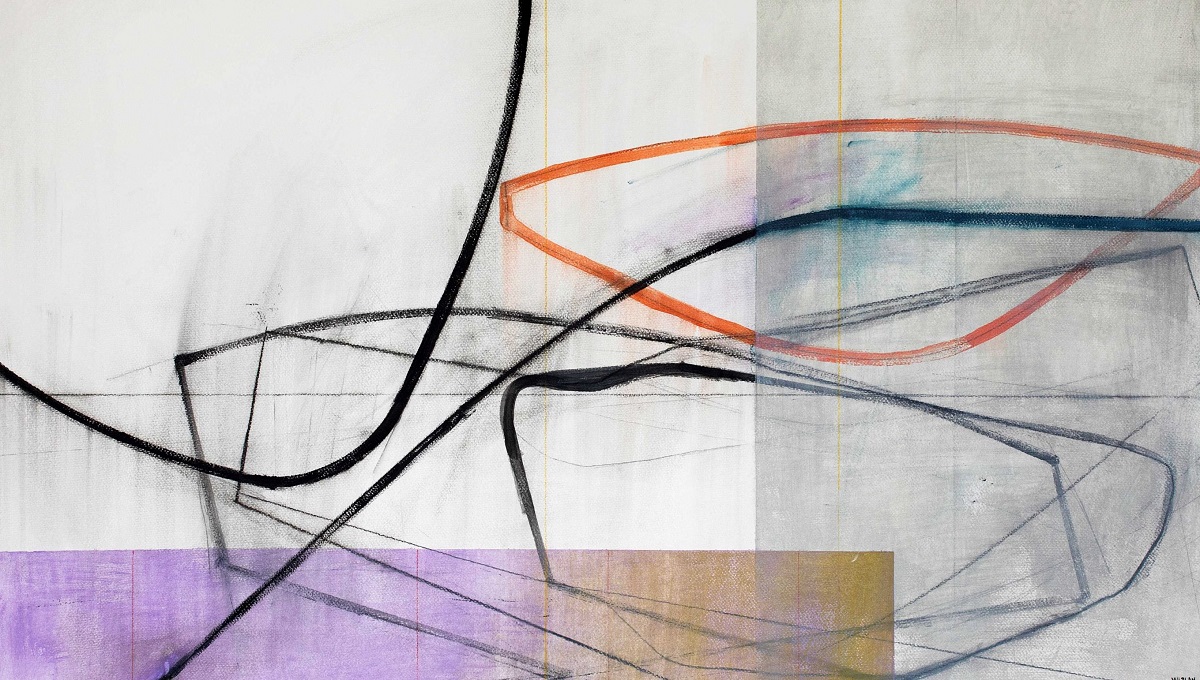 This is the artist's first solo exhibition in Greece, in which he presents 35 works, acrylic on paper.
Manos Stefanidis-art historian, reports on the work of Dimitris Manouselis:
"Abstraction is a theology without God, a phenomenology without rationalism. The depiction, not of the invisible but of the ignorant or, as Nikos Karouzos would say, "to trap the invisible in visibility".
The painter of abstrait resembles the blinded Oedipus. He doesn't have to see because he knows…
The famous, American, abstract expressionism and more specifically the New York school, was completed aesthetically based on the creative relationship or confrontation of artists such as Rothko, Clifford still, Newman but also our William Baziotes, Chryssa, Steven Antonakos, Mike Lekakis, Theodore Stamos, Jean Xeron and many others.
Dimitris Manouselis, a younger painter and architect who has been living in New York since he was sixteen years old, is clearly a fruitful follow-up to them. A continuation that we must know and recognize. Because his painting leaning on this very solid tradition of the New York school is distinguished for its structural adequacy and aesthetic adequacy.
If to the international language of abstraction manouselis owes the obsession with revealing everything that does not concern the mere sight or the clarity of things, to his Greek memory I attribute the elegance of the compositions and this ability, through minimalism and rationalism, to trace psychic passions, psychic depths and, above all, existential anguish.
His other characteristic features are the transparency and simplicity of the composition, the instantness of the writing, the dynamic movement of the form. He once stated:
"…I hope that my work will have a resonance and give a pleasant aesthetic experience to the interested parties and this is essentially the main reason why the artist works, to offer through his own work and with his own art, something socially beneficial. To present a beautiful aesthetic and mental experience. My paintings, with a linear background show a different dimension of space and time that is somewhat difficult to understand to the general public. Art is clearly created and addressed to all people, but for certain kinds of Arts, a theoretical knowledge helps to appreciate an abstract work of art…"
Manouselis is a minimalist with an expressionist temperament. Thus giving a lesson of monumental austerity, painting introspection and robust contemplation. I would call his works " the art of controlled despair," if I were not afraid of the grandiloquence of expression. The artist paints the loss of space as an existential proof of the loss of memory. Where things once were, visible and recognizable… now stand their ghosts, the wilderness of emptiness. So that painting becomes the most authoritative elegy of the human drama. And this is not a little…»
20.1.'23 Manos Stefanidis
Info
Venue: S.G. Art Gallery / Kleomenous 2, Kolonaki | St George Lycabettus Lifestyle Hotel
Opening: Thursday, 02 February 2023, 19:30 m.m.
Exhibition Duration: 02 – 25 February 2023
Opening Hours: Tuesday, Wednesday, Thursday & Friday: 18:00 – 21:00, & Saturday: 10:00 – 14: 00
Contact: Tel.: 210 7290875, [email protected]