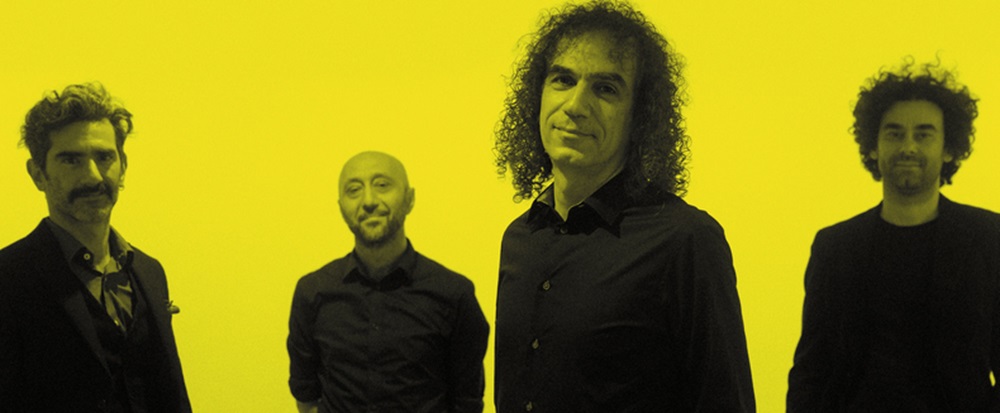 "Parnassos" Literary Society
Saturday 11 November 2023, at 21.00
Stavros Lantsias presents his long-awaited album "My Ennio Morricone".
The acclaimed Cypriot pianist and composer opens a window into the musical universe of his favourite composer, Ennio Morricone, and presents his unforgettable melodies that have "dressed" iconic films such as Lolita, Nuovo Cinema Paradiso, Once Upon a Time in West, The Good, the Bad and the Ugly, through inventive arrangements and inspired performances by charismatic soloists.
An evening dedicated not only to the Italian composer, but also to cinema itself, full of images and emotion, enriched by references to the films and interesting extracts from interviews with the great composer.
My Ennio Morricone comes to the historic hall of the Parnassos Literary Society on Saturday, November 11, following the successful concerts at the Athens Concert Hall, the Opening Nights (28th Athens International Film Festival), and the Basil & Elisa Goulandris Foundation.
In the summer of 2023, with the permission of the composer's family, the recording of the Stavros Lantsias Quartet album "My Ennio Morricone" was completed. The CD & double vinyl will be available for sale for the first time on the day of the concert.
Info:
Saturday 11 November, 2023
Parnassos Literary Society
Ag.Georgios Karytsis Square, 8
At: 21.00