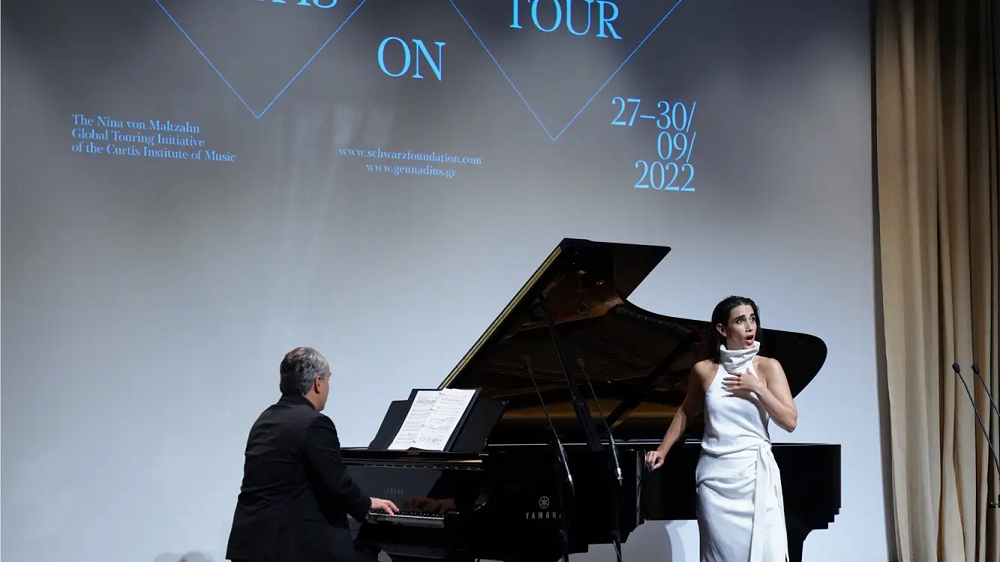 Schwarz Foundation in collaboration with the Gennadius Library presents for the 9th consecutive year the Nights of Classical Music at the Gennadius Library.
From 29 September to 1 October 2023, Curtis on Tour, The Nina von Maltzahn Global Touring Initiative of the Curtis Institute of Music, the global tour of the Curtis Institute of Music, will once again stop in Athens with a dreamy chamber music festival, as it has every autumn since 2015.

This exciting tour features Curtis Institute of Music alumni, artists who are distinguished in the field of classical music, for three concerts of vocal and string ensembles. The program includes works by classical composers such as Brahms, Schumann, Tchaikovsky and Strauss.
This year's tour includes the world premiere of "Two Fantasies" (string trio) composed by Curtis alumnus Michael Djoapstrom (Composition '11) and commissioned by the Curtis Institute of Music exclusively for this tour.
Curtis alumni Dennis Chmelensky, Maria Judenich, Emma Meinrenken, Hayes Lee, Grace Takeda, Jean Kim, Joshua Halpern and Palavi Mahidara perform in a three-concert program that will also be broadcast live via YouTube on the Gennadius Library and Schwarz Foundation websites with free access.
You may find the full program of the show here: https://www.schwarzfoundation.com/el/initiative/curtis-on-tour-athens-2023