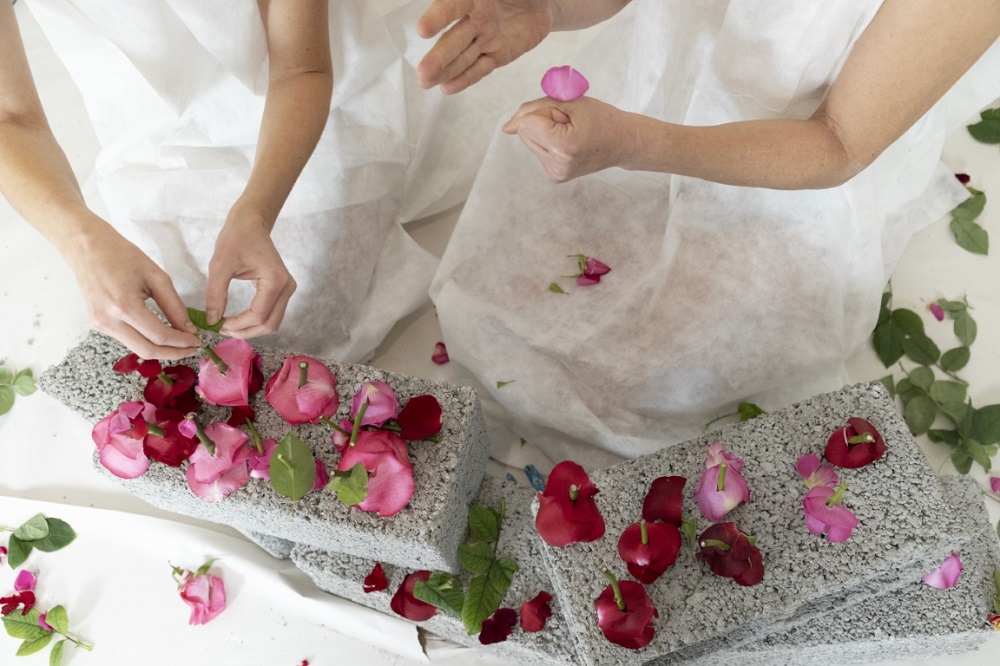 Kappatos Art Gallery in collaboration with the non-profit company Pantheon presents The Contemporary Art exhibition entitled "Performance ROOMS2023" at Kappatos Art Gallery, Athinas 12, Monastiraki,Athens.
 15 curators present 20 Performers from the Visual Arts as well as from other artistic fields such as Theater, Dance, Music, Multimedia, in the rooms of the gallery, over a period of 3 weeks and in 3 groups. Each group will consist of 5 Performances and will be presented in a three-day period. In each room there will be a live performance during the three-day duration of each group, which will be open to the public, at the Opening with the 1st Group on Thursday, January 26, 2023, 19:00 – 22: 00 and then Friday 27/1 and Saturday 28/1 , 19:00 – 22:00, The 2nd team will be presented on Wednesday 1 February, Thursday 2/2 and Friday 3/2, 19: 00 – 22: 00 and the 3rd team on Thursday 9 February, Friday 10/2 and Saturday 11/2, 19:00 – 22:00.
The aim of the exhibition is to present and systematically record the current trends and proposals in the artistic field of Performance, artistically and theoretically, in order to create a meaningful and fruitful dialogue between the participants, as a continuation of the previous events for which it is estimated that they have contributed to the emergence of a large number of artists and curators.
25 years since the beginning of a small attempt that aimed to detect and present to the general public new trends and proposals and theoretical thought in the visual field. Twenty-five years of research of contemporary creative and intellectual creation, where the landscape of Contemporary Art, mainly in Greece but also internationally, has evolved and expanded, having the great luck to be present, witnesses and participants of this great and important change. We left behind the negatives of the past and contributed to the advancement and building of a new reality in the Visual Arts in our country. In this course we were fortunate to collaborate with more than 160 curators and 480 artists and gave us the great and warm support of a large audience of thousands of art lovers. We thank them all and envision the continuation of this unique event of the creators of Contemporary Art, those whose involvement with the phenomena and needs of our time and everyday life, with the abundance of expressive means and tools, open new paths in our thinking and consciousness.
They participate:
Curators: Konstantinos Dervenis, Maria Dogogianni, Vasia Zorbali, Maria Zourou, Dio Kangelari, Nasia Kalamaki, Margarita Kataga, Alkistis Kontopoulou, Giota Konstantatou, Lydia Lampropoulou, Valentini Margaritopoulou, Irene Maria Nanouri, Maria Xypolopoulou, Fai Tzanetoulakou, Athanasia Tsopanargia
Artists: bmin0r, Vivian Gougoulia, Konstantinos Dervenis-Eleni Athanasopoulou-Nikolas Dervenis, Vasia Zorbali, Maria Zourou-Sasori, zs ensemble (Zoe Kollatou, Stavros Kottas), Athena Kanellopoulou, Chara Kolaitis (aka Anna Goula Vardinogianni), Isabo Kremou, Lisa Koutsoudaki-Konstantina Papantonatou, Sofia Kyriakidou, Anastasia Bellou, Georgina pantazopoulou, Boryana Petkova, Athanasia Tsopanargia
Opening Thursday 26 January 2023, 19:00 – 22:00.
Party @ 22:00 w. Anna Goula Vardinogianni
Part 1 Thursday 26 January, Friday 27/1, Saturday 28/1, 19:00 – 22: 00
Part 2 Wednesday 1 February, Thursday 2/2, Friday 3/2, 19: 00 – 22: 00
Part 3 Thursday 9 February, Friday 10/2, Saturday 11/2, 19:00 – 22: 00