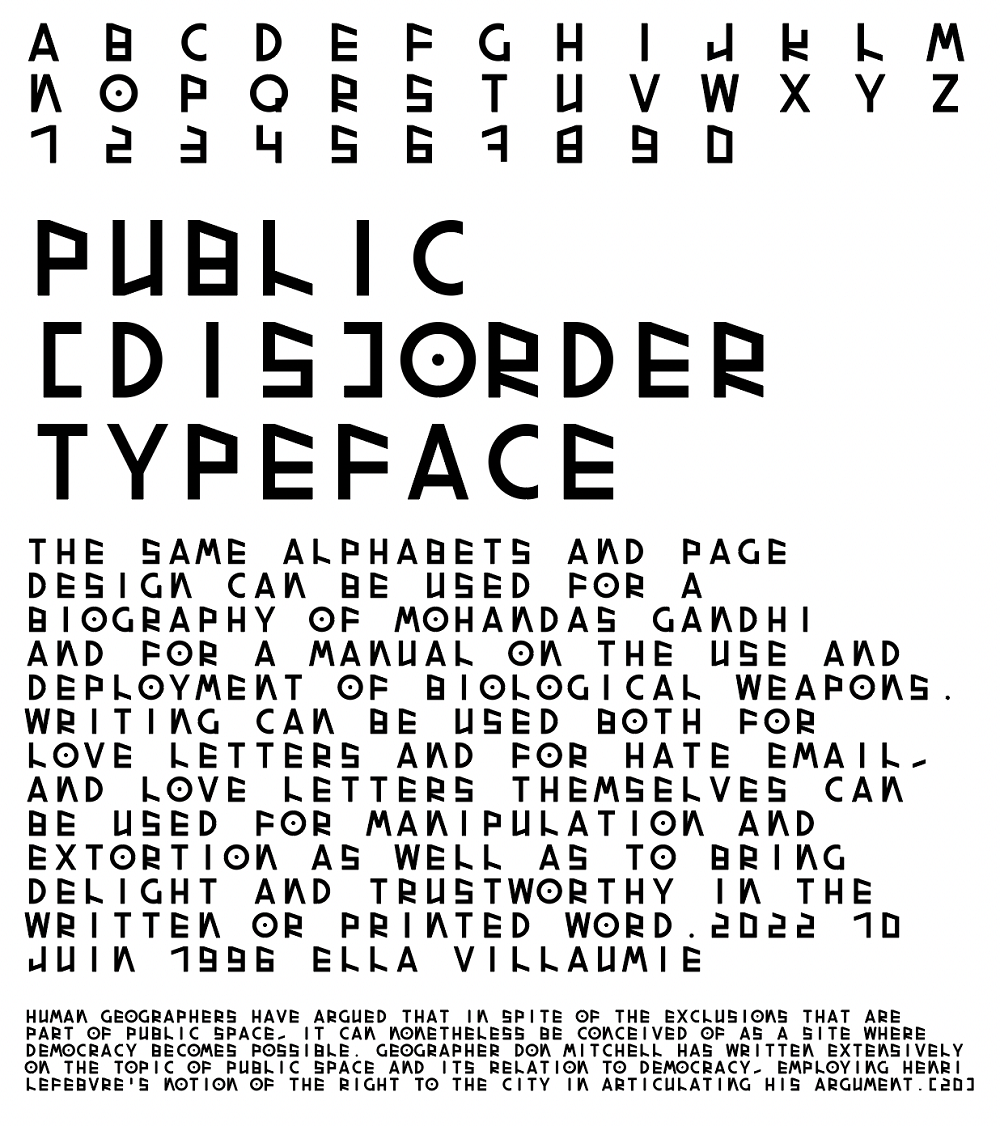 The performance is the closing event of the multimedia exhibition "Studio Stone Age", which is hosted at the space of the independent artists' group Esto Association at 24 Zaimi Street in Exarchia from 13-21 October 2022.
As part of the exhibition, the artist Ella Villaumie created the work "Public Order", which was inspired by the Epigraphic Museum and involves a lettering and an installation. The typeface is a typographic experiment that takes as its starting point the ancient Greek inscriptions of the 5th century BC, mainly the legislative texts engraved on stones and located in public space. The installation aims to reintroduce the viewer to the concepts of 'public space', 'order' and 'inscription'. The column, covered by text, refers to ancient Greek society as well as to the French "Colonne Morris" where their use was mainly informative.
The performance, the work of composer and artist Ioannis Savvaidis, is performed by dancer Christina Reinhardt, choreographed by Florent Frizet. It is a spatial approach to the unreleased film "Stone Age" by Joshua Olsthoorn.
Participating artists:
Resi Bender (Theresa Hoskins), Tristan Bera, Niki Danai Chania, Stéphane Charpentier, Florent Frizet, Hannes Livers Gutberlet, Joshua Olsthoorn, Céline Pévrier, Matthieu Prat, Ioannis Savvaidis, Uli M Schueppel & Ella Villaumie.
The event, lasting 30-40 minutes, is co-organised by Esto Association with Typical Organization and the Epigraphic Museum.