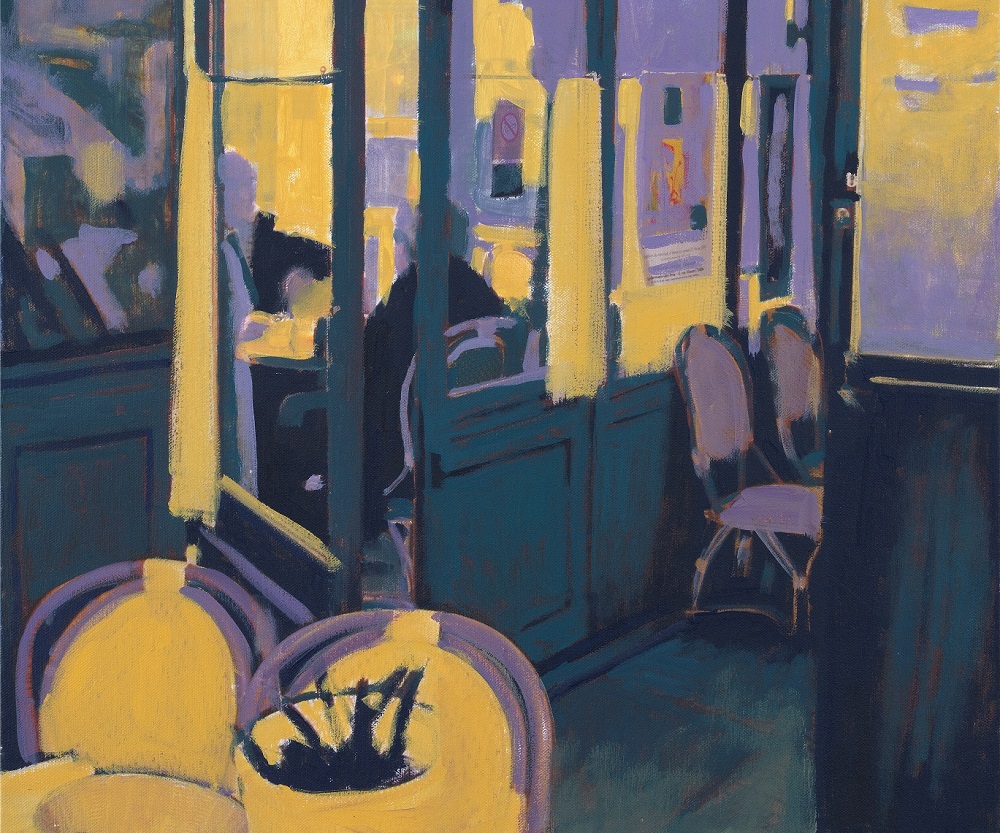 Exhibition with works by Pavlos Samios at the "STOart KORAI" Art Space. The "STOart KORAI" Art Space of National Insurance hosts the exhibition Pavlos Samios "Non Finito", with 35 works by the important artist. It is an interesting series of unfinished works, studies and drawings by the artist from the 1970s to 2020.
"Non finito" is the title of the event, given by the painter's life partner, Maria Xanthakou, setting the tone and content of "continuity". This term is used to describe works that were left unfinished by their creators, often due to their death, as well as those that serve a specific aesthetic as they are deliberately left unfinished and "play" with the notions of the unresolved and the incomplete", as Art Historian George Mylonas says and continues "Some of the greatest artists explored such an aesthetic, including Titian, Rembrandt, Turner and Cézanne, while modern and contemporary artists such as Janine Anthony, Ligia Clark, Jackson Pollock and Robert Rauschenberg turned it in a new direction, pushing the boundaries of art in space while keeping the same thread from their predecessors: invite the audience to complete the work with their imagination. In a way, the poetics of the unfinished is the poetics of the unattainable."
"Samios, at times suggesting imperfect outlines and proposing a highly eloquent non finito and at other times orchestrating the poetic shaping of voids, transparencies and an expressionistic mood as paint drips onto paper, presents himself to us beyond the result of his effort, beyond even the form of his work."
The exhibition will run from 25 October to 15 December 2022, Monday to Friday from 10:00 to 18:00.