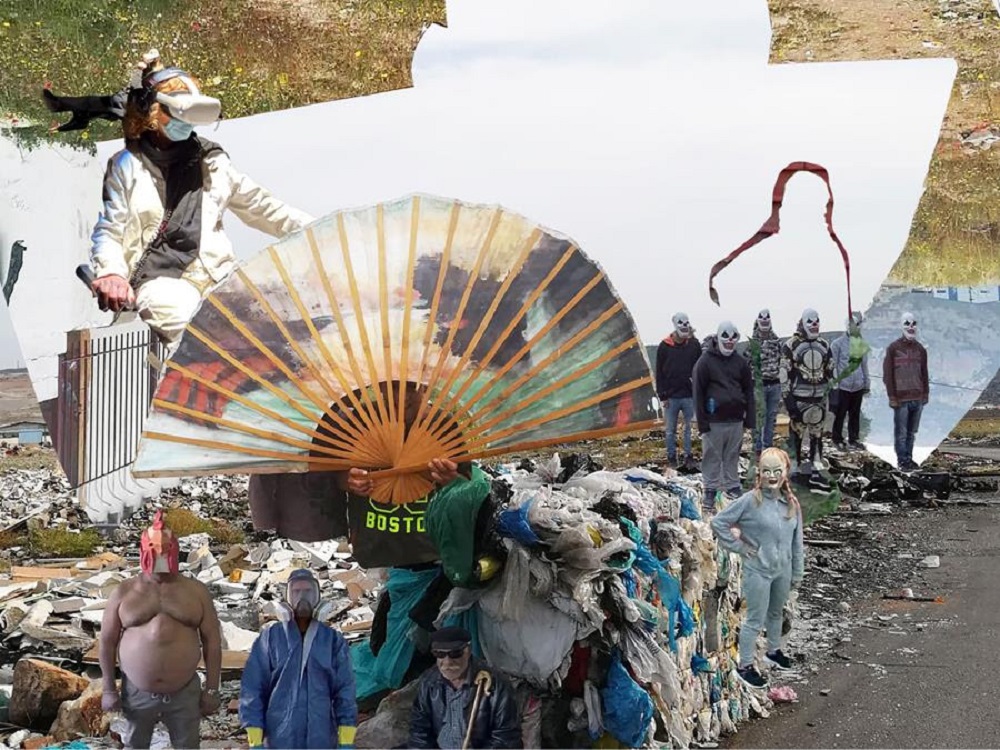 The VR installation by Loukia Alavanou, who represented Greece at the 59th Venice Art Biennale, is coming to the Exhibition Hall -1 of Onassis Stegi. A 15-minute film shot with 360° VR technology and members of the Roma community from Nea Zoi in Aspropyrgos of Western Attica, in the roles of a cast of actors who follow in the traces of Oedipus.
Documentary, fiction, drone flights, slapstick, video clips inspired by the trans-Balkan pop culture of contemporary Roma artists, sophisticated pranks, VR technology, hemispherical domes, and hybrid posture chairs—inspired by the architect of modernist utopia Takis Zenetos—comprise Loukia Alavanou's installation "Oedipus in Search of Colonus."
In the semi-lit exhibition space of Onassis Stegi at -1 Level and within a theatrical atmosphere, the visitors of the installation are led to the specially formulated hemispherical domes, inside of which are the hybrid posture chairs—a cross between an office chair and an anatomical TV recliner chair—that, due to their ergonomic design, allow the visitors to experience the 360° spectrum of the film unrestrained. In addition, the sound design of the VR film is directional and, like the image, is responsive to the movements of the visitors, culminating in an unparalleled experience.
"I was visiting an off-the-map area to the west of Athens when I got lost and found myself in the Roma ghetto, which is one of the toughest places in Greece. This Roma community moved here in the 1980s from Thebes, just like Oedipus, who was also from Thebes. There is actually an assumption that the path Oedipus took on his way from Thebes to Colonus passed through this precise location, Nea Zoi—which interestingly means 'New Life'." – Loukia Alavanou
With her installation, Loukia Alavanou invites the audience to a journey through time, with a plot revolving around the themes of aging and death, human dignity and universal freedom, and permeated by our current societal reality, immigration, displacement, minorities, and human rights Alavanou has previously been an Onassis Foundation scholar and is currently a fellow artist at ONX Studio, the New York-based and global-wide initiative led by Onassis Foundation on Artificial Intelligence and Augmented Reality.
Purchase your tickets: https://www.onassis.org/whats-on/oedipus-in-search-of-colonus 
10.10 – 30.11.23 | -1, Onassis Stegi
Virtual Reality Film| Duration: 15′ |PG 13+