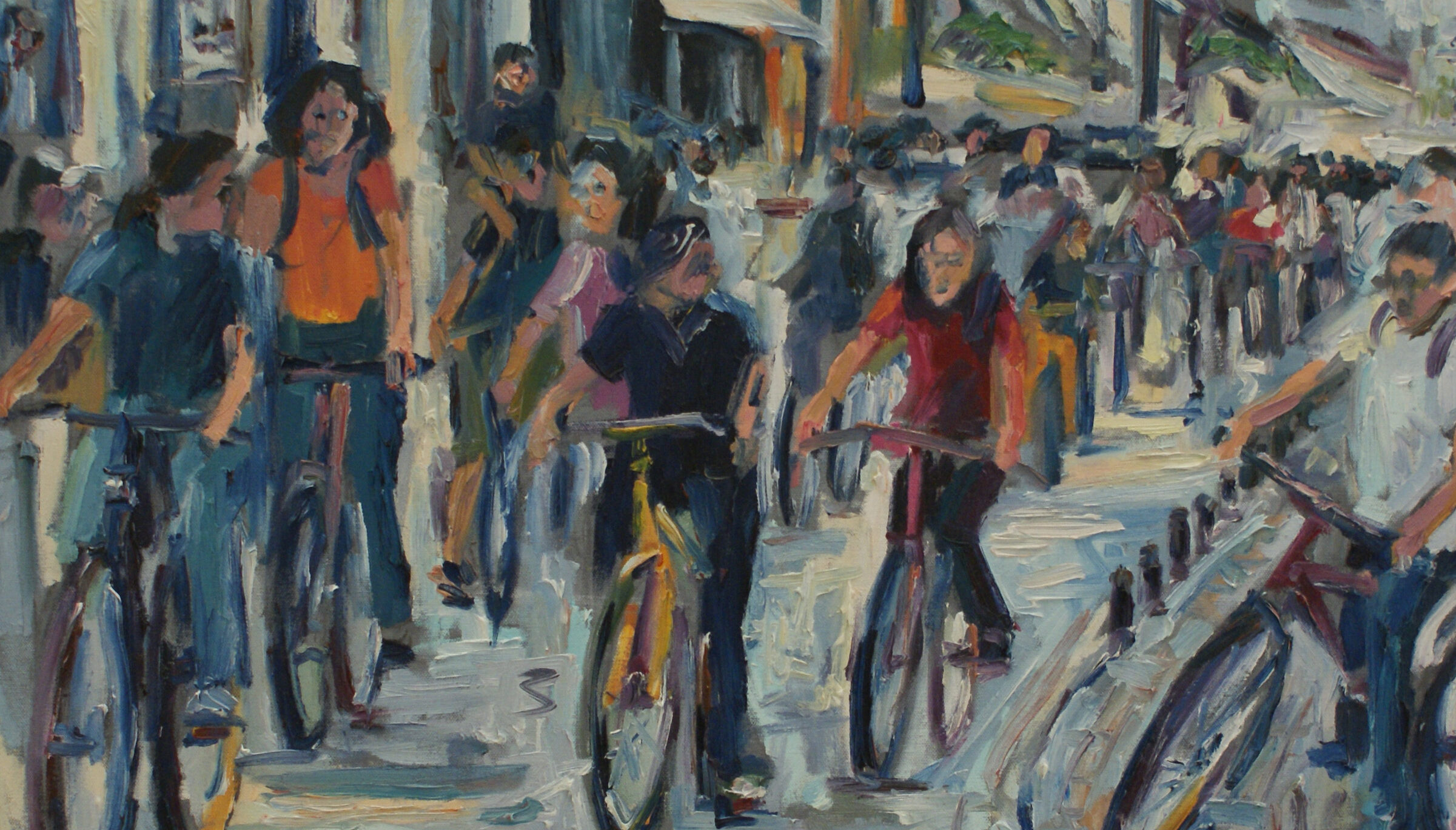 In the afternoon of Wednesday 18 May 2022 the Municipal Gallery of Karditsa / DOPAK welcomed the new exhibition: on the verge (mataixmia). This organization is the participation of the Municipal Gallery of Karditsa (DPC) in this year's celebration of the International Museum Day.
The event was attended by, among others, the Deputy Mayor Olga Makri, the Municipal Councillor Sotiria Bakalakou, Vissaris Zissopoulos from the Board of the DOPAK, the President of the Municipal Community of Karditsa Chrysovalanto Giavazi – Chaliamalia, the representative of the Chamber of Fine Arts of Greece Martha Koritsoglou and a representative of the office of the Minister K. Tsiaras.
Enthusiastic participation of many friends of the ICC who responded to its invitation and, despite the busy weather, came to welcome this exhibition, which is the first event of the ICC after a period of almost two years, as the pandemic and the restrictions imposed, but also the sweeping passage of the Mediterranean cyclone IANOS, then, significantly affected its functionality.
The exhibition: m e t a s i t e s negotiates with the physical environment, human beings and the relationships between them. Relationships that are in constant fermentation and readjustment. Something that exists and is constantly transformed. A sequence of variables where the new and the old meet, coexist, interact and define each other. It is a group exhibition, with a modular structure, in which a total of 58 works by 32 artists are presented. Works of painting, printmaking, drawing, photography and constructions, coming from the art collection of the ICC. A coexistence of views, reflections, and art genres by artists/artists with different aesthetic and experiential references, some from Karditsa and others from everywhere else. This narrative is in open dialogue with the permanent exhibition and is presented in the Apostolos Karka Hall (ground floor) of the ICC.
An educational program has been designed for this exhibition. Prior arrangement with the gallery (tel: 24410 79937 and email: pinakothiki@dimosKarditsas.gov.gr) is necessary for school and other groups wishing to visit the exhibition.