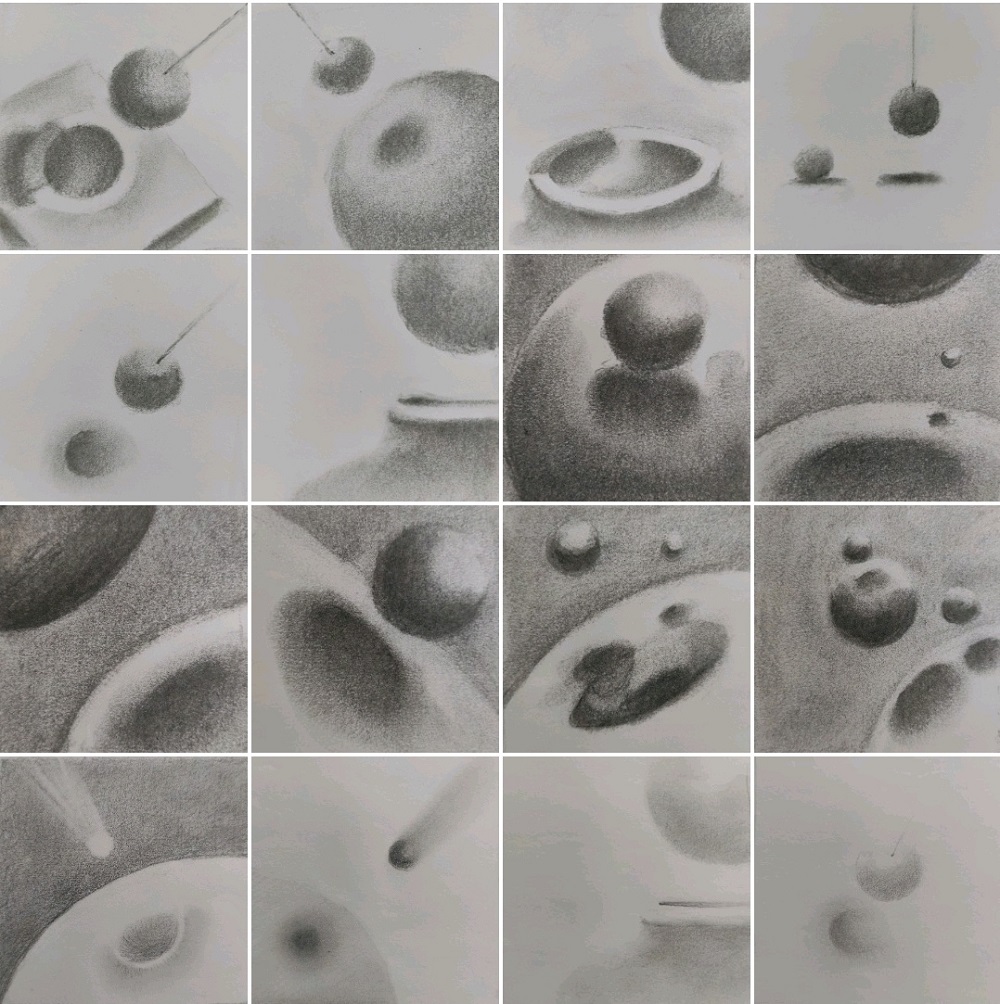 These are sculptural compositions, in which the painter and sculptor Nikos Zivas uses objects of pre-industrial technology and architectural fragments (characteristic of his wider sculptural work), which are combined and integrated organically within geometric constructions of contemporary material, in this case, iron.
The shapes of these specific old objects guide the synthetic process, revealing their universal and abstract form, since they have lost their utilitarian function.
Thus, spheres and cylinders (tridents, stone and iron marbles, kionisks, stone agricultural tools) as pendulums, correspond and correspond to the holes and cavities of stone and marble troughs, troughs, troughs, lathes, wells, jars, etc., referring to universal physical forms and relations such as attraction, mass motion, gravitational and magnetic fields, black holes of space… and all of this embedded within basic archetypal geometric shapes such as, for example, the Pyramid or the Cone. The range and size of the sculptures depends on the size, range and dynamics of the forms of these old objects.
The exhibition of these sculptures by Nikos Zivas is accompanied by a series of small drawings (9 x 9 cm) in charcoal and pencil, with a similar theme, which contributed to the composition of this installation.
In conclusion, the abstractness of these utilitarian objects, as well as the glamour of the handmade through the passage of time, which reveals the skill and taste of the old masters, combined and integrated in a modern composition, lead to the fascinating meeting and identification of the typology of sculptural forms with the theories of modern science.
Opening Wednesday 5 October 2022 at 7.00 pm
Zivasart Gallery
1 Pantanassi 1 Maroussi
Duration of the exhibition: until 18 November
Opening hours: all days 10.00 – 21.00.