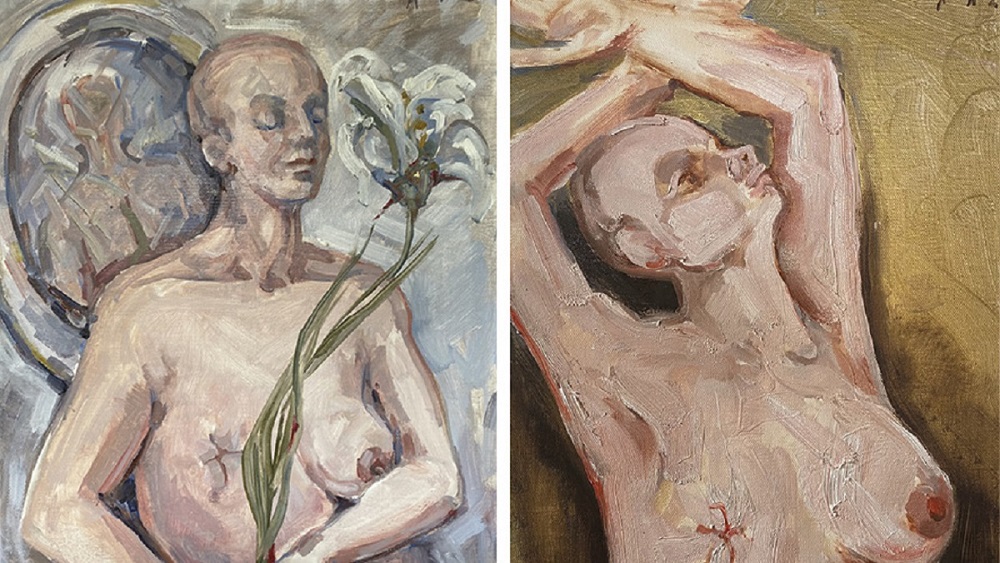 October 25th is World Breast Cancer Prevention Day and is dedicated to people's fight against breast cancer. On the occasion of this day, at 19:00, we open the solo painting exhibition "Love me" by Eleni Vassilopoulou.
Through 40 paintings of varying dimensions with a focus on the human being, Eleni Vassilopoulou speaks about beauty, illness, loss, body and trauma, pain, love, companionship, the power of life.
"The great losses I experienced in my family and friends and the taboo on the subject of cancer motivated me to work on these works.I tried to celebrate companionate love and the continuity of love life after amputation. I believe that we can only offer them our love. They enter the arena alone with the weapons of science and fight to their last breath. I bow before the greatness of the Modern Gladiators" says Eleni Vassilopoulou.
Opening: 25 October, at 19:00
Duration of the exhibition until 20 November 2022.
Opening hours: Tuesday, Thursday, Friday 9:00-14:00, Wednesday 9:00-14:00 & 17:00-21:00, Saturday & Sunday 10:00-18:00.