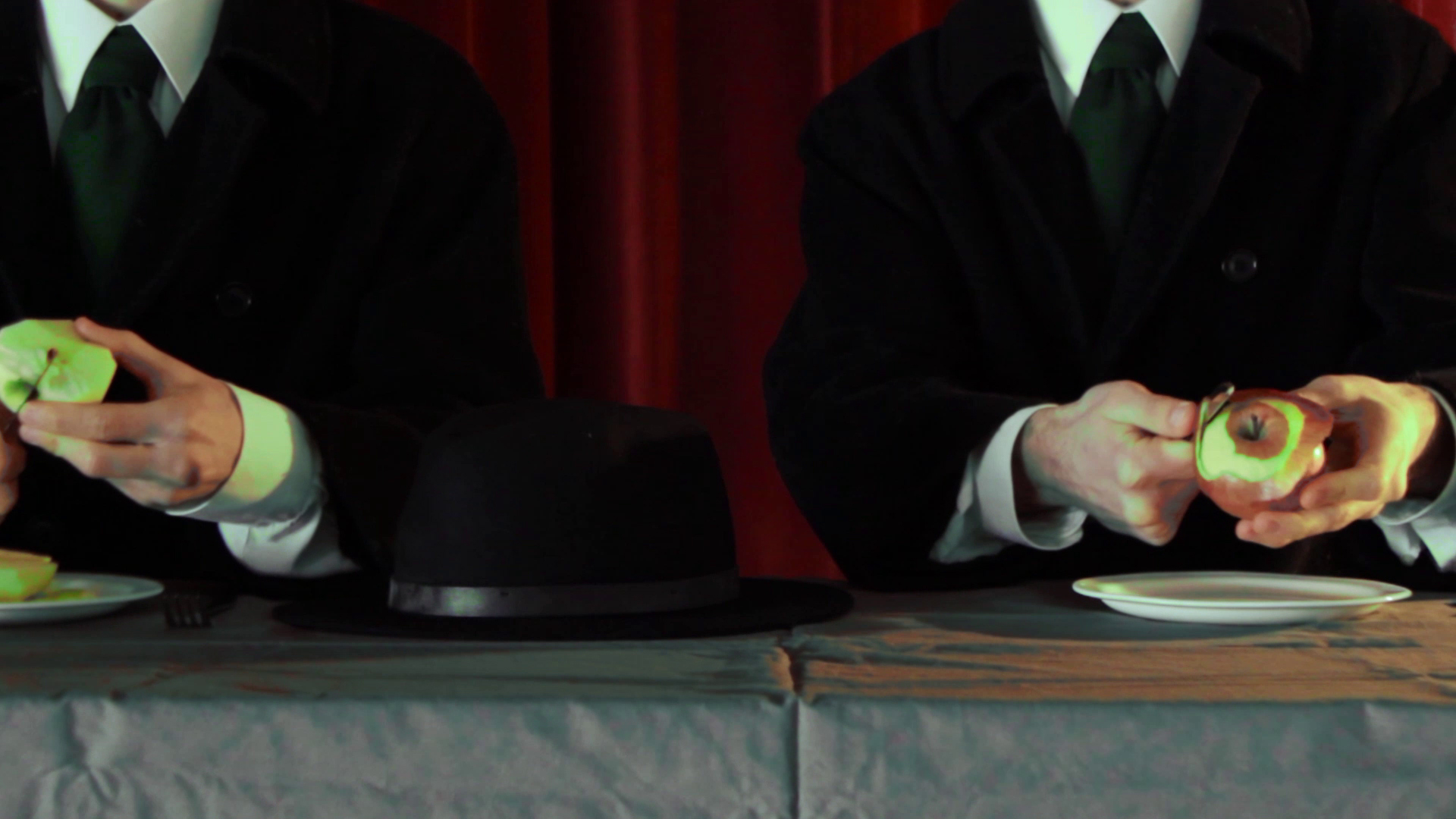 The Lab of New Media for Visual Arts of the School of Visual & Applied Arts of Aristotle University of Thessaloniki (GR) presents a special selection of students' works on VisualcontainerTV (with free access online at www.visualcontainer.tv).
New Media is one of the main educational directions of the School of Visual & Applied Arts in Thessaloniki (along with Painting, Sculpture and Printmaking). The curriculum of the New Media Lab offers specialized courses on a wide variety of new media related topics and artistic practices, including video production, contemporary photography, animation, interactive installations, etc.
The compilation includes 11 videos created by students of the New Media Lab with various concepts, techniques and aesthetic forms. Experimenting with audiovisual narration, 3d animation, computer graphics, stop motion and performance the students lead us to their personal view of critical contemporary issues, describing and criticizing with perspicacity and sensitivity a mostly dystopian and depressing present. The works of the students presented here, have been created under the supervision of the teaching staff of the New Media Lab.
The selection is curated by Gioula Papadopoulou, art director of the international festival Video Art Miden (www.festivalmiden.gr) and member of the teaching staff at the New Media Lab.
New Media Lab teaching staff:
Georgios Katsangelos (Professor, Director of New Media Lab), Athanasios Pallas (Professor), Stelios Dexis (Assoc. Professor), Babis Venetopoulos (Assoc. Professor), Yiorgos Drosos (Special Teaching Staff), Fani Boudouroglou (Special Teaching Staff), Gioula Papadopoulou (Special Teaching Staff).
Participant students:
Tania Foustana, Olga Papadima, Lefteris Tastsoglou, Yiannis Katranitsas, Natasha Mavromatidou, Polina Lobanova & Josef Seidl, Manolis Kotrotsios, Dimitra Tzalavreta, Christina Kazantzi, Despina Douzi, Eleni Peratzaki.
Info: www.vis.auth.gr/en/art-studios / New Media Lab FB Page / www.visualcontainer.tv
Tania Foustana, How to hide your tears, 2022, 2.00
Olga Papadima, Urban Landscape, 2022, 2.38
Lefteris Tastsoglou, Don't take it personally, 2022, 2.05
Yiannis Katranitsas,"48", 2022, 6.28
Natasha Mavromatidou & Lefteris Tastsoglou, PONG CONVERSATION, 2022, 4.22
Polina Lobanova & Josef Seidl, Pigeons on roof I & II, 2022, 2.34
Manolis Kotrotsios, Uncanny, 2020, 1.06
Dimitra Tzalavreta, Untitled, 2022, 3.55
Christina Kazantzi, Untitled, 2021, 1.14
Despina Douzi, State of rebirth, 2022, 1.55
Eleni Peratzaki, One day I'll be young, 2022, 2.57