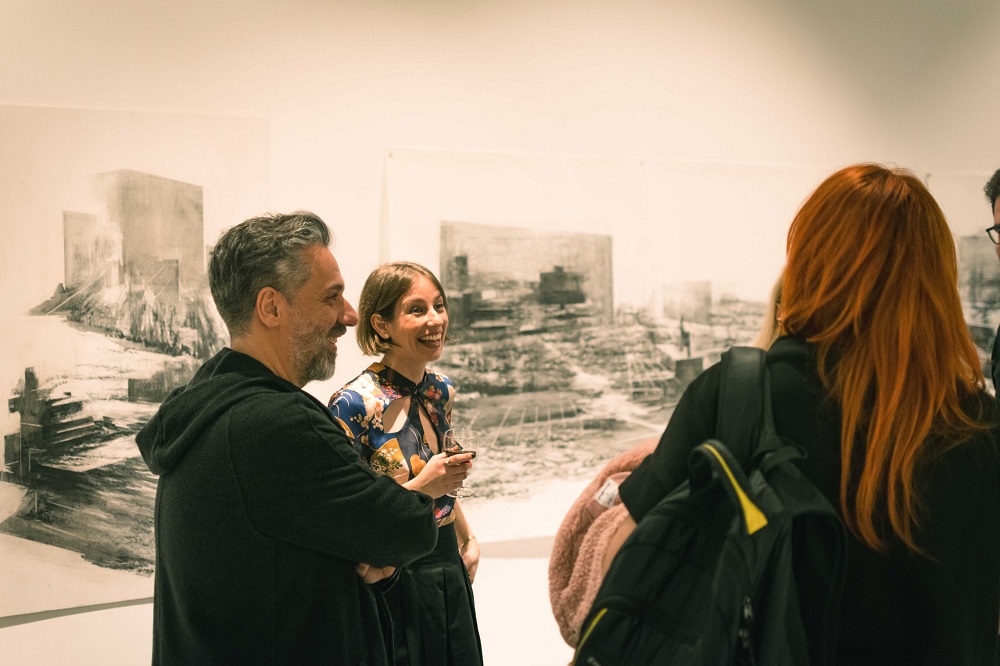 The cultural space "Tatiana Dimou_Artists" in Patras, invites you with great pleasure to the third group presentation "Writing and Reading III" and the first exhibition for the new year.
Writing and Reading is the title of a series of group exhibitions that take place in the cultural space "Tatiana Dimou" in order to reveal more clearly the beginnings of modern visual language.
The exhibition "Writing and Reading III" includes: Panagiotis Vorrias, Elias Kafouros, Nikos Moschos, Elpida Pannonidou and Kostas Pappas.
The five artists coexist in combination for the first time, having as a coherent element the presentation of sometimes imaginary landscapes and worlds, the creation of doubt, through visual phenomena, about what is real and what is imaginary. All this puts the viewer in a permanent process of interaction and search for a personal perception of the images he receives.
Exhibition Curation
Kleomenis Kostopoulos
Duration Of Exposure
January 28 – March 09, 2023
Opening Hours:
D:9: 00 – 14: 30
T: 9:00 – 14:00 | 18:00 – 21:00
T:9: 00 – 14: 30
P: 9:00 – 14:00 | 18:00 – 21:00
P: 9:00 – 14:00 | 18:00 – 21:00
S:9: 00 – 14: 30
Mr: ____________
Entrance:
Free
Contact Phone:
+30 261 400 2113
Exhibition Sponsors:
Kaimakas Transport
Achaia Clauss