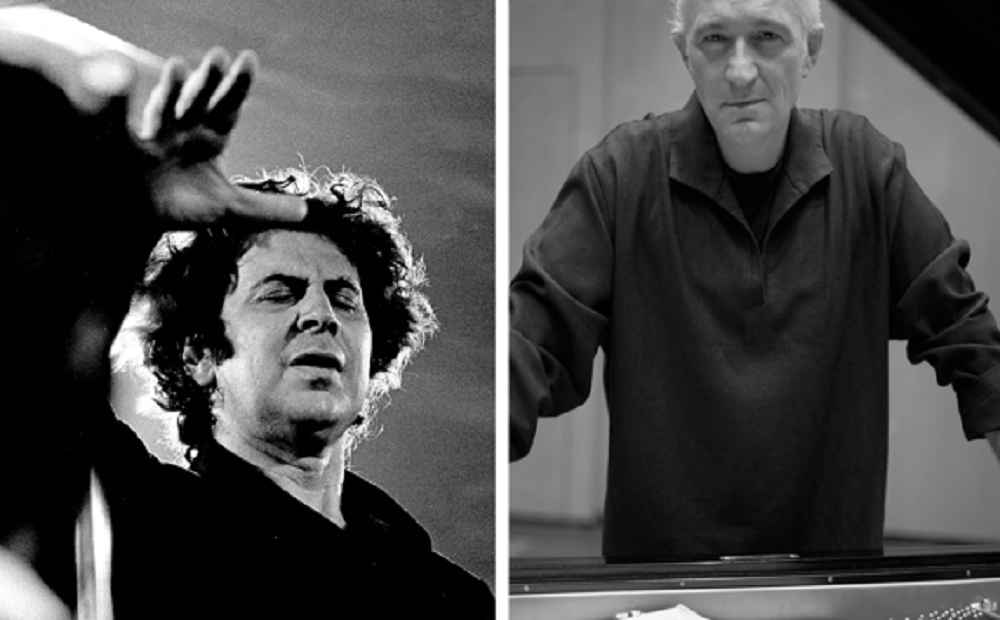 A different musical work that Miki had characterized as:
"A masterpiece…will remain in history" will be presented for one night only at the Apollo Municipal Theatre on Tuesday, October 18, 2022 at 21:00
The "Stylistic Variations on a song by Miki Theodorakis" (2009) is a work by Christos Papageorgiou for solo piano, based on the well-known melody of the song by Miki Theodorakis "Sto perigiali to krypto", varied in a variety of musical styles from Couperin to Keith Jarrett, and even further with the help of the Department of Music Research and Technology of the Ionian University (professors Th. Lotis & A.Mniestris).
"STYLISTIC VARIATIONS ON A SONG ("IN THE HIDDEN PERIGIALI")
BY MIKI THEODORAKI"- The Places:
1.Introduction (Electronic Variation 1)
2Theme
"The Couperin of Varieties"
4 "Atonal"
"Sonata Scarlatti"
"Santouri"
"The Hyund of Cute Surprises"
"My own Lutoslavsky"
9.10.11. "Mozart" (3 variations)
"George Crumb"
13, Rachmaninoff.
"From a slow part of Beethoven's Sonata"
"Blues-Gospel"
"List"
"Schubert"
"From Schumann to Brams"
"Stravinsky"
"Chopin"
"Hinasterra"
Debussy
Bartok
" Hatzidakis"
"A Broadway song for Jenia"
" A Rock and Roll in three-eighths."
"Jazz"
"Keith Jarrett"
"Abstraction"
"Prelude-Overture Handel"
"Bach's Fugue for All Seasons"
32.Exodus – "Towards Epecina" (Electronic Variation 2)
Info:
Apollo Municipal Theatre on Tuesday, October 18, 2022 at 21:00
Advance ticket sales at the Apollo Theatre box office – tel: 2610273613 and at www.ticketservices.gr