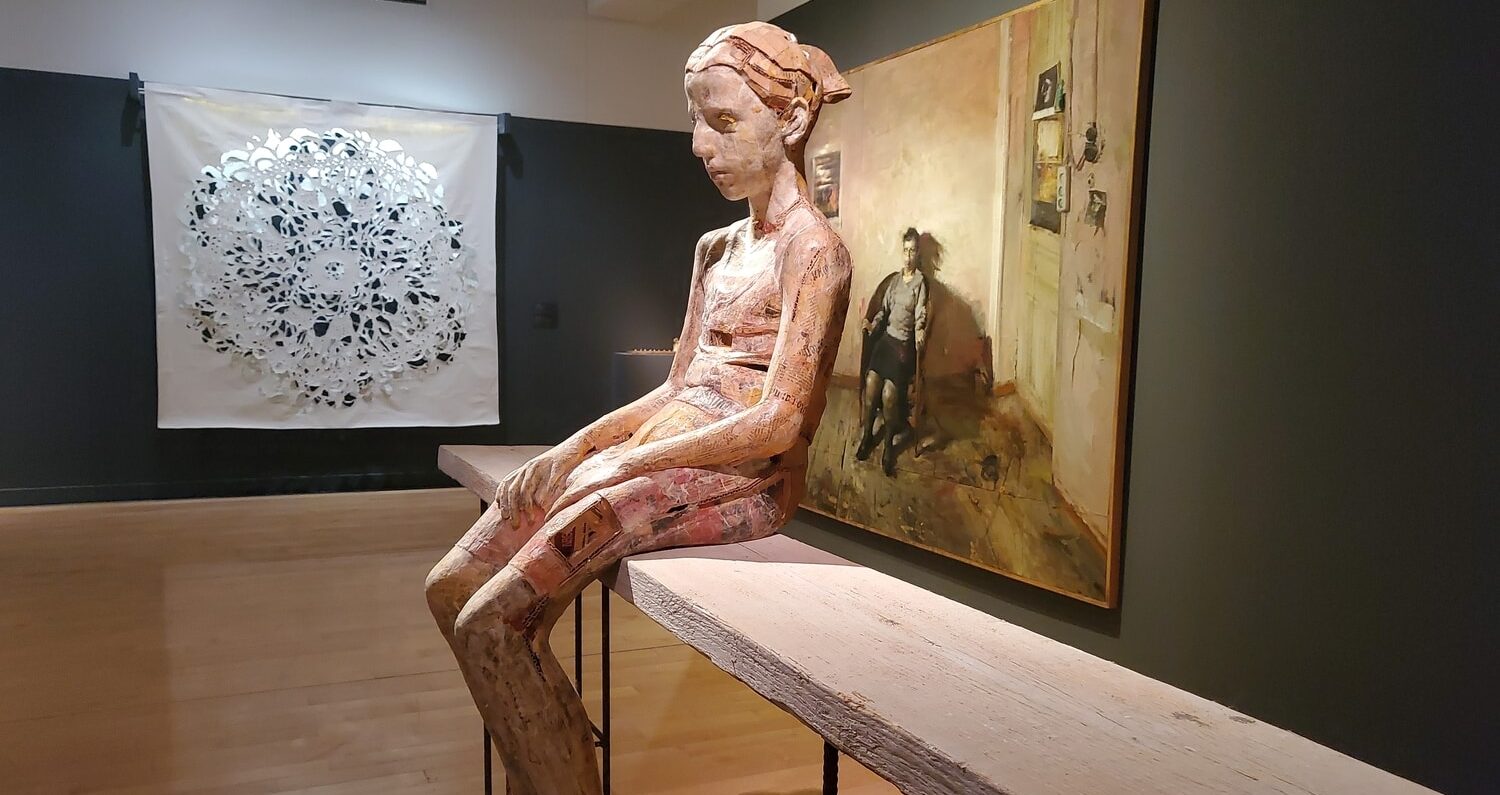 "Medusa Art Gallery (1979-2017)" An exhibition dedicated to almost forty years of operation of the historic gallery and its founder Maria Dimitriadis.
The exhibition complements the idea of Maria Dimitriadis to publish a full volume to mark the anniversary of the gallery's almost 40 years of operation, which was interrupted by the untimely loss of its creator in 2017. However, she was able to arrange for the realization of this double publishing and exhibition project and entrusted it to close friends and associates her close friends and associates.
The exhibition at the Benaki Museum tells the story of the Medusa Art Gallery through the works of its artists, which were exhibited for the first time in the gallery at 7 Xenokratous Street. This presentation consists of almost the entire personal art collection created by Maria Dimitriadis, which, according to her wish, was donated in its entirety to the National Gallery-Alexandros Soutsos Museum. The exhibition also includes works borrowed from Medusa's artists, collectors, museums and institutions, so that the whole presentation is as representative as possible of the style of the gallery and the work of the artists during the periods that Medusa represented them.
In total, 230 artists are presented:
Alexis Akrithakis, Anton, Irini Apergi, Katerina Apostolidou, Minos Argyrakis, Anita Argyro Hliopoulou, Julia Ventikou, Maria Vladi, Nikos Vlachos, Maria Grigoriadis, Giorgos Gyparakis, Maria Dara, Yannis Dimitrakis, Eleni Zouni, Giorgos Kazazis, Marigot Kassis, Giannis Kontaratos, Kostas Kulentianos, Elli Koutsukellis, Giorgos Lazogas, Giannis Lasithiotakis, Kostas Lefkohir, Varvara Liakounakou, Panagiotis Linardakis, Marianna Lyra, Tasos Mantzavinos, Katerina Marouda, Voula Masura, Varvara Mavrakaki, Miltos Michaelides, Lina Bebi, Vally Nomidou, Anita Xanthou, Emilia Papafilippou, Nausica Pastra, Dora Pullman, Marios Prasino, Panos Raymondos, George Rorris, Dimitris Sakellion, Pepi Svoronou-Kokkinidou, Dimitra Siateri, Dimitra Siateri, Maria Spenza, Stergios Stamos, Aspa Stasinopoulou, Harold Stevenson, Marianna Strapatsaki, Takis, Nakis Tastsioglou, Yannis Tzermias, Christos Tzivelos, Nikos Tziotis, Dimitris Trangas, Vasiliki Tsekura, Kostas Tsiknis, Eleni Filippopoulou, Achilleas Christidis.
Through the exhibition, the special personality of Maria Dimitriadis emerges inevitably, who left a strong mark on the exhibition, in the Athenian art scene of the last four decades.
Exhibition curator: Elisavet Plessa
Architectural design: Stavros Papagiannis / Stage Design Office
Benaki Museum / 138 Pireos Street.
24 March-22 May 2022