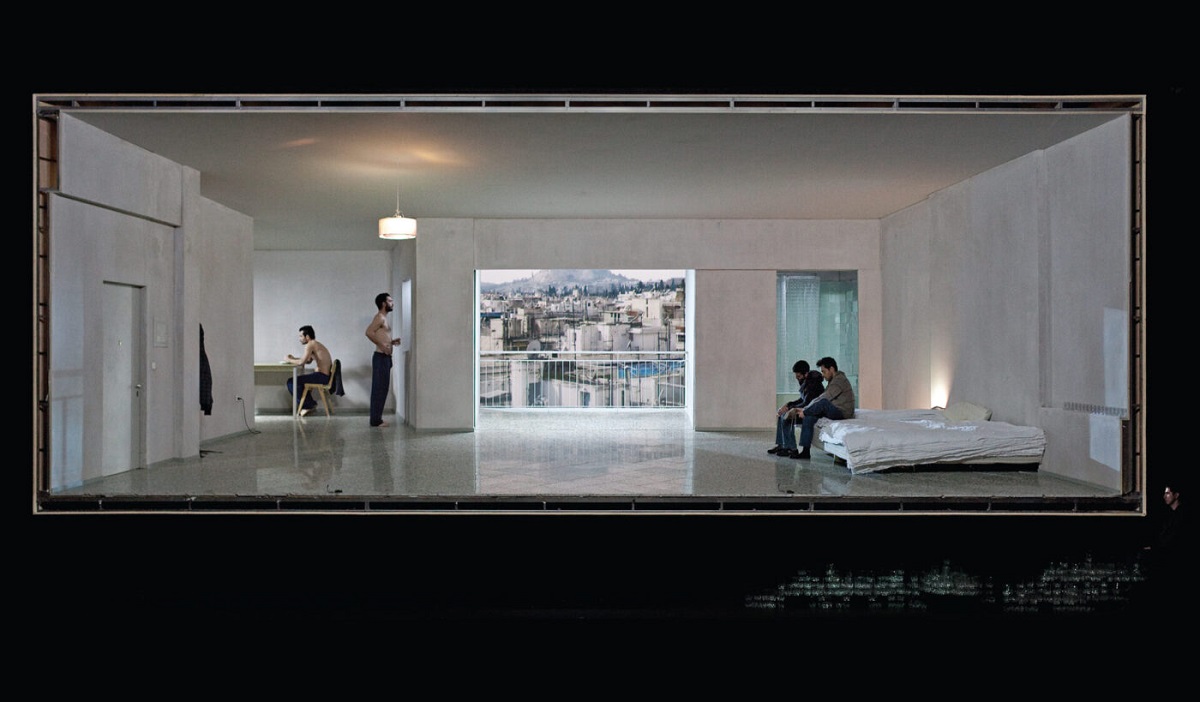 "INSIDE" is a theatrical installation that took place in Athens in the spring of 2011. Inside a room set up on stage, thirty performers uniformly repeated simple series of movements, presenting our daily return home, through countless combinations and superpositions.
The stage action began before the theatre opened and continued after the last visitor had departed. The theatre was open to the public for six hours each day.
This is a six-hour, unedited project documentation.
"INSIDE" invites you to watch the action as if you were gazing at a landscape. He treats the theatre as an exhibition space and the play as an exhibit. Visitors are free to watch as long as they want, sit where they want, leave and come back as many times as they want.
Feel comfortable, drink, relax or even sleep, but please keep your Mobile on mute, so that we can all enter the climate of the project.
Since 2012, the video installation of INSIDE has been presented in the following cities: Kalamata, Montpellier, Ravello, Amsterdam, Basel, Moscow, Turin, Dresden, Montreal, Taipei and Lucca.
Hours 18: 00 – 23: 59 I Banquet Hall
Free entrance
Dimitris Papaioannou conception, direction
Konstantinos Beta Music
Alekos Giannaros Lighting